Friday, May 26, 2017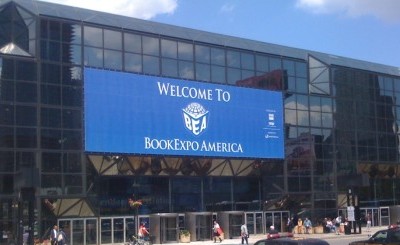 BookExpo is about anticipation as well as participation. I've been writing pre-BEA columns since 2005, initially as a bookseller/blogger and then as an editor at Shelf Awareness. Year after year, yet another BEA loomed. What was I thinking?
2005: "Ladies and Gentlemen! Boys and Girls! Children of All Ages! You are just a few short days away from a weekend of thrills! A weekend of gasps! A weekend of giggles! A weekend at BookExpo America in New York City!
"This year's edition of BEA, the publishing world's annual bigtop extravaganza, will happen at the Jacob K. Javits Convention Center ('Marketplace to the World'), perched upon the glittering waters of the Hudson River. But unlike Ringling Brothers, our circus won't be limited to three rings. In fact, we'll have dozens, maybe hundreds, of rings.... Business mixes seamlessly with pleasure, so the work day runs, or feels like it runs, from the dawn to dawn. Welcome, my friends, to the show that never ends."
2006: "Mostly, however, I'll enjoy the spectacle of books that is BookExpo. Big publishers and small publishers looking for business; self-published authors looking for an audience and a few unpublished authors looking for publishers. Everybody talking books. Thousands of people talking books and nothing but books, day and night, for the better part of a week. Maybe somebody is still reading out there. You'd think so at BookExpo."
2007: "But the future is more than just idle speculation in our business; it is the water in which we swim. We routinely read in the future--manuscripts, catalogs, ARCs--and at BookExpo, the full utopian vision is on display. Books that will be published next fall have not failed yet; first-time authors are always promising; any book might grow up to be a bestseller."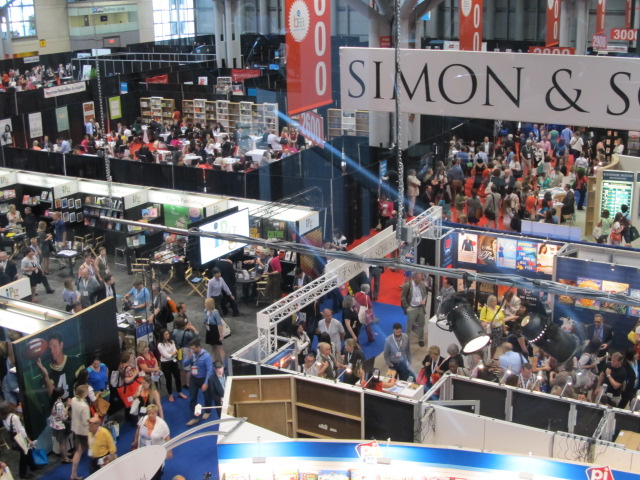 2009: "As you walk through the airport concourse upon arrival, you can spot the 'book people.' Just as you think you're imagining this, you see another one coming your way. It turns out to be somebody you know. And when you look in the rest room mirror to check on your own post-flight status, a book person stares back at you bleary-eyed. You're not surprised. Or disappointed."
2010: " I'll be on the lookout for indie booksellers at BEA. I used to be one of them. No, in many ways I'm still one of them. Former booksellers just don't fade away.... And now we're headed back to BookExpo. Handselling and handwringing will continue unabated, and we'll talk it all out once again with our eyes on the digital horizon. Enjoy the ride anyway. How can we possibly resist the temptation to yell 'Woooooooo-hooooooo,' whether we're plummeting like Icarus, or just skydiving while waiting for the parachutes to deploy?"
2011: "When some of us gather in New York next week for BookExpo America, we'll once again discuss the future of reading and its potential effects on books (print and digital), bookstores (chain and indie; online and bricks & mortar), publishers, writers, readers and anyone or anything else connected to our wordy world. We will, for the most part, be anxiously, if politely, asking each other: What's going to happen to us?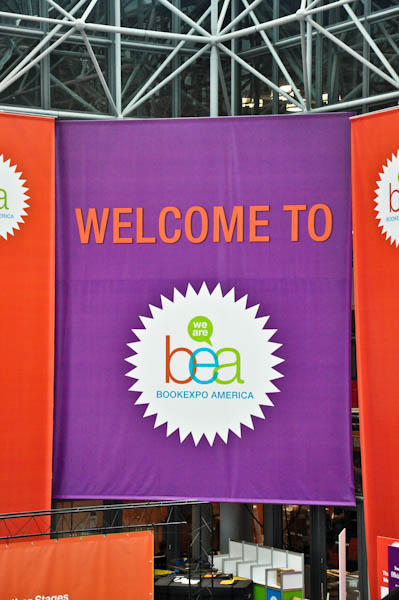 2012: "In a few days, we'll gather in New York to talk about the future of books. 'Well, what if there is no tomorrow? There wasn't one today,' Bill Murray said in Groundhog Day. Don't worry. Tomorrow starts next week, once again. It's a paradox we've been living with for a while. You get used to it."
2013: "We will, of course, need our stinkin' badges when we descend upon the Javits Center next week for BookExpo America. We'll need them to get in, get around and get acquainted. Identity is everything.... Although my trusty Shelf Awareness holder still has last year's badge tucked inside at the moment, it seems anxious to acquire the updated version I'll pick up next week. Hope to see you at BEA. My stinking badge will say Robert, but you can call me Bob."
2014: "If you've observed BEA attendees before in their unnatural habitat (aka the Javits Center), you may have noticed a wide range of walking styles negotiating their way through the bookish throngs. Since Sibley hasn't yet published a field guide to identify all of these varieties, I tried to assemble a sampling here to illustrate just a few of the walkers you're likely to encounter--or become--during your #BEA14 pilgrimage."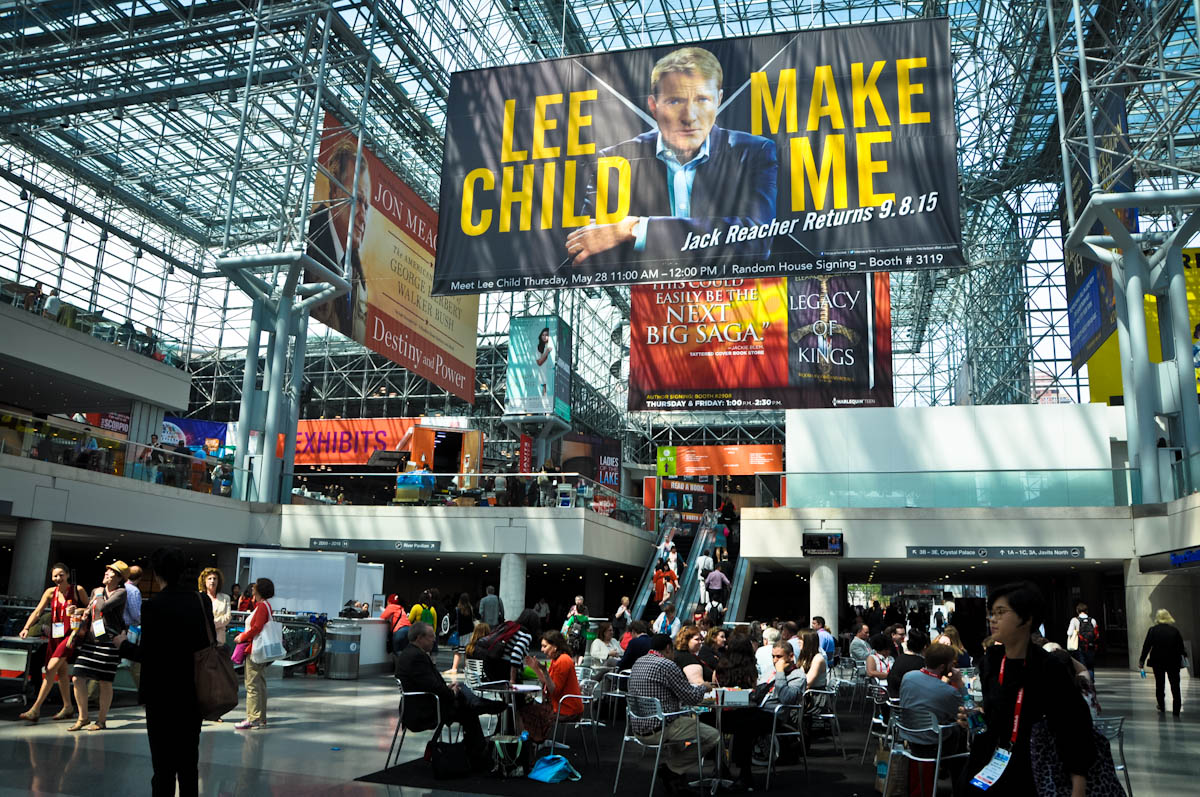 2015: "Next week, we bookish folk will infiltrate New York City for BookExpo America, each of us covertly bringing our own home library identity with us, along with our book trade identity (bookseller, publisher, author, etc.).... This year, however, I've been reminded... of something that struck me during my first book trade show, at the moment I walked into the Miami Beach Convention Center in 1993 for ABA's annual event. I'd been a bookseller for less than a year, but knew at once I belonged there. Maybe that was just my home library identity overcompensating, but it was a useful survival tool nonetheless."
For some reason, I didn't write a pre-BEA column last year, so I'll end with something from a 2005 blog post, when I was still a frontline bookseller: "My prime directive at BEA is to find the unexpected book, the one that might never cross my desk otherwise. Everything else is just work. Finding the unexpected book is pleasure. Well, finding the unexpected book when it is buried under the number of books on display at BEA is also work. But I ain't complaining."
The anticipation grows. See you at BookExpo
--Published by Shelf Awareness, issue #3010