Friday, August 12, 2016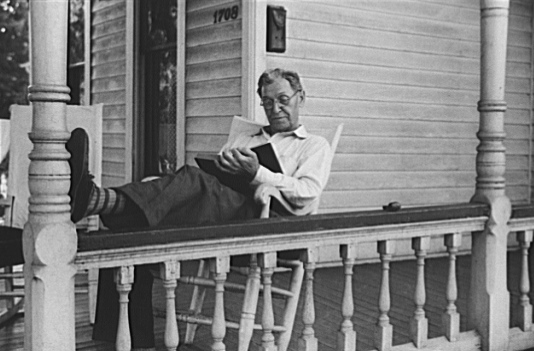 This has been a banner week for celebrating booklovers and booksellers, as if we needed an excuse. Tuesday was National (or, really, international) Booklovers Day and tomorrow is National Bookshop Day in Australia. We also received the equivalent of a Fountain-of-Reading-Youth prescription with the release of A Chapter a Day: Association of Book Reading with Longevity by Avni Bavishi, Martin Slade and Becca Levy from the Yale University School of Public Health.
Published in the September issue of Social Science & Medicine, the report specifically links books to a longer life span. Bavishi told the Guardian: "We found that reading books provided a greater benefit than reading newspapers or magazines. We uncovered that this effect is likely because books engage the reader's mind more--providing more cognitive benefit, and therefore increasing the lifespan." The study notes that there are two cognitive processes involved that could create a "survival advantage." Reading books promotes the "slow, immersive process" of "deep reading," a cognitive engagement that "occurs as the reader draws connections to other parts of the material, finds applications to the outside world, and asks questions about the content presented."
Bavishi observed: "We had seen some mixed effects in previous literature that seemed to indicate that there may be a survival advantage to general reading; however, we were impressed with the magnitude of the difference of effect between reading books and reading newspapers/magazines."
Reason enough to celebrate...
National Booklovers Day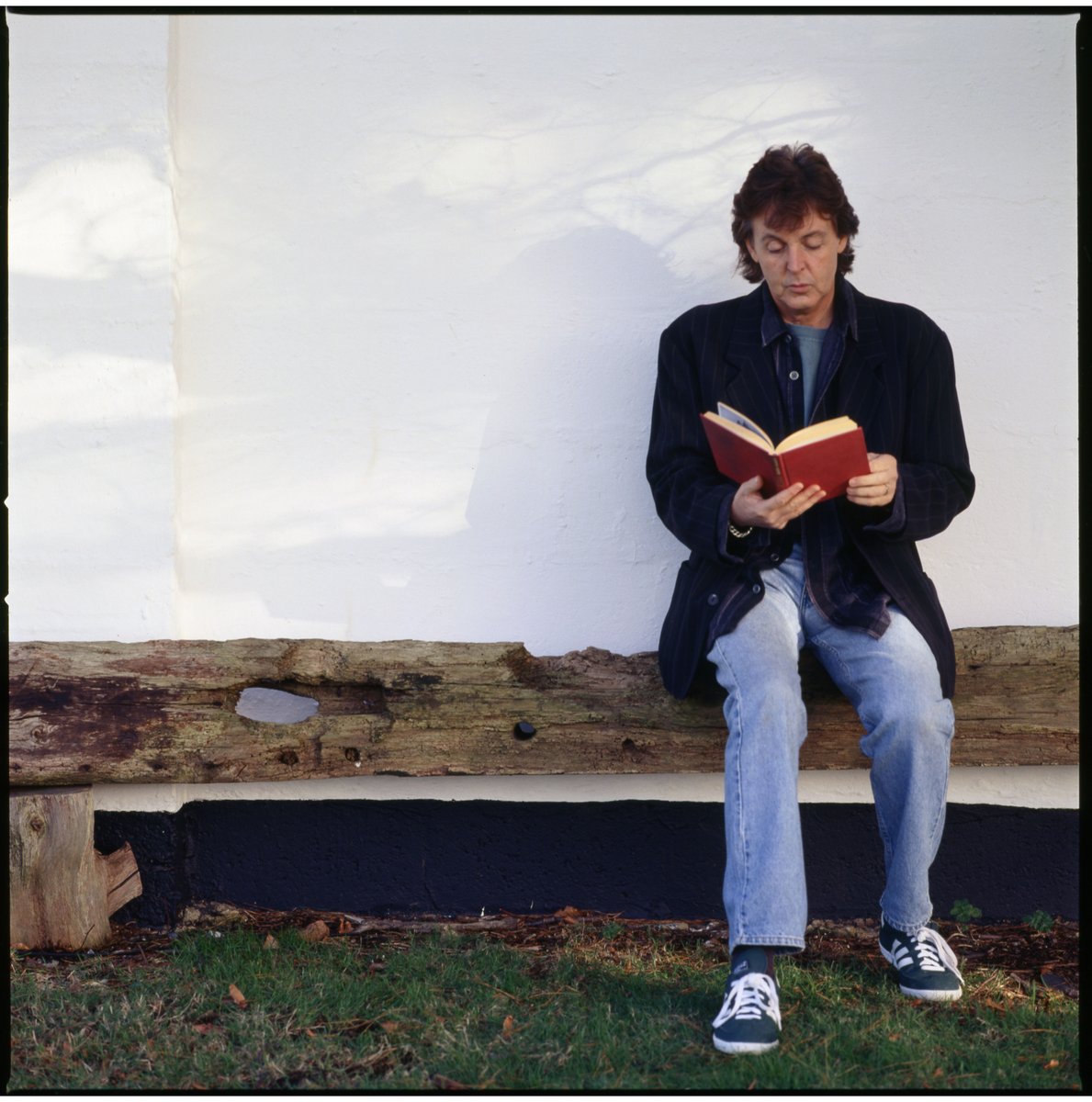 The first good reading vibe I noticed under the hashtag #NationalBookloversDay came from Sir Paul McCartney ("Love that book! Happy Book Lovers Day."), but many soon followed, including:
Mr. B's Emporium of Reading Delights in Bath, England: "Today is #NationalBookLoversDay celebrate with us & shout WE LOVE BOOKS! What are you reading on this special day?!"
Brazos Bookstore, Houston, Tex.: "Ben's fantastic #nationalbookloversday stack, ft: THE SADNESS, or "The Author's Narcissism" #jkpleasedontfireme"
Books & Books, Miami, Fla.: "RT @newtropicmiami book recommendations from Mitch Kaplan at the @BooksandBooks in Wynwood #NationalBookLoversDay"
Square Books, Oxford, Miss.: "Happy #NationalBookloversDay!! All these staff picks are overflowing with love. What's your favorite book?"
New York Botanical Garden: ("It's all about that centuries-old book smell on #NationalBookLoversDay. Especially in our Rare Book Room.")
Maggie Stiefvater: "Happy #NationalBookLoversDay. Spending it in my office writing."
A prevailing sentiment seemed to be gently questioning the choice of a particular day for our everyday obsession:
Changing Hands Bookstore in Tempe & Phoenix, Ariz.: "Today is #NationalBookLoversDay, a.k.a. Every Single Dayum Day around here. Happy unofficial holiday, book lovers!"
Literati Bookstore in Ann Arbor, Mich.: "In honor of National Book Lovers Day (every day, in our opinion), here's an aerial picture of all those pretty books."
Copper Canyon Press: "How about #NationalBookLoversDay every day?"
Books Are My Bag: "Well, *technically* it's every day but let's be greedy and celebrate anyway!"
Kenny Brechner, owner of Devaney Doak & Garrett Booksellers in Farmington, Maine, summed up the National Booklovers Day bookselling spirit nicely in a CentralMaine.com article (while providing the health & wellness reference I needed to keep my theme intact):
The rise of digital media has made the physical book a source of not only refuge, but balance in people's lives. When you think about the term 'interactive,' in a very real way there is nothing more interactive than a real book, to have the words relay into your mind. There is a privacy there and there is a quiet and there is power. And bookstores provide a place for us all to connect and share reading. The physical book is just a different experience. It provides an experience that is a very healthy, balanced antidote to the more ephemeral experience the people are immersed in online.


National Bookshop Day


The reading-as-healing theme continues tomorrow in Australia with #NationalBookshopDay. As Joel Becker, CEO of the Australian Booksellers Association, wrote: "Whether you're having a 'book doctor' prescribing books; having visiting authors; putting on a party; presenting readings, or offering cupcakes (I always make sure I visit my local, Fairfield Books, for some home baked goodies served up by one of the many authors who visit the shop), National Bookshop Day is an opportunity to highlight your business, and have a party with your customers."
So, where's the party? Among many participating shops in the country are Matilda Bookshop in Adelaide ("Come and celebrate with us with free books all day... Share this to tell people who like books, bookshops or, for that matter, us!) and Avid Reader Bookshop in Brisbane ("Narrative busking? A literary kissing booth? Doggy dress-ups? The Great Bookish Bakeoff? It must be National Bookshop Day at Avid Reader!").
Unable, or unwilling, to escape medical references, I'll conclude with one last event. At Beachside Bookshop in Avalon Beach, "a clinic for frustrated book worms will open its surgery on Saturday to mark National Bookshop Day.... Owner Libby Armstrong has lined up writers including Kirsty Eagar and Helen Thurloe, Sophie Hardcastle and Louise Park as doctors."
Reader, heal thyself. The Yale study concludes that "the benefits of reading books include a longer life in which to read them... The robustness of our findings suggests that reading books may not only introduce some interesting ideas and characters, it may also give more years of reading." Time to refill that reading prescription, folks. Oh, wait. I don't have to tell you that, do I?
--Published by Shelf Awareness, issue #2816