Friday, January 20, 2017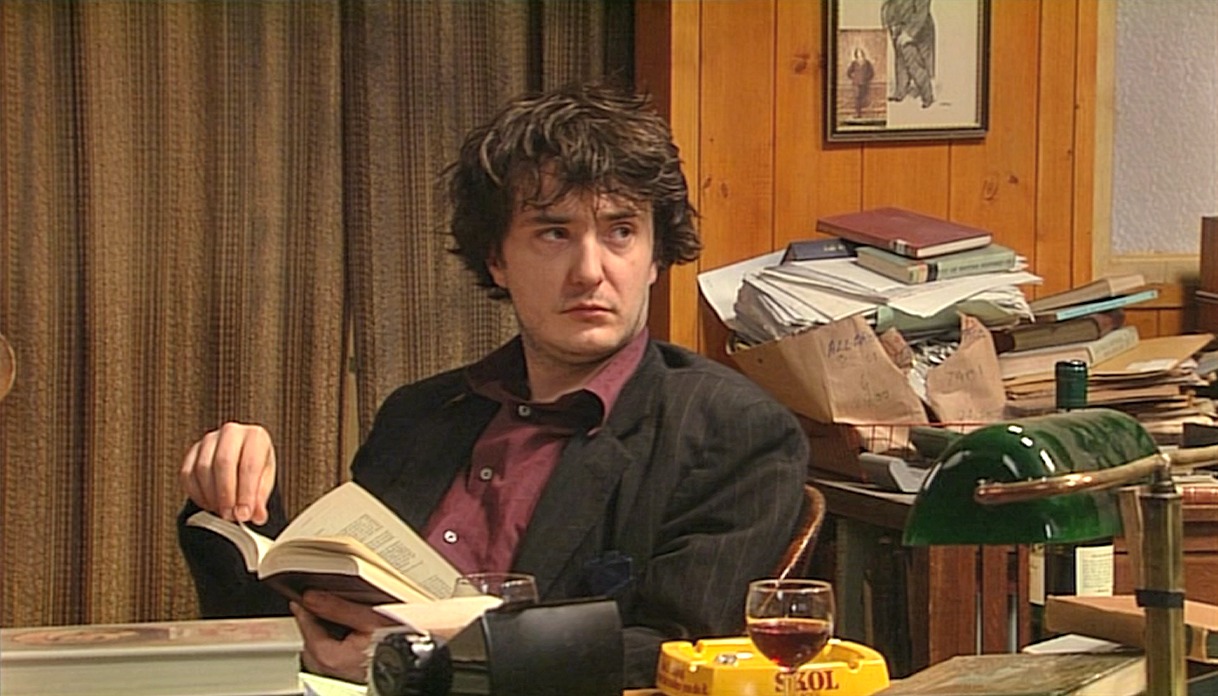 Bernard Black, the patron saint of curmudgeonly booksellers
Bernard: You sold a lot of books. You got on well with customers.
Manny: Thank you.
B: I'm gonna have to let you go.
M: But I got on well with all the customers, I sold a lot of books!
B: It's not that kind of operation.
--"Manny's First Day" episode of BBC's
Black Books
(about the 20:20 mark)
After showcasing the quirky/quaint aspects of bookselling in Wigtown last week, I felt equal time rules demanded that we highlight the legendary curmudgeonly side of the trade, especially in light of certain recent viral headlines: "Steve Bloom: the Basil Fawlty of Booksellers"; "Yorkshire's 'bookseller from hell' regrets calling customer 'a pain in the arse' "; "Blame Yorkshire's wuthering winter, says wife of U.K.'s 'rudest bookseller' "; and even "What Britain's grumpiest bookshop owner can teach us about the NHS crisis."
Bloom, owner of Bloomindales in Hawes Market House, was accused of being ill-mannered to potential customers who refused to pay his 50p entry fee. The chairman of Hawes Parish Council said members want the bookseller to change his attitude or leave the town: "I have received more than 20 letters of complaint in the last four years about the abusive behavior of Mr. Bloom--by letter, e-mail and telephone.... The bookseller is a discredit to the good reputation of the town, he is letting the Market House trustees down time and again."
Having since expressed some regret for his behavior, Bloom nonetheless vowed to continue his admission fee policy: "I explain about the 50p and when they come to leave with a book I say keep the 50p. Many people then say 'no keep it or give it to charity.' So it goes to Compassion in World Farming.... Those people who get upset about the 50p feel challenged. This is a test. I want people who come into to shop to be interested and appreciative of books. This is not a bus stop or a room for browsers.... Now that this has got out to the press, all and sundry know how it works, so it won't be the same. But I'll continue to ask for it--I'm not bowing to pressure."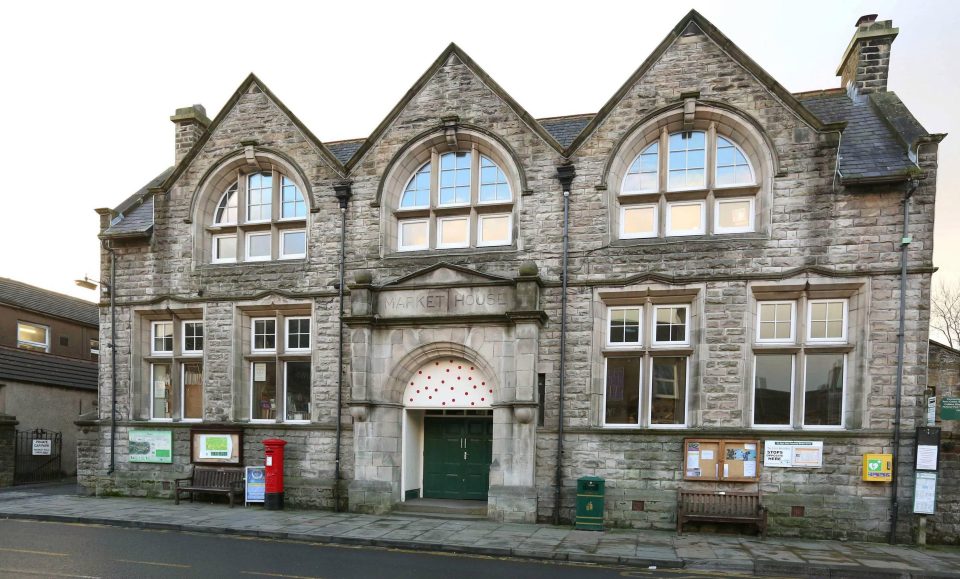 Bloomindale's
He even has supporters. In the Guardian, Stephen Moss wrote: "Mr. Bloom is one of the last, honorable remnants of this dying breed. Secondhand bookshops have been decimated by the Internet.... As for the rudeness, it goes with the territory. Secondhand booksellers are natural misanthropes. If you don't buy a book, you are wasting their time; if you do a buy a book, you are stealing one of their friends. Either way, they will hate you, so enjoy the miserable experience.... Book lovers are life haters--and Mr. Bloom is a hero, not a villain, keeping an ancient tradition alive."
We've all encountered the classic bookish curmudgeon. In my case, she was a librarian in the small Vermont town where I grew up who seemed to despise kids (I don't think it was just me.) and was forever ushering us back out onto the street when we lingered too long in the children's book room. Hers was a determined, if ultimately futile, attempt to derail my need to read.
During my long tenure on the sales floor, I tried to be a gracious and welcoming bookseller, though I suspect there's just a little Steve Bloom buried deep inside many of us. "Curmudgeon" is not an infrequent word used to describe folks in our profession. As recently as last summer, the New York Times noted that the Strand's "employees are known for being 'curmudgeonly' but also clever, even cool."
And last year, Jim Toole of Capitol Hill Books was labeled "D.C.'s most curmudgeonly store owner" by the Washingtonian in an interview where he explained his extensive set of rules for customers. Asked if patrons generally obeyed, he replied: "Either that or they go home. People either have to follow the orderly processes here, or they're asked to leave. What am I supposed to do, sit here as the owner of the bookstore and put up with some miscreant? The customer isn't always right. I am. People don't like that. They think I should be groveling--I don't grovel."
For our 2009 special April Fool's Day edition, I imagined a hyper-curmudgeonly bookseller who professed an "intriguing new concept for increasing sales at the retail level--smashmouth, trash-talking, in-your-face handselling.... Instead of the traditional, cooperative, conversational, low-impact approach to bookselling, he began taking the fight directly to his opposition. 'Essentially, I make them eat their words,' Wilkins said. 'We don't let them out of the bookstore until they've bought books.' "
As a model curmudgeon, however, Bernard Black still reigns supreme:
Bernard: What do they want from me? Why can't they leave me alone? I mean, what do they want from me?
Manny: They want to buy books.
B: Yeah, but why me? Why do they come to me?
M: Well, because you sell books.
B: Yeah, I know...
Words to live by? Um... maybe not.
--Published by Shelf Awareness, issue #2920
Robert Gray
|
Comments Off
|