Friday, February 17, 2017
We are word people, but "brand" is one of those terms that sometimes lurks just beyond our comfort zone. Kind of a close cousin to calling a bookseller a "salesperson." Both words are pertinent, but... do we really have to say them out loud?
Yes, we do.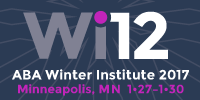 The Wi12 education session "Creating and Managing Your Store Brand" featured John Evans of DIESEL, A Bookstore, with locations in Oakland, Brentwood & Larkspur, Calif.; Kevin Quinn, chief strategist for the consulting firm STYLED RETAIL; and Nicole Sullivan of the BookBar in Denver, Colo.
To begin, Evans shared a brief introduction he'd written to place branding "in a bookstore context because historically bookstores, especially some of the older stores, have a little bit of a conflicted idea about the very idea of branding."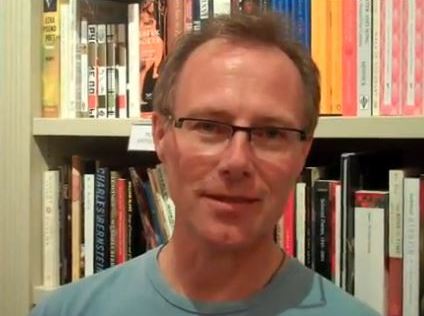 John Evans
He observed that when he walks "into Three Lives in New York or Watermark Books in Wichita, Kans., or City Lights in San Francisco I have three different experiences. They're particular, specific and expressive of the personalities of the people who work there and their philosophies, policies, procedures, labor practices, visions and display & design choices. This is in addition to what we tend to focus on--selection of books, curation.... This session is taking a more conscious look at the ways in which we, consciously or unconsciously, body forth our values, ideas, visions and personalities in our stores as an entity called the bookstore, as a culture of booksellers, and as a business. This can also be called how we brand ourselves."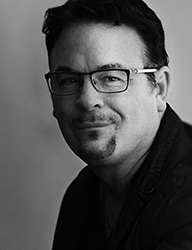 Kevin Quinn
Quinn offered a succinct definition of terms: "Your brand name is your objective, fixed source of the products and services, but your brand is what exists in someone's mind. It's their perception of your products and services. Brand name is very objective, brand is quite subjective.... The term branding is a marketing strategy for how you execute your brand."
At STYLED RETAIL, the focus with clients is on "the values of why you started your business to begin with, and what truly matters to you and what does the business stand for," he said. "And we believe strongly that that is where store brand is derived.... Everything starts with your values and through that your store culture can be developed. It's in that culture that the customer derives their perception of your business."
Quinn also stressed that booksellers "have to have a conversation with their customers, not just talking at them and sending messages at them, but actually engaging them in a conversation and asking for feedback and getting that feedback in multiple ways."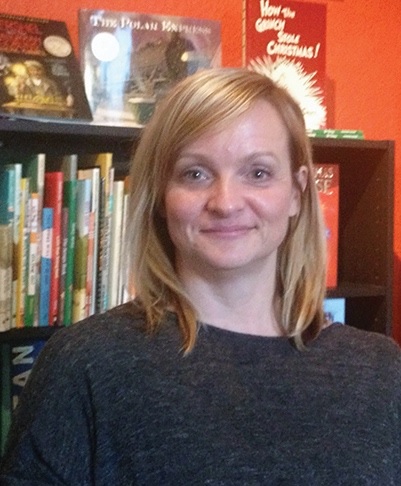 Nicole Sullivan
Sullivan agreed, advising booksellers to consider how branding affects all areas of their business, including inventory, events, community outreach, social media strategy, logo, color palette, décor, layout and more. "Map out a plan, keeping in mind things like your values; thinking about what you want your interior and exterior to look like according to those values and what you want to communicate," she said, adding: "It's important to bring everything together as much as possible when you're thinking about your brand from a very concrete point of view....
"People can come into your store or go to your website, and some people will just consciously get it and say wow, this is all well thought out and tied in nicely. But most people get that on a very subconscious level. And when that happens, they feel more comfortable.... We want people to come into our space and just feel comfortable on a conscious level and also on a subconscious level. I think that is one of the most important things that branding can do for you."
She also encouraged booksellers to trademark their logo and name because "we spend a lot of money on businesses, so it's good to be able to protect your investment."
Quinn offered five tips he'd garnered from 20-plus years of retail experience:
Value: "Add value and know what your values are."
Personalize it: "Make your brand a necessity for how your customer wants to live their life."
Engage: "Different messages in different mediums."
Relationships: "Retail is about localization today.... Have a relationship with your customer and ask questions."
Adapt: "Retail is moving so quickly and changing so rapidly.... When you know what your brand is and convey that to your customer, they'll speak with their pocketbook."
Branding, for Evans, includes "having an incredibly diverse selection of books for what is basically a neighborhood bookstore.... and to be very playful in the way that we do displays and the way we interact with customers. The interactions we have are incredibly personal and direct, so people feel absolutely welcomed." He stressed "being responsive, being inspirational, being engaged, community radiating, and also to have a certain kind of authority. Our selection is communicating to anybody who likes to read that they can talk to anybody that's in the store about pretty much anything. It's not that we know everything, but that we're accessible and experienced and interested and engaged with it all."
Evans concluded the panel with words that reflected the spirit, perhaps even the brand, of Wi12: "The last thing I'd like to say is just that, obviously, the answers to all of the questions that haven't been asked yet, or that you may have in your mind, can also be answered by all of the people that are around you who've been creatively answering these questions for sometimes decades. So talk to each other. That's what this whole Winter Institute is about."
--Published by Shelf Awareness, issue #2940
Robert Gray
|
Comments Off
|