Friday, August 19, 2016
"I always dreamed of owning a bookstore," says almost every new bookshop owner to the media once the doors have finally opened. Most of us who worked as longtime frontline booksellers have probably entertained the ownership fantasy, if only briefly. In my case, the dream hit while I was in still college during the early 1970s. When I actually became a bookseller two decades later, the vision was long gone. By then I knew my limitations (and strengths, too, I suppose).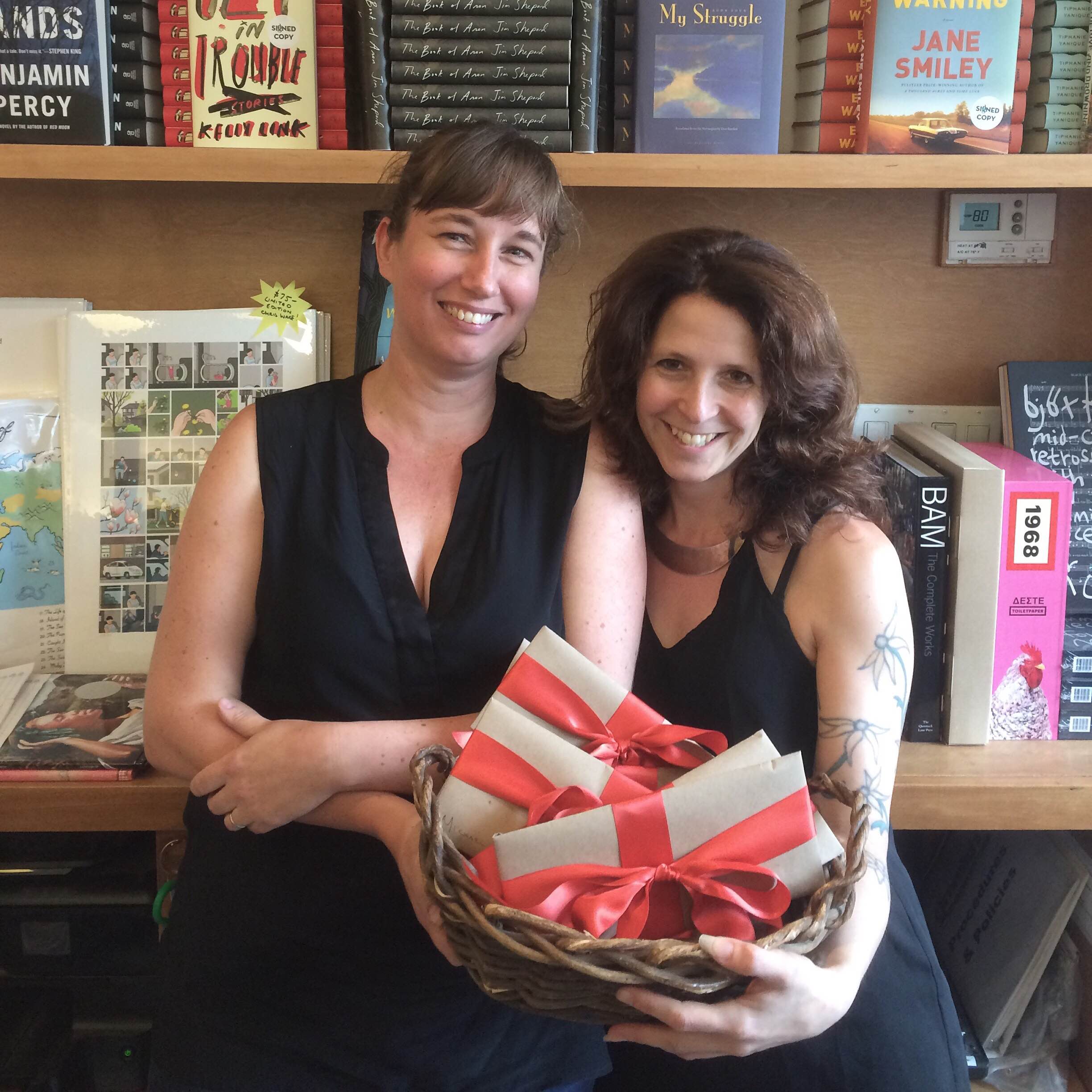 Jessica Stockton Bagnulo and Rebecca Fitting at Greenlight
We've all known colleagues in this business who wanted their own bookshop and eventually realized that dream. For example, I recall meeting two people when their bookstores were still long-term goals, and then watching as they carefully planned and executed those visions--Jessica Stockton Bagnulo, co-owner (with Rebecca Fitting) of Greenlight Bookstore in Brooklyn; and Janet Geddis of Avid Bookshop in Athens, Ga. From the beginning, they were genuine "prospective bookstore owners." The real deal.
On the other hand, one of my bookselling colleagues long ago had joined the staff to learn the book trade while she scouted for possible locations in New England to open her own bookshop. Less than a year into her research, she decided the dream was not for her, and that decision was also carefully thought out and, for her, absolutely the right call. She was also a genuine prospective bookstore owner.
So I've been thinking this week about the difference between the words prospective ("of a person expected or expecting to be something particular in the future") and prospecting ("look for; search for") as they relate to running a bookstore.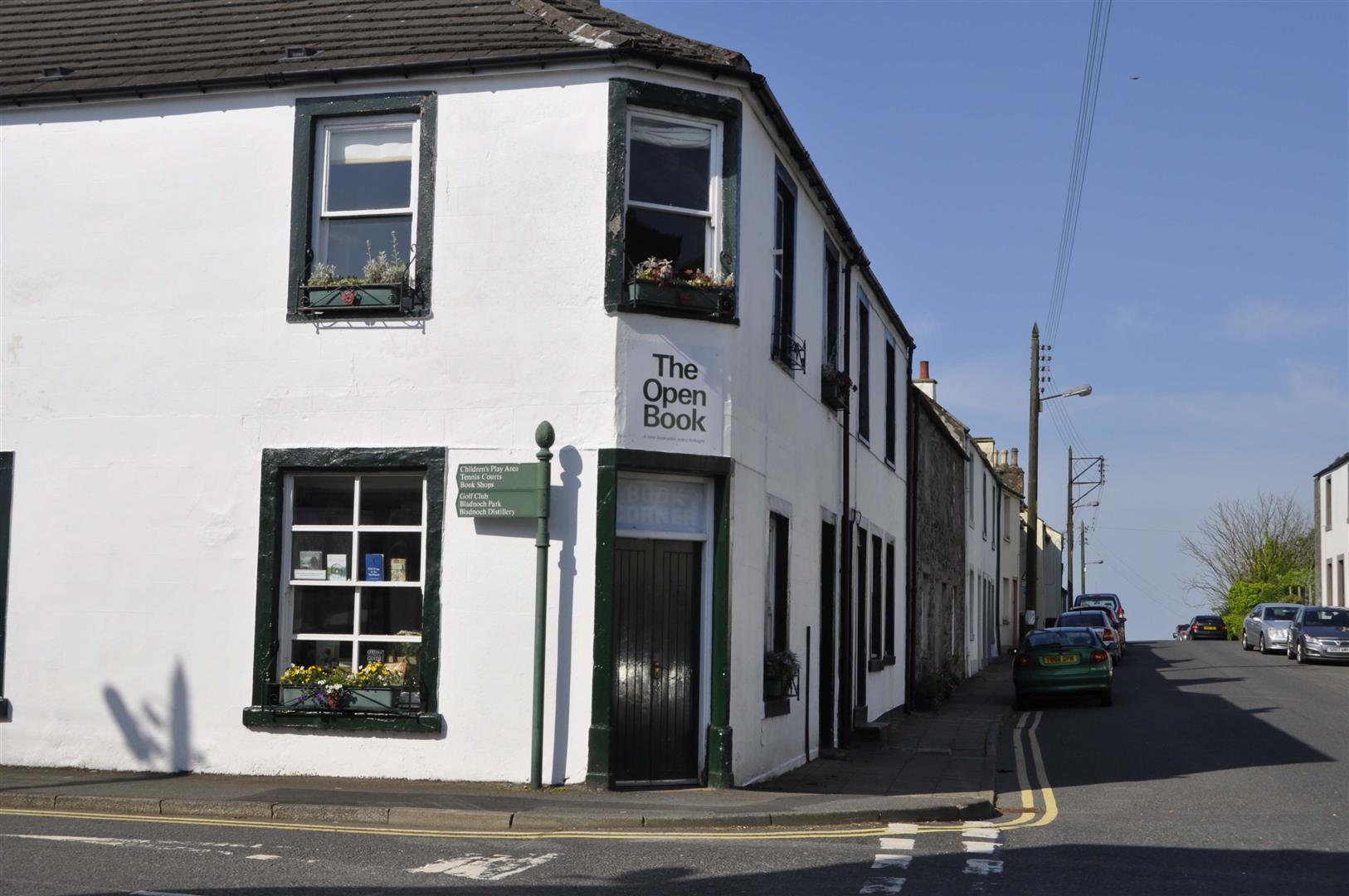 What led me to this Dog Days of August rumination was Kat Kruger's recent piece in Quill & Quire about her tenure as a prospecting bookseller at the Open Book in Wigtown, Scotland. We wrote about the AirbnBookseller concept last year: guests pay a nominal fee and are "expected to sell books for 40 hours a week while living in the flat above the shop. Given training in bookselling from Wigtown's community of booksellers, they will also have the opportunity to put their 'own stamp' on the store while they're there."
I was just a little cynical when I first read this. Bookselling, even in a quaint used bookshop in Scotland, is complicated, and Kruger begins (you guessed it): "Many book lovers, myself included, dream of running a bookstore." Her account is a chronicle of the bookselling fantasy: "After closing most days we'd grab a pint at the local pub, where a cat named Izzy would often sit with us. Then we'd head upstairs to the flat, closing all the room doors to keep the heat in before bundling up next to the faux electric fire. The bookshop holiday didn't deliver the chaos of a rom-com, but the adventure certainly made me pause and appreciate the revisions I've made in my life's script."
Earlier this year, Dan Dalton shared his Open Book experience on Buzzfeed: "Romantic notions of bookselling might not hold up in a national chain or a busy city, but here, in a small Scottish town by the sea, surrounded by the smell of used books, they just might."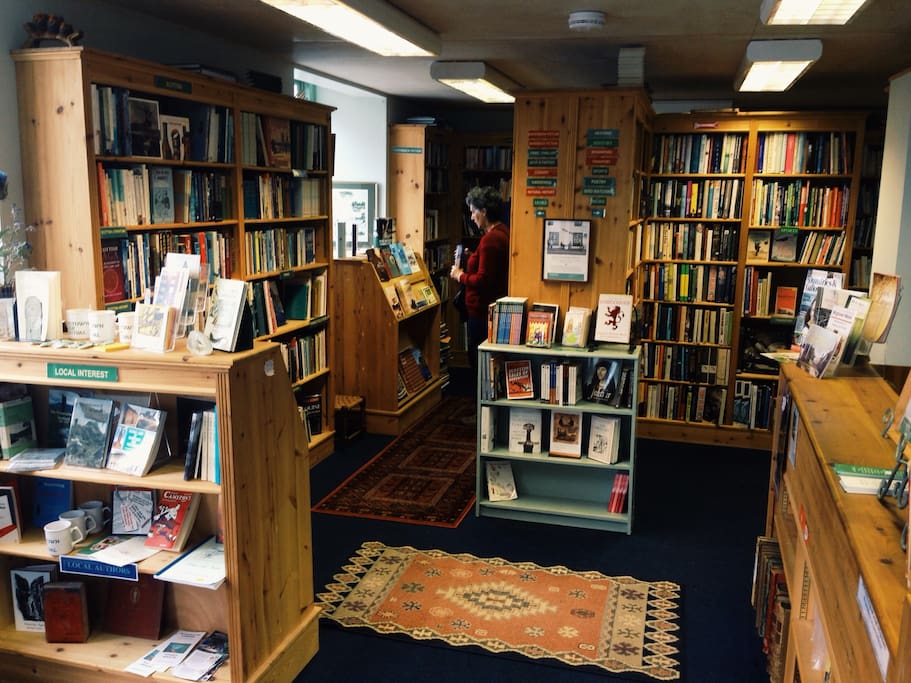 He asked Shaun Bythell, who owns the Bookshop in Wigtown and whose parents own Open Books, about the romantic expectations of bookselling versus the reality. "I think people think it'll be sitting in front of a fireplace reading Gibbon's Decline and Fall of the Roman Empire. But it's mostly moving boxes," Bythell said.
Librarians Rosie and Liam wrote this on the Open Book's blog in March: "To work in a bookshop for two weeks has been a bit of a dream come true and we will definitely be taking new ideas and a fresh prospective back to our day jobs. Librarianship and book selling are obviously two very close professions. When we think of the fundamentals of librarianship, this has been reflected at some point over our two weeks in the Open Book."
A more recent "proprietor" of the Open Book, Diane Mawhinney, offered a few tips to future prospecting booksellers, including: "Finally, and most of all (besides the amazing hospitality), I will forever remember the first moments of opening the bookshop, the jiggling of the skeleton key, the tinkling of the little bell, the unique scent of the ages-old texts probably combined with the weekly deliveries of fresh shortbread from Nanette (customers would ask, What is that smell, like exotic gingerbread?!), and the fairy-like quality of the lights as the electricity slowly flows from the switch to announce with ethereal music that business is open."
Maybe prospecting booksellers aren't so bad after all. The dream lives on, vanquishing my cynicism.
--Published by Shelf Awareness, issue #2921