Friday, January 13, 2017
Many (most?) book people have had "the dream." They imagine what it would be like to own a quiet little bookshop in a quaint town and have the time to indulge in long conversations with patrons that went beyond handselling. Maybe they could spend quality time exploring the shop's bookshelves for lost treasures or just leisurely tidying up. They might sip tea and read an old book for a quiet hour. Although I was a bookseller for almost 15 years in a big indie, even I fantasized occasionally about that other, simpler booklife.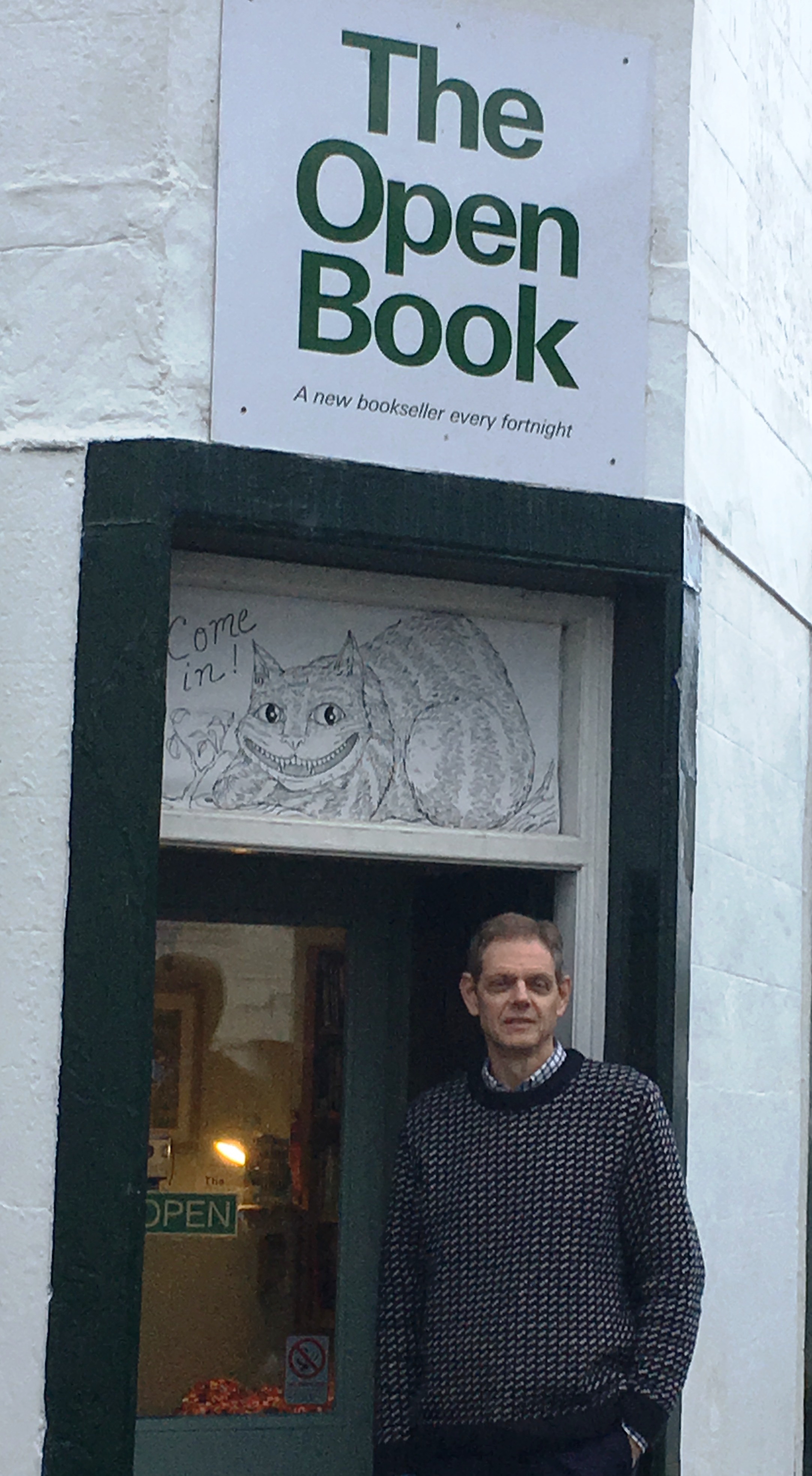 But Fred Powell, owner of Main Street Books in Frostburg, Md., and his wife Kathy are actually living the dream this month. Shortly after the holidays, they arrived in Wigtown, Scotland's National Book Town, to assume temporary proprietorship of the Open Book, a unique Air BnB option that offers a "bookshop holiday/residency experience" running a used bookshop.
Sponsored by the Wigtown Festival, the program allows guests to "play-bookshop for a week or two. We'll give you your very own bookshop, and apartment above, supported by a team of friendly volunteers and bookshop sellers to make your trip as lovely as possible.... Residents will be expected to carry out all the normal duties of a bookseller including: opening/closing the shop during normal working hours, welcoming visitors, selling books, staffing, stocking, creating awesome window displays and basically putting your own stamp on the shop."
But why, you may wonder, would a professional bookseller be tempted to pay for the privilege of being... an amateur bookseller?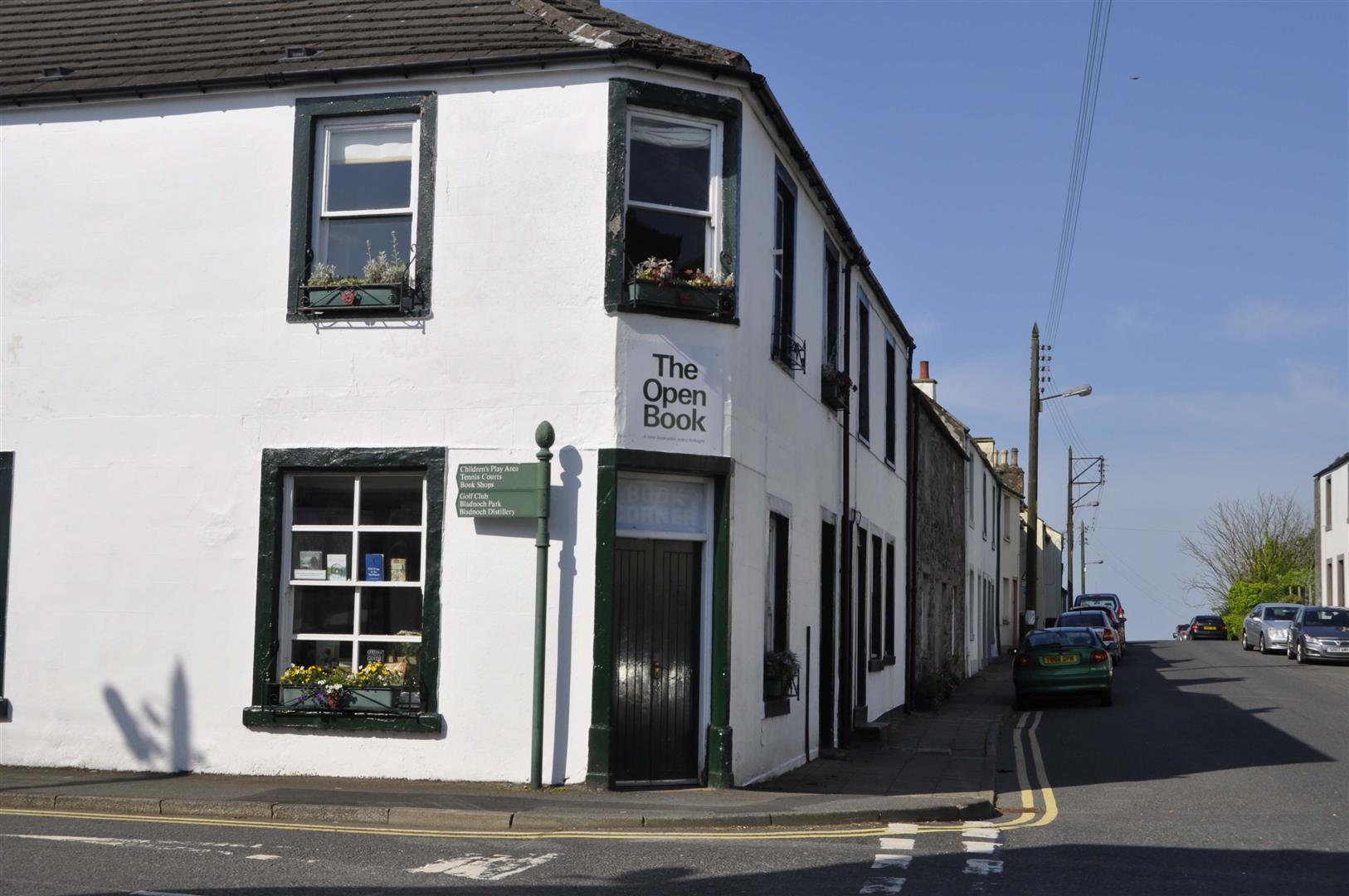 Powell recently told me he "first learned of the Open Book from a story I read in Shelf Awareness probably two years ago. A recently retired man in publishing wrote about his stay in the book shop. I investigated the idea with Kathy, my wife, and my bookstore staff--who are running my store in Frostburg while I run the Open Book in Wigtown. With both my wife's academic calendar--she teaches in the Social Work Department at Frostburg State University--and the book store schedule, January 2017 looked to be the best time to come to Scotland. I think I signed up for this adventure about a year and a half ahead of my arrival."
The Wigtown Book Festival organization owns and stocks the bookshop with second-hand titles and guests provide the labor. "You sign on for your week or two through Airbnb," Powell noted. "You do pay for staying in the upstairs apartment but it is minimal. I was responsible for all the arrangements to arrive in Wigtown from flights, rental car and hotel. We came early and spent five days in Edinburgh and two days along the coast in Ayr and Stranraer before our arrival in Scotland's Book Town. All together I will be away from my store for almost a month."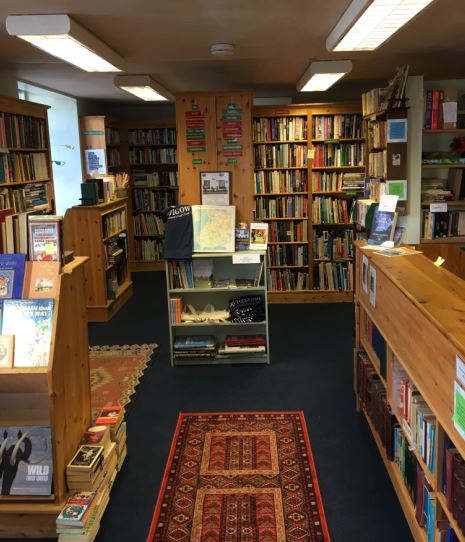 He noted that upon arrival, they were met by a festival volunteer who showed them the shop and apartment. "There are no rules of operation," Powell said. "We set our own hours and days for opening. In our first week--open for four days--we had 49 customers and sold 18 books. Mysteries and gardening titles made up the majority of the sales. Most of our day is spent in conversation with customers as we tell them the story of how we came to be in this used book shop in South West Scotland and they tell us about themselves. Wigtown is a village of 1,000 residents, so you start to recognize faces very quickly from the bookshop or from the local cafe. Just this minute, a local dropped off some shortbread to go with our coffee and thanked us for being 'the brave people who came to Wigtown in January.' "
My earlier question--Why would a professional bookseller be tempted to pay for the privilege of being an amateur bookseller?--was answered eloquently by Powell: "My motivation for coming to the Open Book is twofold. One is to spend time in a country where the common language for both me and the Scots is books. Secondly, I am at a point in my bookselling career--having just celebrated my store's 27th anniversary--that I need to get excited about the book world again and start learning new ideas to bring back to my store in Western Maryland. In just the first week, both of my motivations are being met."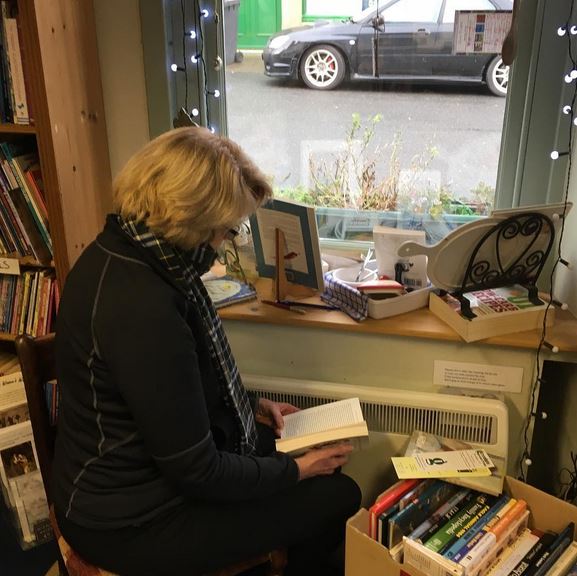 At the end of our exchange, Powell did precisely what any self-respecting bookseller would do. He recommended a book: Three Things You Need to Know About Rockets: A Real-Life Scottish Fairy Tale, Jessica Fox's 2013 memoir chronicling her journey from being a NASA employee in Los Angeles to moving to Scotland and living in a used bookshop.
Sold.
Words to live by: On the Open Book's blog, Kathy Powell's first post (January 3) noted that the "flat is very spacious and the book shop well stocked. We were planning on opening tomorrow at 10 a.m. for after-holiday sales, but we already had our first customers today while we were getting settled in the shop. Our first sale was one mystery book for £1.5. Bookselling is not bookselling is not bookselling! Every shop is different and all customers are not alike."
--Published by Shelf Awareness, issue #2916
Robert Gray
|
Comments Off
|