Friday, November 4, 2016
John Berger is an artist, writer and political activist, though none of those terms come close to defining him. Tomorrow he will be 90 years old. Age can't define him either. Since I often write author obituaries for Shelf Awareness, I thought it might be a refreshing change of perspective to offer a celebration of living instead. This is just a small word gallery about an artist whose work and singular life matter to me:
#BergerAt90: Verso Books is "running a giveaway competition! Open up any Berger book, or listen to any Berger talk, and inspiring and insightful phrases leap out at you. For your chance to win one of five Berger-related bundles, simply tweet your favorite Berger quote using the hashtag #BergerAt90."
The Seasons in Quincy: A new film, The Seasons in Quincy: Four Portraits of John Berger, will be released next month on DVD. It is "the result of a five-year project by Tilda Swinton, Colin MacCabe and Christopher Roth to produce a portrait of the intellectual and storyteller." Here's the trailer. In Prospect magazine, MacCabe recalled: "Swinton's and my initial aim was very simple: to give a film audience some sense of what it was to be in John's company; to feel so alive and so lucky. The shooting was an endless intellectual adventure."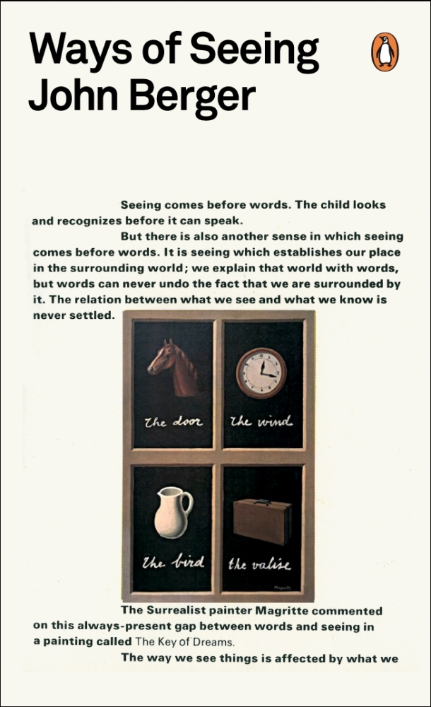 First encounter: I came to Berger's work late, but fortunately not too late. I had known about Ways of Seeing (his groundbreaking 1972 BBC series and accompanying book) and that he'd won the Booker Prize for G, but my first direct encounter with his writing did not occur until 1995 with his extraordinary novel To the Wedding. I read the ARC because Michael Ondaatje told me to with the best blurb ever: "In some countries it must still be the writer's role to gather and comfort... to hold and celebrate a moment before darkness. With To the Wedding John Berger has written a great, sad, and tender lyric, a novel that is a vortex of community and compassion that somehow overcomes fate and death. Wherever I live in the world I know I will have this book with me."
Time travel: Fluid time travel, particularly in the dimension of art, is Berger's specialty. The links he forges from one century to another shatter presumed barriers between past and present. In his essay "The Fayum Portraits," Berger reflects upon these earliest surviving portraits, so old that "they were being painted whilst the Gospels of the New Testament were being written." He explores the embryonic relationship between painter and subject: "The sitter had not yet become a model, and the painter had not yet become a broker for future glory. Instead, the two of them, living at that moment, collaborated in a preparation for death. To paint was to name, and to be named was a guarantee of this continuity."
A scant page later, we are whisked forward through the centuries as he writes of our culture's more diffident approach to both the future and death: "The future has been, for the moment, downsized, and the past is being made redundant. Meanwhile the media surround people with an unprecedented number of images, many of which are faces. The faces harangue ceaselessly by provoking envy, new appetites, ambition or, occasionally, pity combined with a sense of impotence. Further, the images of all these faces are processed and selected in order to harangue as noisily as possible, so that one appeal out-pleads and eliminates the next appeal. And people come to depend upon this impersonal noise as a proof of being alive!"
Berger on Berger: "Reading him is like standing at a window--perhaps a bit like the window of this study--with no one blocking the view," Kate Kellaway noted in a recent Guardian profile where Berger said: "The way I observe comes naturally to me as a curious person--I'm like la vigie--the lookout guy on a boat who does small jobs, maybe such as shoveling stuff into a boiler, but I'm no navigator--absolutely the opposite. I wander around the boat, find odd places--the masts, the gunwale--and then simply look out at the ocean. Being aware of traveling has nothing to do with being a navigator.' "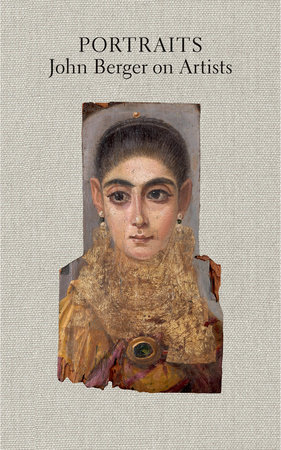 Ali Smith on Berger: In a speech last year at the British Library for the launch of Portraits: John Berger on Artists, Ali Smith called him "a force of unselfishness in a culture that encourages solipsism, an insister on open eyes, on the recalibration and re-energizing of thinking, feeling, fiercely compassionate, fiercely uncompromising vision in a time that encourages looking away or looking only at the mirror images that create power and make money. Berger, who suggests that the aesthetic act, that art itself, is always collaborative, always in dialogue, or multilogue, a communal act, and one that involves questioning of form and of the given shape of things and forms. Berger, who can do anything with a text, but most of all will make it about the gift of engagement, correspondence--well, I can't give him anything but love, baby, it's the only thing I've plenty of, and that's what comes off all his work for me, fervent and warm and vital, an inclusive and procreative energy I can only call love."
Happy Birthday: Asked by Kate Kellaway about his birthday plans, Berger replied: "Listen, I feel so grateful to have reached 90--it is such an age--and to my friends for wanting to celebrate, but what I've told them all is that what we ought to do on the day is be silent. My birthday should just be a day like any other."
I think it will be a good day to read Berger.
--Published by Shelf Awareness, issue #2874