Friday, September 16, 2016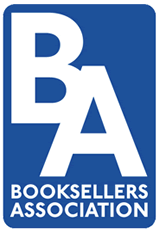 As regional bookseller trade show season begins to heat up in the U.S., the annual Booksellers Association of the U.K. & Ireland Conference and Gardners Tradeshow was held earlier this week at Warwick University. The 2016 program, "celebrating the current confidence in bookselling," explored "how high street bookshops are breaking the mold of the typical bricks and mortar bookshop and exploring new ways of shoring up their place on the high street." I followed some of the biblioaction across the pond through the Bookseller's coverage as well as social media (#BA16). Here are a few highlights:
@kibworthbooks: "@BAbooksellers Can't wait! Lovely day for it #BA16"
Bookshop Day: The BA will hold its first Bookshop Day on Saturday, October 8, close on the heels of a very big date on the U.K. publishing calendar (October 6), when several major autumn titles are released. Alan Staton, the BA's head of marketing, said Bookshop Day "is a key part of Books Are My Bag's 2016 autumn campaign, and is all about getting shoppers to visit their local bookshop, whether it be to discover a new book or enjoy an in-store experience. We're very much looking forward to seeing the creative and fun ways bookshops up and down the country will celebrate Bookshop Day come October."
@mrbsemporium: "At #ba16 listening to fascinating study on reading to kids, print vs digital, from @egmontuk. Go to their website and read 'print matters.' "
@DubrayBooks: "Most children's books are bought in physical bookshops--being able to look, browse, enjoy the treat of visiting is important." And: "Few things more rewarding than reading with your children--scream it from the rooftops, says @callypoplak! @EgmontUK." And: "Great growth in children's books... now 24% of book market. Kids reading print despite lure of devices. #BA16."
The Booksellers Network: Frontline booksellers are being invited to join the Booksellers Network (@Booksellers_Nwk), which "aims to provide a vibrant ideas-sharing platform for grassroots retailers who are either young or new to the role.... The group has been founded after calls from some young booksellers: Jasmine Denholm of Wenlock Books, Robyn Law from Blackwell's, Marion Rankine from Foyles, Charlotte Colwill from Dulwich Books and Katie Clapham from Storytellers, Inc. are on board for the launch."
Meryl Halls, head of membership services at the BA, commented: "We all saw the merit in creating an informal space for young and new booksellers beyond that traditionally encompassed by the BA. We wanted to create a positive, mutually supportive and fun group, to attract shop-floor staff who work across the country in independent and chain bookshops. They have a lot of experience and enthusiasm to share, and we want to facilitate them coming together."
@BAbooksellers: "Helen @ForumBooks links up with local businesses including biscuit company--'booky cookies'. #BA16"
Bad day, good advice: Entrepreneur Jo Malone was interviewed about business strategies and her upcoming memoir, My Story. @IndieBound_UK tweeted: "Advice from @JoMaloneMBE for booksellers starting--never quit on a bad day #BA16."
Adopt a CEO: BA president Ros de la Hey, owner of the Main Street Trading Company in St. Boswells, wants to launch Adopt a CEO, a new initiative encouraging "those who lead the publishing world to step outside of London and their local neighborhood and spend some time inside a bookshop."
A former publisher at Bloomsbury, she "spent years taking authors on tour so I should have been fairly well informed about the life of a bookseller. In reality, I had never stood behind a till, never dealt with a tricky customer and never unpacked 12 boxes of books before 11 a.m. I tended to see each shop through the prism of the event I was attending.... I'd like to encourage publishers to rediscover the joy and beauty of the shop floor, coaxing them to join us in the fun of day's bookselling, speaking to actual customers." Faber CEO Stephen Page and Canongate CEO Jamie Byng have already agreed to visit the Main Street Trading Company.
Clare Christian, founder and publisher of RedDoor Publishing, agreed: "Specifically, we are three steps removed. We sell our books to our sales teams, our sales teams sell them to the bookseller, and the bookseller sells them to the customer. Publishers are effectively commissioning books based on trends and probably witchcraft. Unsurprisingly, the results are mixed." In July, Christian spent a day at Barton's Bookshop in Leatherhead.
@westbournebooks: "Martin Brown gave us and @gulliversbks a mention last night, but then his ferret went missing! #BA16 #wheresmyferret."
BAMB Readers Awards: The BA is launching the Books Are My Bag Readers Awards, which will ask the public to vote for the best books in fiction, nonfiction, biography, autobiography and children's categories, as well as a "breakthrough author." The shortlist will be unveiled October 6, and winners announced November 24.
Home again, home again
@drakebookshop: "Weighed down like a book pack horse. Can only mean the end of the #BA16 conference with @gardners. Alas poor Warwick @CathyReadsBooks !!"
@BookaBookshop: "Tired, happy booksellers heading home. Thanks @BAbooksellers for a great conference #BA16 #Warwick #livingthedream."
--Published by Shelf Awareness, issue #2840