Friday, January 27, 2017

It's quite possible that while you are reading this Friday morning, I'm on a flight to Minneapolis, where I'll have the pleasure of covering the 12th annual ABA Winter Institute with several of my Shelf Awareness colleagues.
I've been thinking about how far WI has come in just 11 years, which is probably what sparked that "once upon a time" headline above. On August 8, 2005, Shelf Awareness reported "the ABA will hold its first annual Winter Education Institute on January 26 and 27 in Long Beach, Calif. Free to all ABA members and staff, the Institute will feature education programming ABA put on at BEA and some new sessions; it is for both new and veteran booksellers. The program includes a 'What Are You Reading?' breakfast (its lunch equivalent at BEA is highly popular), a welcome lunch, an evening reception and an independent retailing luncheon."
What were you doing 11 years ago? Maybe you were at the first Winter Institute. I wasn't. In fact, I was still a few months away from joining Shelf Awareness, but this week I found myself time traveling through the archives to explore the origin story of WI01 (though it wasn't called that at the time, of course).
On December 23, Shelf Awareness reported that 260 booksellers from 170 stores had registered for the first Winter Institute. By January 26, 2006, WI01 finally opened "with a striking number of attendees--altogether 360 people have registered for the event," more than double the 150 that then-ABA CEO Avin Domnitz had said the organization would consider a "great amount."

The January 30, 2006 edition of Shelf Awareness featured the first of several pieces on the inaugural conference, under the headline: "Grade for ABA's First Winter Institute: A+." The piece noted that the nearly 400 attendees "had nothing but praise for the event. The mood was relaxed but intense, and many remarked on how easy it was to talk shop and socialize. Several industry veterans went so far as to call it the best bookseller-oriented event they had ever attended."
That's how it all began. In the archives, I found many tidbits that were, after more than decade, intriguing in both prospect and retrospect. Here's a sampling:
• "The seminars, most of which were similar to ones presented at BEA, emphasized business principles, how to increase sales, and such current topics as buy local programs and what independents can learn from independent businesses in other industries...."
• "One of the most striking sessions was the Emerging Leaders late-evening meeting at which many people, young and old, discussed the difficulties younger booksellers encounter. Relatively low wages and a lack of room for advancement at many bookstores were familiar themes. But as expressed by passionate, articulate and intelligent booksellers, the problems took on a more personal, more powerful form. One particularly poignant moment came when a young buyer at a large independent said that at BEA and other gatherings, even her peers at comparable stores don't treat her with much respect. Of course, the problem of who will be 'the next generation' of booksellers is all the more important nowadays because of the attractiveness of careers in other industries, particularly the Internet...."
• "There was no question that booksellers like the Winter Institute and want it to be repeated.... Several ABA staff members said a Winter Institute would likely continue being held in a part of the country far from BEA's location that year. Ironically the ABA may be faced with an unforeseen challenge: how to keep a popular event from growing so big that it might lose its cozy, focused quality."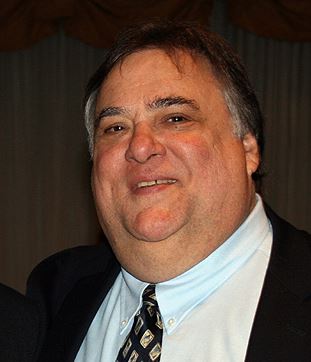 Avin Domnitz
• "Above the Treeline, the online 'tool in managing inventory that has never existed before,' as ABA CEO Avin Domnitz put it, was the hot, new thing at the Winter Institute for the many booksellers unfamiliar with it. Above the Treeline had nearly 100 ABA member stores signed up before the event; based on bookseller reaction, that number will grow substantially this week."
• "One of the most entertaining and talked-about presentations at the ABA's Winter Institute last week was the panel on the Bookstore as Third Place, which featured Mitchell Kaplan of Books & Books, whose main store is in Coral Gables, Fla., Philip Rafshoon of Outwrite Bookstore and Coffee House, Atlanta, Ga., and showstopper Collette Morgan, owner of Wild Rumpus, Minneapolis, Minn."
• Russ Lawrence, owner of Chapter One Book Store, Hamilton, Mont., and v-p/secretary of the ABA, said bookstores "should have websites even if sales aren't high. 'People may not buy online but they use independent store websites to search for books and look up events,' he explained. 'They will find out information and bring it into the store to buy there.' Like store advertising and newsletters, a website should reflect the store's personality and content should be changed regularly. Lawrence commended Powells.com for 'providing wonderful content to bring people to the site again and again.' "
• Dee Robinson, co-owner of Village Books, Bellingham, Wash., "has been involved in a local organization called Sustainable Connections since its founding about four years ago.... Robinson said that 'the public is receptive. The mindset has changed over the years, and now they get it. They understand why buying local is important.' "
In the March 31 issue, Shelf Awareness reported: "Following the colossal success of the first ABA Winter Institute, held this past January in Long Beach, Calif., the association has noted that interest in the next Winter Institute, scheduled for Los Angeles early next year, has grown dramatically even though the ABA is not yet accepting registrations."
And now here we are in Minneapolis for WI12, ready for the next chapter of this pageturner.
--Published by Shelf Awareness, issue #2925
Robert Gray
|
Comments Off
|