Friday, August 22, 2014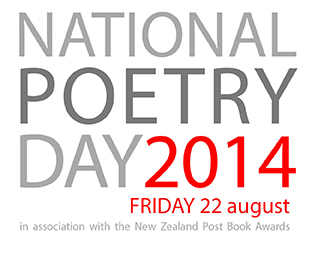 I don't know anything about New Zealand poetry, relatively speaking. Today, the country is (or was, depending on when you read this and where) celebrating its 17th annual National Poetry Day, with more than 60 events planned, including "Poems for Pikelets in Nelson; a poetry serenade phone line; a Whistle Stop poetry tour of Otago and Southland; Operation Funny Bone--a celebration of amusing poetry in the Coromandel; poems on walls in the Wairarapa; poets on buses in Auckland and Wellington; and a day-long festival of poetry at Ashburton College," according to Booksellers New Zealand. I love the idea that morning bus commuters received "a good dose of poetry" regarding public transport etiquette ("Poetiquette") courtesy of NZ Bus.

Poet and National Poetry Day coordinator Miriam Barr observed that poetry "is for everyone.... They say every person makes poetry on a daily basis and poets are simply the people who write it down. Anyone can start writing it down and anyone can enjoy it. You are never too young or old to get involved in poetry."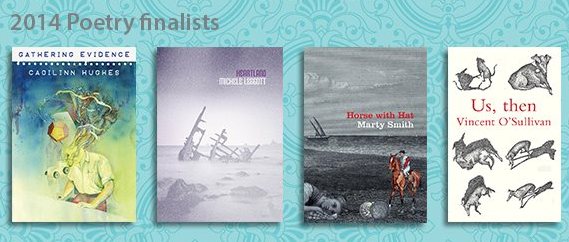 "Poetry in New Zealand is in fantastic shape with a number of brilliant new poets making themselves known," said Miriama Kamo, convenor of the judging panel for the New Zealand Post Book Awards. This year's shortlisted titles in the poetry category are Gathering Evidence by Caoilinn Hughes, Horse with Hat by Marty Smith, Heartland by Michele Leggott and Us by Vincent O'Sullivan.

I pause here to consider that aforementioned troubling gap in my poetry of New Zealand reading résumé. In recent years, I have increased my focus on translated works, doing my part, with pleasure, to raise the 3% bar. It occurred to me, however, that spaces remain to be filled on my English-language poetry shelf as well. A pilgrimage was called for, and, inspired by New Zealand Poetry Day, that's what I'm working on here. Call it a new chapter in a lifelong "gap reading" initiative.

Where do I begin? I listen to poetry: Miriam Barr reads Leggott's poem "Nga Kaitiaki," Hughes's "We are experiencing a delay," O'Sullivan's "No Longer Listed" and Smith's "Black Smith."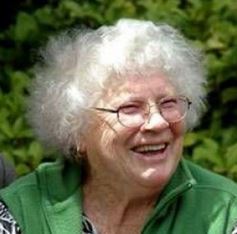 Janet Frame
I learn there's a tentative personal connection to consider. I've read Janet Frame's prose, but not her poetry. I discover a poem titled "Scarlet Tanager, Saratoga Springs," invoking a moment in the upstate New York town where I live and where she spent some time at Yaddo:

And then, your blood-colour furled, you flew to the highest bough and you sang
in detail, without violence, a civilized version of your story.

Poems by Hone Tuwhare find me. I like this: "I progressed from a plant, and became animal. I died as an animal and/ became man. Now... never did I grow less by dying, you understand?"

Then I follow a new trail: The Sarah Broom Poetry Prize "is inspired by the spirit of imagination, freedom and determination" that marked the life of poet Sarah Broom, who died in 2013. She wrote this:

and if, after all,
when the world
starts to stray from me,
like a grazing animal,
nonchalant, diverted,
frayed rope trailing,

if you are still here
and still listening,

then, if you can

sing to me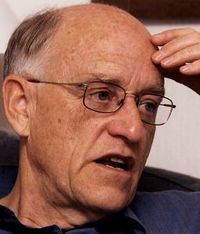 C.K. Stead
C.K. Stead was the winner of this year's inaugural Sarah Broom Prize. I've met him briefly in anthologies over the years. He wrote this:

These are the stars of poetry
Too good to be true
Over the hills and in the brim-full bay;

And this, that ultimate coin
The dead exchange--
Silence.

Sam Hunt was the Sarah Broom Prize's guest judge. His life maxim is "Tell the story/ tell it true/ charm it crazy." And he wrote this:

The house, without you in it,
should be condemned, too

right: there should be a law against it!
The house, to be a house, needs you.

Like every gap reading pilgrimage, this one ends somewhere along the path, with words--out of context and yet oddly pertinent--from Helen Lehndorf's review of The Lonely Nude by Emily Dobson for the Booksellers of New Zealand blog: "At times my first reaction on finishing a poem was: 'Is that it?' but then I would re-read it, and re-read it again and my question would turn into the declarative 'That's it! Yes,... that's it,' something true had been cleverly conveyed." --Published by Shelf Awareness, issue #2326.
Robert Gray
|
Comments Off
|