Friday, January 17, 2014
As you read this, the 14th annual Pulpwood Queens Girlfriend Weekend is officially underway in Jefferson, Tex., featuring a resplendent gathering of book lovers, authors and even an Elvis impersonator or three to evoke this year's theme, "Viva Las Vegas, Baby!"

Just yesterday, founder of the Pulpwood Queens Book Club--with more than 500 chapters nationwide--and long-reigning Queen of Girlfriend Weekend Kathy Murphy (formerly Kathy Patrick) shared her final checklist on Facebook: "Tiara packed, check, fifty million costumes plus headdresses, check! I am on my way to Jefferson in just a few minutes and am I pumped! We'll have more Elvises than you can shake a stick at and quite a few Ann-Margarets too! See you there, channeling Nancy Sinatra!"

If there is anyone in our industry who better represents the concept of "the show must go on" than Kathy, I'm not sure who that might be. This has been a year of transition for her, including the closure of Beauty and the Book bookshop/hair salon in Jefferson and a move to Hawkins, as well challenges in her personal life. Nevertheless, she has once again gathered her Pulpwood Queens and Timber Guys for another tiara-fueled Girlfriend Weekend and the show is definitely going on right now.

As far as I can tell, I first began corresponding with Kathy in 2007 when she sent me an e-mail responding to a Shelf Awareness column about reading independent press titles. Recommending Rain Village by Carolyn Turgeon, she wrote: "This is a writer to watch and Unbridled Books to me is discovering authors of extreme merit. I just could not wait to tell you about this small press book!" That "I just could not wait to tell you" about a book energy is classic Kathy, as anyone who's encountered her will attest.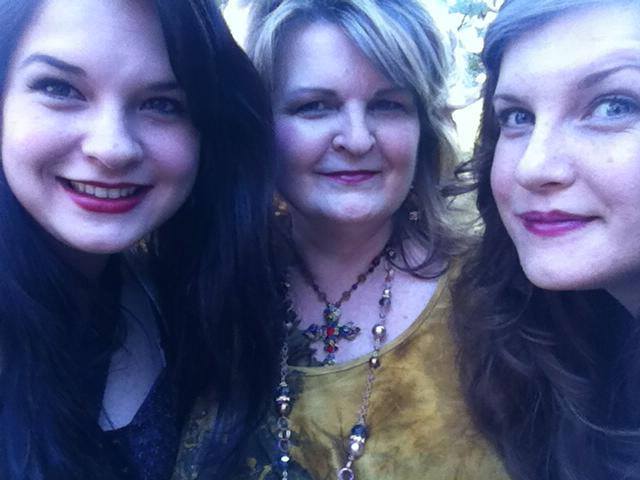 Kathy and her daughters
In 2008, her own book, The Pulpwood Queen's Tiara-Wearing, Book-Sharing Guide to Life, was published, and we've been corresponding regularly ever since. I finally met Kathy and her daughters, Madeleine and Helaina, at BookExpo 2012 in New York City. She told me then she believed she had "created 'a book world,' a world where we are building lifelong friendships, relationships and community that is truly making our lives for the better." And so she has.

"Life has been about major change this past year for me with my divorce, and move to a new home and shop in Hawkins," she said recently. "The future? Sharing my love of books and mission to promote literacy, of course. My bookstore now only carries Pulpwood Queen Book Club Selections."

In a recent profile, the Longview News-Journal noted that Kathy "fills her days with what she loves: God, books and, of course, big hair"; and that "those who have watched her build the book club over several decades know her spirit, if anything, has gotten stronger."

Kathy's daughters are also an intrinsic part of Girlfriend Weekend. She said they've "been helping me on the weekend since they were little kids. Madeleine is the DJ for my Great Big Ball of Hair Ball and Helaina usually sings and will be helping me and my co-hosts. They are big book lovers like me!"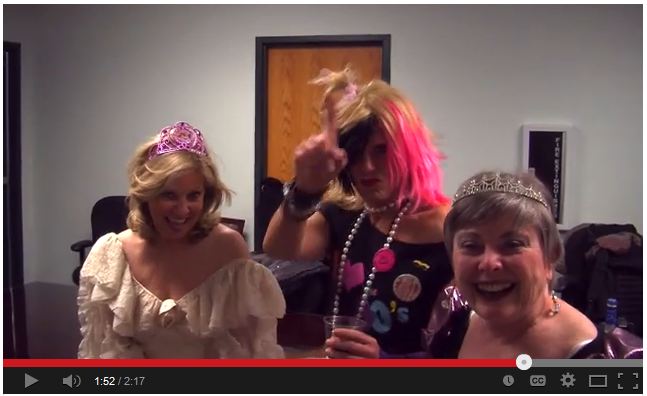 In addition to her day job working at a beauty salon, Kathy is the youth director for the First United Methodist Church of Hawkins. "I love my life here and my church members have enveloped me in big book love," she said, adding that more chapters of the Pulpwood Queens Book Club are in the works, as well as speaking engagements, including one at the upcoming Nacodoches Film Festival where For the Love of Books, William Torgerson's documentary about Girlfriend Weekend, will be screened.

She is also working on an updated and revised edition of her book and talking with a producer in Los Angeles regarding a possible film about her life in books. "Will it happen, who knows?" she said. "But what have I got to lose? I lost my home, my church, my shop this past year, so suddenly I think I'll just go for what comes my way."

Noting that she "never had a clue what I would do in my life, because of books I have had a pretty good run at adventures through reading," Kathy observed: "I still don't know what I want to be, not when I grow up, but what my life's purpose and mission is I have just turned it all over to God. Funny, but that plan of action seems to be working very well for me. I'll just keep on like Johnny Appleseed, sowing away seeds for reading. Onward and upward to Girlfriend Weekend!"
--Published by Shelf Awareness, issue #2168.
Robert Gray
|
Comments Off
|