Sunday, October 6, 2013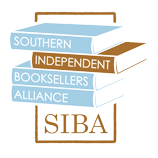 We use the word "community" a lot these days. It's a good word, a word that may ultimately save us all. It is not, however, a simple word. On the final afternoon of this year's Southern Independent Booksellers Alliance show in New Orleans, I took a five-mile cab ride from the hotel to Octavia Books. I'd had a few conversations with co-owners Tom Lowenburg and Judith Lafitte at the conference (and other trade shows over the years, for that matter), which made them part of my own extended bookseller community. Leaving town without seeing their bookstore wasn't an option.

Since I'm a bookseller by avocation as well as (former) vocation, I know a great bookshop when I meet one. With Octavia, it was love at first sight. The neighborhood seems inviting and the deceptively small storefront of the 100-year-old corner commercial building leads to a spacious interior, highlighted by intriguing angles and sun-drenched windows.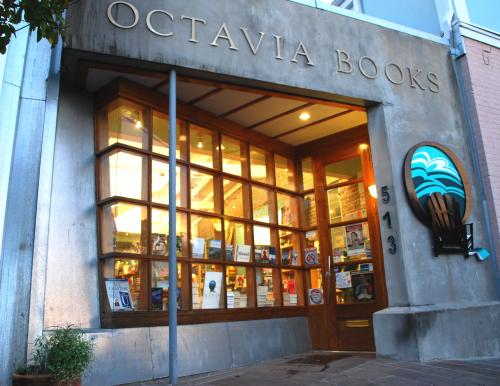 And a curated book selection, of course. I bought Dan Baum's Nine Lives: Mystery, Death and Life in New Orleans (Tom's recommendation) and Melinda Palacio's poetry collection How Fire Is a Story, Waiting, which was suggested by one of the booksellers on duty. During the ride back to the hotel, the cabbie served as tour guide for his community, offering a block-by-block history of the route, including the street where he'd been born.

Earlier this week, with the idea of community on both of our minds, Tom forwarded an e-mail he'd just received from one of his customers: "Judith and Tom: This is so great, I wanted to share it with you.... Lucy's iPod goes off with a notification. She had put into her calendar the release date for Exile, the next book in the Keepers of the Lost Cities series. She leaped with excitement, quickly got dressed, ran to Octavia Bookstore, bought the book, and is now home on the couch reading it. She did this all in less than 10 mins. This is one of the great joys of living near Octavia Bookstore and the reading culture that you create. Thank you!"

In my pre-SIBA column, I mentioned that the first session I planned to attend was called "How to Build a Genuine Community Presence both On- and Off-line." And so I did. Janet Geddis, owner of Avid Bookshop, Athens, Ga., highlighted a few variations on the theme of community: It can mean a bookstore's specific geographical area, customers near and far, book industry colleagues, the smaller yet critically important community formed by a store's staff, the bond of a social network formed with other booksellers nationwide, the community of other local small businesses, schools and nonprofits in the city or town and much more.

As I said, it's complicated.

Loyal customers often claim a kind of "ownership" of a bookstore. "This bookshop is their bookshop," Geddis said, noting as well the importance of fostering a community atmosphere among the staff: "The stronger that core community is, the better."

Many of the authors appearing at the SIBA show had gotten the community message, too. At the Kick-Off Lunch, Jude Watson, author of The 39 Clues: Unstoppable: Book 1, expressed excitement that her community, Katonah, N.Y., now has Little Joe's Books--owned by Jennifer Cook--and said its presence has "added immeasurably to the town." Then Anna Dewdney (Llama, Llama, and the Billy Goat) raised the bookselling community stakes a bit: "I truly believe that what you are doing is the most generous act... creating our culture. What books do is teach every individual to be human."

On Saturday during the Southern Life Lunch, Gigi Amateau (Macadoo of the Maury River) talked about the exciting developments in her home city of Richmond, Va., where businesses like Kelly Justice's Fountain Bookstore are banding together to make their community a better place to live and do business. "What's happening in Richmond is happening everywhere. It really is all about local community," she said.

Kelly Corrigan (Glitter and Glue) told the Saturday Supper audience they are "the engine of the reading community"; and Pat Conroy (Death of Santini) staked his own claim to the SIBA community: "Here's how old I am. I knew all of the founders of SIBA.... What they brought to it; what you still bring to it is passion for books."

"We do serve the community broadly--and beyond," Tom Lowenburg observed yesterday. "But, we are also deeply connected to our neighborhood. So we have become a destination not just locally. We're in a tourist city but not in a tourist location. People drive here from everywhere, but they also come by bike and on foot. Focusing on our local customers really determines the flavor of our bookstore more than anything. And when the wider world seeks us out, it is the flavor of the place that brings them. Of course our great staff, selection of books and outstanding architecture are all integrated into what people find when they walk into Octavia Books."

Tomorrow, I'll be heading to Providence, R.I. for the New England Independent Booksellers Association fall conference. What will we be talking about? Well, there is a session titled "Building Bookstore Communities."
--Published by Shelf Awareness, issue #2100.
Robert Gray
|
Comments Off
|