Friday, May 15, 2015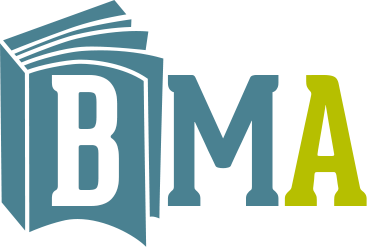 The inaugural BookManager Academy will be held June 12-14 in Kelowna, B.C. That may seem like a simple announcement, but the backstory for this event, which features BookManager and general bookselling education programs, roundtable discussions and brainstorming sessions, along with social events and networking opportunities, is considerably more intricate.

Michael Neill, president/head programmer of BookManager and owner of Mosaic Books, said his company "has been a smaller part of some previous Western Book Reps Association fairs. When they mentioned the idea of holding the fair in our hometown of Kelowna, I thought that this would be the perfect opportunity to expand the audience and include everyone using BookManager. Part of the draw for any conference is the location and what to do after the meetings. Kelowna is a pretty amazing medium-size city to explore."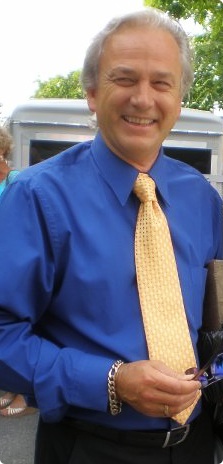 Michael Neill
Thus far, BMA has received "an overwhelmingly positive response from booksellers across the country," noted Diana O'Neill, who handles sales and technical/data support for the company. "We currently have just over 100 booksellers registered, with 50-plus stores taking part. Besides all the B.C. stores coming, there are booksellers flying in from across the country--and there are even a handful coming from Oregon and California. What started out as a small initiative has grown into something that is going to be really great."

The American Booksellers Association's Winter Institute played a significant role in the genesis of BMA 2015. "Diana and I attended the [2014] Seattle event to introduce BookManager to U.S. booksellers," said Neill. "My daughter, Alicia, manages our bookstore and she has also attended past Winter Institutes, including Asheville. The different perspectives and experiences from people who share similar passions and challenges is the most significant take-away."

O'Neill recalled a pivotal WI9 moment for her: "One thing that really resonates with me still to this day, from Seattle's 2014 WI, is an International Booksellers Workshop that Michael and I stumbled into. This room was filled with the minds of what could easily be considered a tiny snapshot of a 'who's who' of the American bookselling industry, but we didn't know that at the time. We simply thought the discussion would be somewhat relevant to us, seeing as we're a part of the Canadian bookselling community.

"In this room chowing down on sandwiches and throwing ideas around were Mitchell Kaplan of Books & Books, BookPeople's Steve Bercu, Chuck Robinson from Village Books and a handful of others. As cheesy as this sounds--and I admittedly lack a better description--I left that room optimistically fired up from the exchanging of the 'big picture' ideas. And not just that, but I felt really lucky to be a sponge soaking it all up.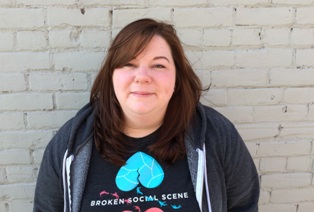 Diana O'Neill
"So what I ultimately took away is we have booksellers just like that here in Canada. And in my job, I'm so very fortunate to speak to loads of them, day after day. A few years ago the Canadian bookselling industry felt all doom and gloom, but we have some strong, smart booksellers up here doing solid work and turning things around. So this BMA is our opportunity to have sessions just like that, with booksellers from across the country to hopefully inspire each other and keep us on this steady, forward-thinking, positive track."

She added that BMA's organizers "are essentially testing the waters with this event in June; we are striving for a mini (or modest) Canadian WI of sorts, possibly something to grow along the lines of what the ABA successfully does each year. We are even copying what the ABA did this past year with their 'Town Hall' type forum, which we are going to open up to reps and booksellers. The staff here and all booksellers we have talked to are very excited about what this is shaping up to be. Depending on how everything goes, we are essentially looking at this as a pilot project for possible future events designed to inspire booksellers to start thinking about the brighter future that is currently upon us."

When I asked Neill what he hoped to accomplish with the inaugural BMA, he replied: "Too many of us no longer communicate face-to-face with our peers. The BookManager education will be valuable for many, but it will also be a catalyst for discussion during the social events where ideas for change really happen. The book industry had been fighting a few years of erosion both in numbers and morale. Many stores have since turned things around and I hope to see those booksellers sharing their enthusiasm and thirst for change." --Published by Shelf Awareness, issue #2508
Robert Gray
|
Comments Off
|