Friday, August 29, 2014
It all began yesterday, when I read this in a blog post at Forbes.com: "So is Labor Day an anachronism, a throwback to an earlier time, and no longer a meaningful holiday? My answer is that it can be exceptionally meaningful if we redefine the holiday to be... a celebration of work, regardless of sector. Remember that labor hasn't become easier; it's just changing."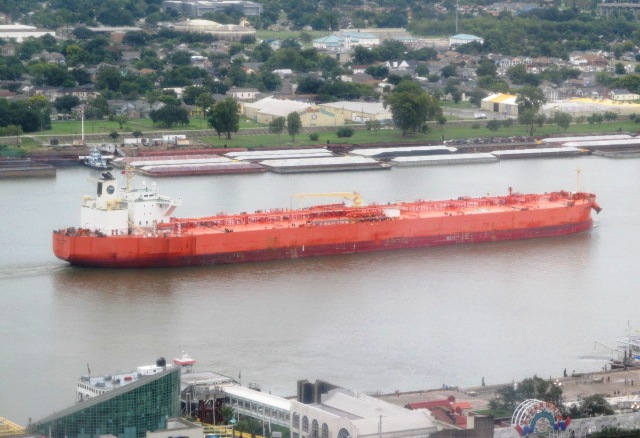 Sometimes one thought leads to another and you make the oddest connections. Even though I was working at my landlocked desk, my mind decided on its own to put out to sea in search of an analogy and returned to port with the following cargo manifest: Labor Day Weekend, New Orleans, river pilots and all of us workers who toil, with pleasure and pain, in the book trade.

Like so many of you in this business, my job requirements include a passion for discovering and cultivating productive relationships with great new reads. Whenever possible, we gently steer these titles through often arduous passage to, ideally, a fathomless sea (or, at minimum, a Great Lake) of eager readers. That doesn't sound easy, and it isn't.

The genesis for my curious line of thought this week was complicated, and included an awareness of the onrushing Labor Day Weekend; recollection of a view from my hotel room during last year's Southern Independent Booksellers Alliance fall conference in New Orleans; and an article I'd read years ago and nearly forgotten.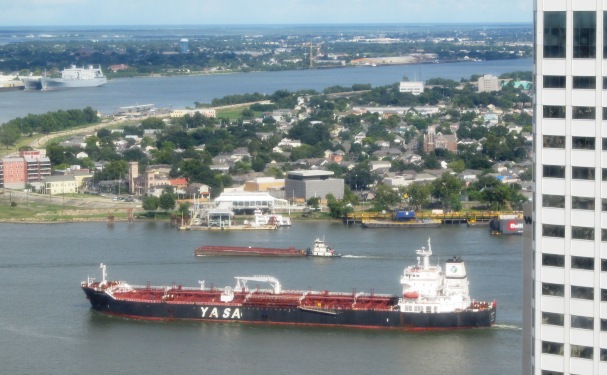 That hotel room featured a great view from my perch--40 stories above sea level--of the Mississippi meandering through NOLA and an endless parade of ships moving slowly upriver or down. Remembering the ships brought to mind a 2001 Times-Picayune article I'd discovered online in 2006, while presumably searching for something else entirely. Headlined "River pilot basics," the piece had prompted me to scribble some notes for future reference. I was still a bookseller then, and the parallels must have seemed worth contemplating.

The article answered some key questions about its topic, including the most obvious:

Q: What is a river pilot?
A: Mississippi River pilots help captains of foreign ships steer their vessels from the foot of the river at the Gulf of Mexico to cargo terminals as far north as Baton Rouge.

And...

Q: Why is a pilot needed?
A: State law requires that local pilots guide ships along the Mississippi. The theory is that foreign crews lack the knowledge needed to deal with navigational hazards on the river because they rarely visit the area.

And...

Q: What makes a pilot's job tough?
A: Sometimes the job is monotonous. But there is always the possibility of something unforeseen. The unexpected can range from river hazards, such as obstacles, new silt bars, changing currents and river congestion, to shipboard difficulties, such as engine trouble, crew uprisings, violent stowaways, communication problems and threats of disease.

I think a comparable list of bookish dangers could easily be conjured for a new title making its perilous journey from manuscript to point of sale, with every stage of the process fraught with "the possibility of something unforeseen."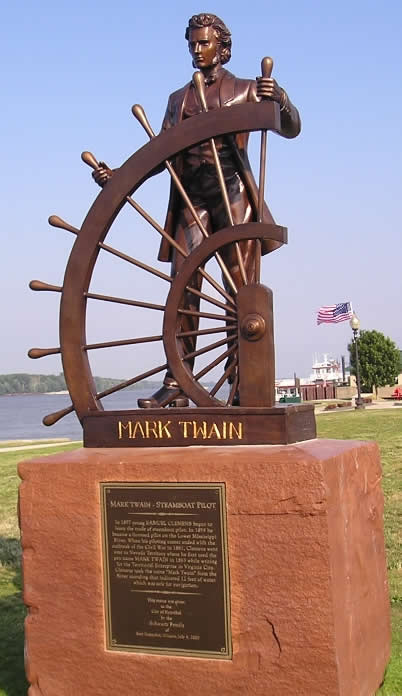 In Life on the Mississippi, Mark Twain used steamboat pilots as an analogy for workers in the book trade (well not really, but I'm bending the analogy a bit here to suit my own purposes) when he wrote: "Two things seemed pretty apparent to me. One was, that in order to be a pilot a man had got to learn more than any one man ought to be allowed to know; and the other was, that he must learn it all over again in a different way every twenty-four hours.... Now I had often seen pilots gazing at the water and pretending to read it as if it were a book; but it was a book that told me nothing."

A book pilot--and we are all book pilots in this business--has to keep gazing, too. The titles we love always need our help in dealing with "navigational hazards" as we guide them to their destinations. The books tell us where they should go. We try like hell to get them there safely and then we "learn it all over again in a different way" for the next one.

Happy Labor Day, book people. Enjoy the BBQ, beach and extra time off, but don't forget to celebrate... your work. --Published by Shelf Awareness, issue #2331.
Robert Gray
|
Comments Off
|