Sunday, January 4, 2015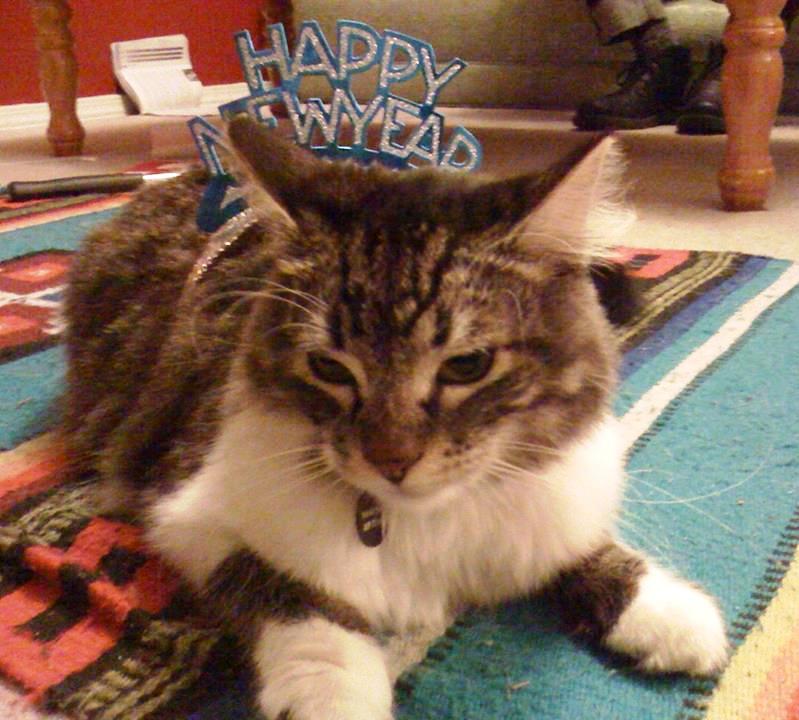 Maybe the book trade's sky wasn't falling in 2008, but the cloud ceiling was low and visibility limited. "With some exceptions, news about general holiday sales was grim, all for obvious reasons: the economy, bad weather, the economy, heavy discounting, the economy," we noted in our first issue of 2009.

And yet, for reasons I still don't quite understand, I wrote the following in my last column of the year:

As 2008 comes to an end, I mourn neither the hazardous present nor an illusory past. For 2009, I'll simply begin a new conversation by imagining possibilities:
What if the shop local movement continues to gain momentum nationwide?
What if we work even harder to nurture the readers we have instead of bemoaning those we've lost?
What if we begin paying more attention to all the fine books, including translated works, being published by independent and university houses?
What if some of those bright minds and good people who are unfortunately no longer working for major publishers decide to create more smart, dynamic and lean indie presses?
What if, with common sense, fierce adaptability and, yes, imagination, it all works out?
Here's to an imaginative New Year.

Acknowledging that objects in the mirror may be closer than they appear, let's revisit 2008 and the economic meltdown that at the time seemed quite possibly the death knell for any number of businesses, large and small. In October of that year, the Dow Jones Industrial Average had its biggest one-day decline, responding to a report that retail sales had reached a three-year low as well as a prediction by Federal Reserve Chairman Ben Bernanke that economic recovery would be slow.

Earlier that month, I'd attended some of the fall regional bookseller shows. My notes from 2008 indicate a disconcerting pattern, with far too many bookstore owners telling me they were seriously considering the possibility of closing. It seemed, at the time, like a trend. The conversations and education sessions were often about survival. A panel at MPIBA's fall show was appropriately titled "Bookselling in Challenging Times."

That was then.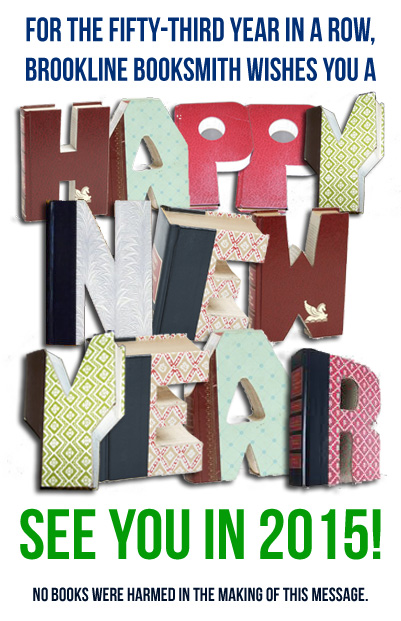 Bidding farewell to 2014, we have to like much of what we saw.... all things considered. New indie bookstores opened and longtime indies expanded; James Patterson doled out a million bucks and e-book sales leveled off. During the fall bookseller trade shows, conversations and panel discussion topics focused on getting better rather than just getting by. And, once again, the sky did not fall.

The industry's mood, which we try to gauge daily with our Shelf Awareness Booksellerometer (patent pending), has generally been positive as well as hearteningly realistic. Those two words seem well matched to me. It's too early to talk about phoenixes rising from ashes, but we didn't become a flock of Icaruses either.

As Dan Cullen, American Booksellers Association senior strategy officer, observed during the Heartland Fall Forum general meeting, booksellers at all of the regionals he'd attended in 2014 "have been incredibly upbeat, incredibly energized.... There is a real resurgence of indie bookstores in America.... We are finally seeing the media decouple the word 'beleaguered' from indie bookstore."

This is not to say that bad news took a holiday in 2014. Wonderful book people passed away and they will be missed. Some bookstores had to close, while many others sought help locally and through crowdfunding. Amazon's retail floodgates remained open, even as Mr. Bezos absorbed staggering personal and corporate losses. Well, you know the headlines.

What's next? My 2008 year-end column was titled "What if It All Works Out?" I'm still not sure why I took the optimistic route. Anyone who's known me for 10 minutes can attest to the fact that I'm a devoted fatalist. In so many ways, 2008 made perfect sense for my Eeyore-ish worldview, but this is what I wrote:

Since this is my final column during a year that has seemed fully in tune with that old curse, "May you live in interesting times," I decided to end on a positive note by considering the role imagination plays in our lives as professional book people.

Look it up. In the Oxford American Dictionary, imagination is "the faculty or action of forming new ideas, or images or concepts of external objects not present to the senses." It is also "the ability of the mind to be creative or resourceful."

We are in the imagination business by either definition, and because of this we, more than most people, should be aware of the dangers and possibilities inherent in that magic word.

Happy New Year! Here's to a creative and resourceful 2015. --Published by Shelf Awareness, issue #2413
Robert Gray
|
Comments Off
|