Sunday, November 1, 2015
The Elephant Man was there, chatting with Dorian Gray. Count Dracula met Huckleberry Finn, and the Invisible Man met the Invisible Woman. Marley's Ghost clanked around, and Dmitri Karamazov stood at attention. There were three Anna Kareninas and any number of Nicholas Nicklebys.... It was Brentano's pre-Halloween party Thursday night and the invitation advised guests to dress "as a character in a novel you wished you had written." --New York Times, October 31, 1981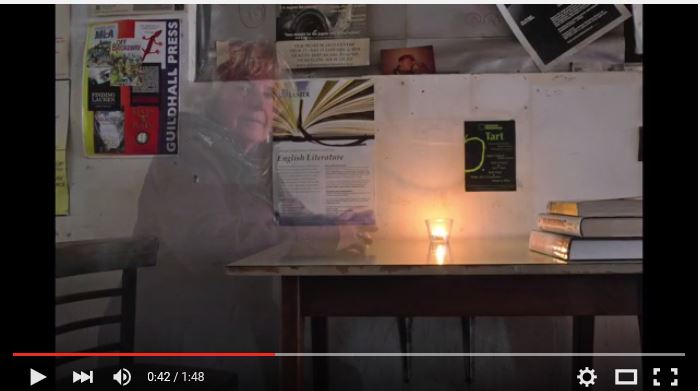 From Christopher Morley's The Haunted Bookshop to Malachi O' Doherty's "ghost" photos shot at Bookfinders Bookshop & Cafe in Belfast, Ireland, bookish spirits just seem to bring out the best in book people this time of year. What better time, then, to highlight some of the haunting events taking place this weekend:

Very Literary Halloween Party: Newtonville Books, Newton, Mass., is inviting grown-ups to "come celebrate Halloween at our Very Literary Halloween Party. Come dressed in your literary-themed best for tricks and treats..."

Zombies!: Tonight, Mysterious Galaxy Bookstore, San Diego, Calif., is hosting "a Mad Zombie Hallowe'en Party--we will have candy & other tasty refreshments, plus a wonderful prize package for the best-costumed attendee... If you are in Los Angeles this weekend, it will be nigh impossible to distinguish Hallowe'en costumes from general cosplay at Stan Lee's Comikaze Expo at the Los Angeles Convention Center."

And Zombie ballerinas: "Join us for a special Halloween storytime with the Caldecott Honor-winning picture book author [Molly Idle, Zombelina Dances the Nutcracker] and a troupe of zombie ballerinas from the Arizona Youth Ballet" at Changing Hands Bookstore, Tempe, Ariz.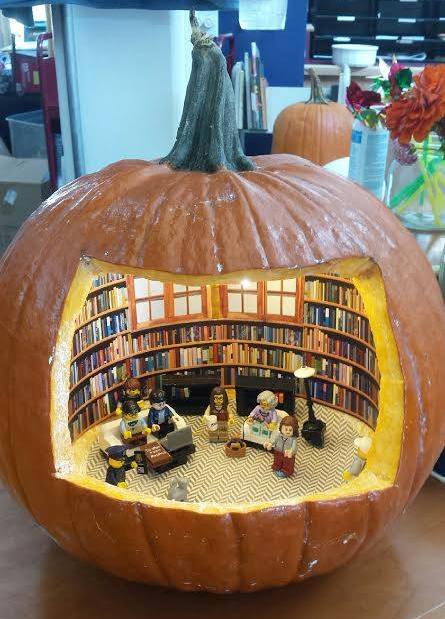 Lego Librarians at Truro Public Library, Truro, Mass.: "Our library pumpkin has gone viral with Facebook shares from libraries all over the U.S. and from Canada, U.K. and even Norway!!"
Trick or book: In addition to sweets, David Osborn, owner of Adventures in Bookselling bookstore, Omaha, Nebr., "hands out books to the little ghosts and goblins who come to his door. He estimates he has distributed thousands of gently used books in the last few years."

More book treats: Bob's Bookstore, Pensees Bookshop and the Lincoln Book Shop in Charleston, Ill., will be handing out free books for children on Halloween.


Monster Mash Costume Party: Village Books, Bellingham, Wash., will hold a Monster Mash Costume Party and Parade for kids tonight, followed tomorrow by the Bellingham Storytellers Guild telling spooky stories.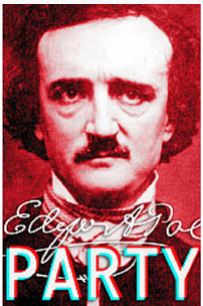 Edgar Allen Poe: The Harvard Book Store, Cambridge, Mass., is hosting a Poe party and a reading by William Giraldi from The Annotated Poe, for which he wrote the foreword. The evening will include a Poe look-alike and costume contest, prizes, a cash bar and a book signing.

Candy buyback: Edgewater Books and Pottery at South River Colony in Edgewater, Md., will buy back Halloween candy. Beginning November 2, unused candy can be exchanged for a $1 store credit per pound, redeemable at either retailer. All collections will be donated to Operation Welcome Home.

Alice at 150: Brazos Bookstore, Houston, Tex., is celebrating the 150th birthday of Lewis Carroll's Alice in Wonderland by throwing a Mad Hatter's Tea Party for kids and families Saturday morning. An evening Caterpillar's Costume Ball for adults will feature "EAT ME treats from Dixie's Dessert Delivery Service, DRINK ME treats, as well as a few party games and a costume contest. The best Alice-inspired costume and the best other costume will win gift certificates."

Alice with a twist of gore: Ann-Marie Finn and Kaylene Hobson, owners of the Mad Hatters Bookshop in Brisbane, Australia, decided the 150th anniversary of Lewis Carroll's classic "was a fitting time to give his beloved characters a gory twist for the Manly Harbour Village Halloween Street Party."

"Franny is still deciding on her Halloween costume": Noting that "some books are scary because of other reasons beyond zombies, ghosts, and mixed metaphors," the staff at Skylight Books, Los Angeles, Calif., "came up with these titles that are sure to be dark--dark like when the sun goes out... forever."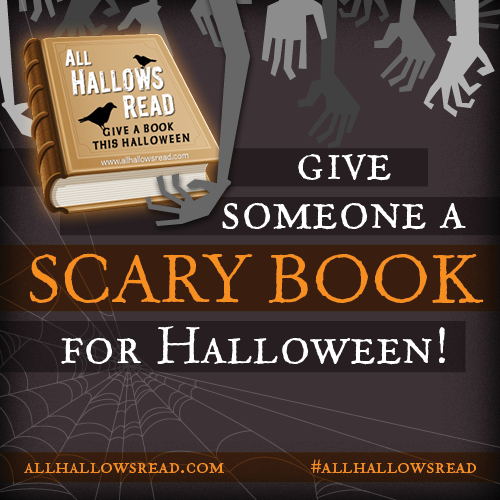 Spend Halloween in a bookstore: Japan's bookstore chain Junkudo is letting a small group of people spend the night inside its "three-story shop in Osaka--and on Halloween, no less.... Let's just hope that a group of 10 strangers spending Halloween night alone in a bookstore doesn't turn out to be quite as horror movie-esque as it sounds."

Halloween Hangover? Rediscovered Books, Boise, Idaho, suggests a Mark Z. Danielewski reading cure: "It's November 1st, the day after Halloween. You still have your costume on from the previous night. Your hair is a wreck. You don't know where that stain came from, and the last few hours you can remember are still a little fuzzy. Let Rediscovered Books ease you out of your Halloween hangover with a reading and signing."

Does all this bookish terror make for sleepless nights? Here's a little retail treat: According to the National Retail Federation's Halloween Consumer Spending Survey, more than 157 million Americans are celebrating Halloween this year, with total spending expected to reach $6.9 billion. And while 20 million humans are expected to spend $350 million on costumes for their pets, there's still some discretionary funds left over to buy Halloween-themed books and greeting cards (33.5% will buy greeting cards, spending a total of $330 million) from indie booksellers. Happy Bookish Halloween! --Published by Shelf Awareness, issue #2624
Robert Gray
|
Comments Off
|