Friday, February 19, 2016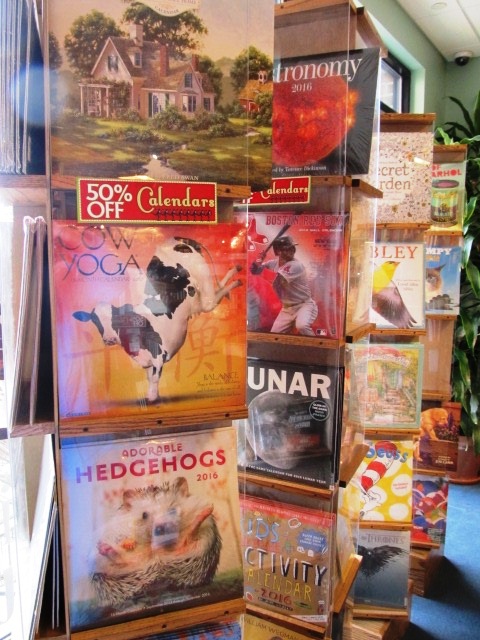 Is there anything sadder than a bookstore's 2016 calendar display in mid-February? Well, yes, there is--those last cardboard boxes of $1 wall and engagement calendars that end up on sidewalk sale tables during the summer. And we mustn't forget the customers who come into bookstores just before Labor Day Weekend to ask if there are any calendars left. Booksellers nationwide will dutifully plow through miscellaneous cartons in the basement or storeroom to retrieve the last three, the ones they couldn't even give away. Then the customers will say, in chorus: "Thanks, but I thought you'd have something more... interesting."

Amazing, yes, but isn't it more amazing that paper calendars still sell? How can it be that we haven't gone all-digital-all-the-time at this point? "Despite the increasing popularity of personal and portable electronic devices, consumers are still seeking out traditional paper-based diaries and calendars," Stationery News recently observed.

This is the time of year when bookstores really have to push calendar sales with discounts and promotions. I like this Facebook deal Afterwords Books, Edwardsville, Ill., offered last month: "Happy Wednesday! It's the end of January and still no calendar? No worries, we're giving away THREE today!... For your chance to win one of these great calendars, just like this status *and* be sure to let your Facebook friends and family know about our weekly giveaway!"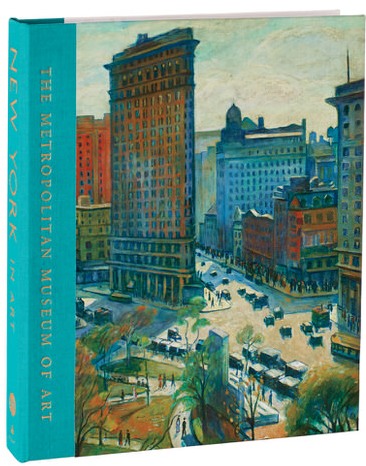 Paper still has its place in my little calendar world. Although I use an iCalendar linked from laptop to iPhone to iPad for some things, every December I engage in a curious, personal holiday ritual by making a special trip to New York City to purchase a new engagement calendar. For 2016, it's the Metropolitan Museum of Art's "New York in Art" Last year, it was MoMA's "Henri Matisse: The Cut-Outs."

Way back at the turn of the century, I used to ritually buy my annual calendar from Ivy's Books & Curiosities on the Upper West Side. For 2004, it was "Cinema Italiano," featuring 12 months of movie posters from the likes of Riso Amaro, La Strada, Carosello Napoletano, Divorzio all'Italiana, Stromboli, and Ladri di Biciclette. That was a very good year. Bello.

I do have a confession, though. From 2012 to 2014 I had a brief fling with the digital-only calendar life. First, it was Google Calendar, but that only lasted a year. It didn't mean anything. Then my iCalendar and I went everywhere together, making big plans. Sure, we had our issues with crashes and vanishing entries, but we managed to work all that out. At some point, however, I knew it wasn't meant to last. And when I saw the Matisse Cut-Outs exhibition at MoMA, I decided it was time to move on--or move back--to paper.

Why? One reason is certainly tactile, and will be familiar to anyone who has followed the physical vs. e-book debate over the past two decades. In a piece headlined "Why Paper Planners Are Relevant in the Age of Smartphone Calendar Apps," Bertel King Jr. noted: "The act of picking up a pen can get your mind thinking differently from the way it does when you place your fingers on a keyboard. X-ing out previous days may help you better keep track of the date. Physically turning pages may force you to think about how time's always moving and motivate you to make better plans in the first place. Sometimes just holding something in your hands can make all the difference."

For booksellers, it's also Orwellian... literally. "At Christmas time we spent a feverish ten days struggling with Christmas cards and calendars, which are tiresome things to sell but good business while the season lasts," George Orwell wrote in his 1936 essay, "Bookshop Memories."

There are certainly doubters. In Talk Business magazine, Adrian Lewis observed that "those novelty calendars given as gifts every Christmas get hung on the wall and people enjoy the pictures, but few people use them for serious planning past the end of January. One has to wonder what we will be using 10 years from now to plan our lives. No doubt someone will be writing a similar piece to this saying how out of date 'old online calendars' are!"

Well, as it happens I was pondering the future of paper calendars almost a decade ago, and my conclusion seems to be holding its ground: "Neither cynicism nor nostalgia is really the point, however. Paper calendars are still in the game. Will they ever be rendered obsolete by the digitized alternatives that are within such easy reach in our quiver of personal electronic devices? Shouldn't they be obsolete already? Perhaps, but for now calendar season just lasts and lasts." --Published by Shelf Awareness, issue #2693