Sunday, September 1, 2013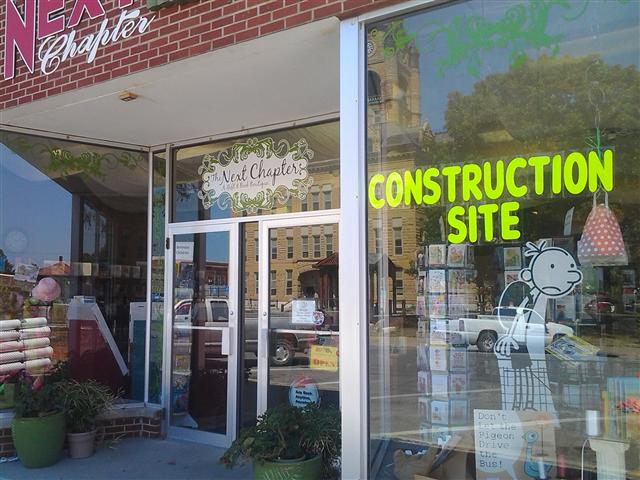 "We try to listen and watch for what there is a need for in our town, staying away from competing with the few other retail shops that are open," wrote Annie Leonard, manager of the Next Chapter Gift and Book Boutique, Knoxville, Iowa, in response to last week's column about adding sideline inventory and retail space to indie bookshops.

Knoxville is a small town of about 7,000 people that has "gone through its share of downtown demise, but we have turned the corner and are working hard to revitalize our downtown with lots of thriving restaurants, a great micro-brewery and more--but we're still light on the retail options, which is where the Next Chapter comes in," she observed.

Describing the store as "a full-service indie bookshop with new books for all ages, as well as a basement with thousands of used titles," Leonard noted that the Next Chapter also has a large women's accessories section (scarves, jewelry, bags, gloves, etc.); a children's section with toys and kids' accessories; a stationery section and four rooms of home and garden décor.


Staffers (l.-r.) Diane Gordon, Annie Leonard and owner Tresa Mott.
The shop opened more than five years ago in the storefront of a building owned by Tresa and Steve Mott. At the time, Tresa was working as the office manager for her husband's dental practice and running a dance studio in the building, but she had always dreamed of owning a bookstore. She and Leonard knew one another, "so we got together in late July over coffee to talk about the idea of a bookshop," Leonard recalled. "It was magical fun, and by the end of the conversation, we both knew we were on a freight train that wasn't stopping any time soon."

Just as the economy was crashing, the Next Chapter launched in a 1,000-square-foot retail space evenly split between books and gifts. Fortunately, "Our community showed up and Tresa resigned her position at the dental office to be at the bookstore full time," Leonard noted. "In spite of the economic downturn, or maybe in part because of that and the rising gasoline prices, we found that people wanted to shop locally, they liked not having to drive an hour to find gifts and books, and they were willing to give us the business instead of Amazon."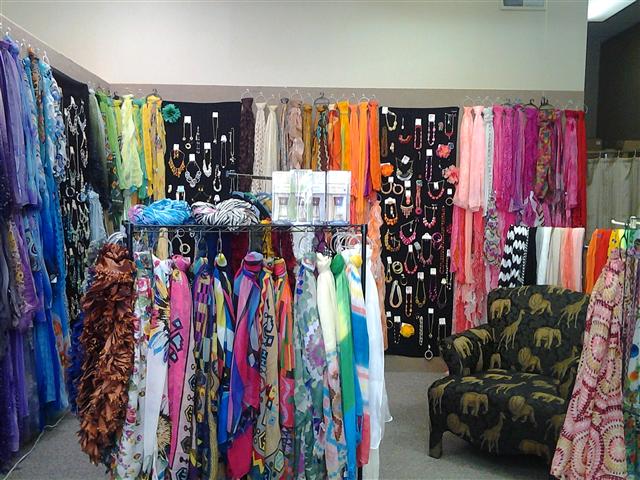 Listening to their customers and monitoring sales numbers closely, the shop has adapted over the years, refining its book selection and expanding women's accessories. After the local Hallmark store closed in 2010, the Next Chapter brought in greeting cards; and a year later, when the local home and garden décor shop closed, the bookstore took over an adjacent empty suite of offices and expanded its inventory to fill another retail void in the town.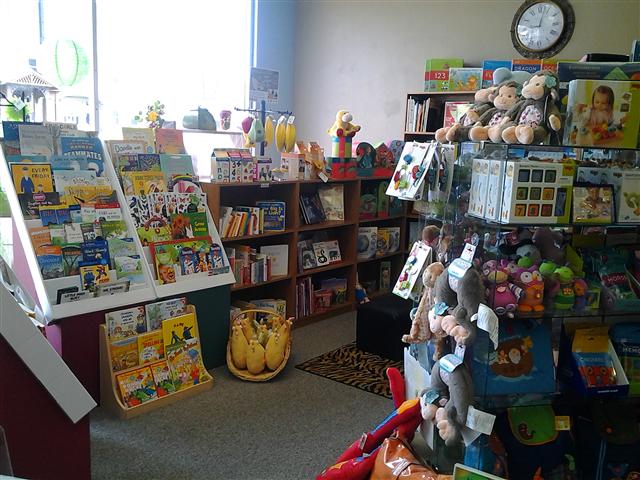 Asked about the decision to call the store a "Gift & Book Boutique," Leonard explained: "Several years ago, a lovely out of town shopper stopped in, shopped the whole place thoroughly, and as she walked out said, 'This isn't just a book shop, it's a book boutique!' We loved the expression, and have adopted it as our tag line. Then, as we expanded and shifted our focus a bit, we commissioned a new logo that more accurately reflected what we are, and since we liked the sound of 'book boutique' we added the word 'gift' first to keep the last two words together. I suppose you could say it was a marketing strategy. We think it sounds good in our many radio ads."

The Next Chapter also carries a selection of food products. "We are really proud of our local artisanal food producers, so when Lois Reichert [Reichert's Dairy Air] approached us and asked if we would sell her cheeses, we were thrilled," Leonard said. "We also have three lines of food items like dips, gourmet chips, sauces, etc., so it was a good fit."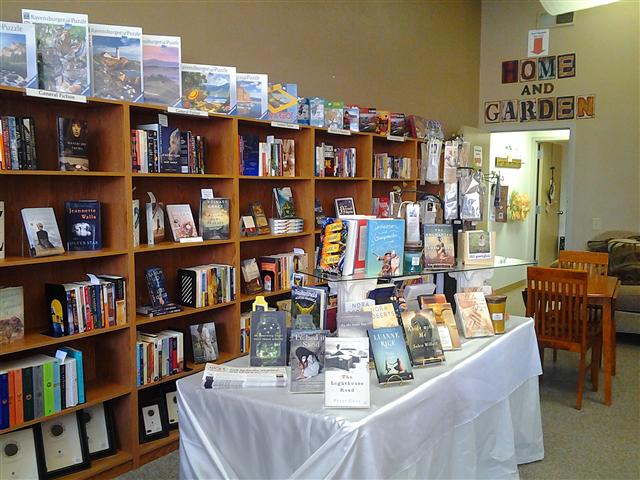 Although books are still the primary focus, narrow profit margins mean they "cannot stand alone," Leonard said. "We have learned to be really smart and selective about what books we carry, and how many of them we can keep in stock. That's been a hard lesson at times, but in the end, I still get to find great books for my customers, and that is tremendously rewarding. Further, I've also learned that picking out beautiful scarves, luxe journals and fun wall hangings is lots of fun, too, and helping our customers find just the right gift or home accent is also very rewarding. In the end, it's about staying in business, being fulfilled and meeting the needs of our community, not necessarily about how many shelf-feet of books we stock."

Indie booksellers understand more than ever what responding to a community's specific retail needs requires. As Leonard observed, it's all about listening and watching: "I believe that many of our customers view us as a great local option that they are committed to helping stay in business. We very nearly lost every retail business on our square, and that was not a good situation, and lots of locals realized that they would have to participate in changing that situation. We are leading the charge in that local business renaissance, and we hope to be here in the years to come to enjoy the fruits of this labor." --Published by Shelf Awareness, issue #2075.
Robert Gray
|
Comments Off
|