Sunday, August 28, 2011
"Memory is fiction."--Keith Richards, Life

"I made most of it up."--Jane Lynch, Happy Accidents trailer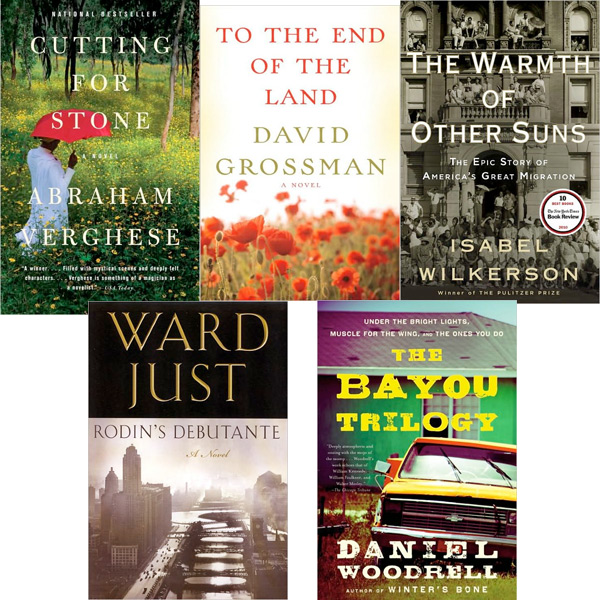 I hope President Obama is enjoying his summer reads, especially those novels he brought to Martha's Vineyard (Abraham Verghese's Cutting for Stone and David Grossman's To the End of the Land) and bought at Bunch of Grapes Bookstore (Daniel Woodrell's Bayou Trilogy, Emma Donoghue's Room and Ward Just's Rodin's Debutante).

Not everyone was pleased with his choices. Salon's Robin Black asked, "President Obama: Why don't you read more women?" The National Review's Tevi Troy observed that the selections "may constitute the oddest assortment of presidential reading material ever disclosed, for a number of reasons. First, five of the six are novels, and the near-absence of nonfiction sends the wrong message for any president, because it sets him up for the charge that he is out of touch with reality."

Well, everybody, it's time to exhale. Fiction will not hasten the decline and fall of the American Empire. A Congressional inquiry into the president's reading habits isn't necessary. Novels are neither a sedative nor a terrorist plot. They are stories about how we have lived, live now and may live in the future, offering perspectives a few more politicians and pundits might consider exploring.

We've been telling each other stories--formally and informally--for a long time in mashups of categorical uncertainty. Homer chronicled some history. Herodotus recorded some fiction. Writers of "nonfiction" are often debunked; novels that are barely disguised memoirs are commonplace. Fiction is not all make-believe; nonfiction is not the same as truth. But we can learn from all of these variations what it means to be human.

Most booksellers have fielded the following question more than once from people entering their store for the first time: "Where's your nonfiction section?" Resisting the temptation to state the obvious ("Everywhere but over there in the fiction section."), they will patiently ask standard follow-up questions: What sort of nonfiction are you looking for? History? Current events? Memoir? Spirituality? Cookbooks?

Fear of fiction is a common psychological ailment that is more prevalent among male readers, for some reason. Perhaps there's no cure for this phobia, but a reality check might be in order, especially among those sufferers who, as has happened with President Obama's instant literary critics, act out their issues in public.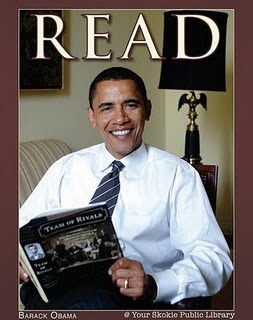 Consider this: Within days of Obama's Fictiongate crisis, Keith Oatley, professor emeritus in the department of human development and applied psychology at the University of Toronto, unveiled the results of a psychology of fiction study that found narrative helps people think for themselves.

The National Post reported that Oatley and Maja Djikic "put together a study to measure how personalities can be changed by literature. Participants were given either Anton Chekhov's story 'The Lady with the Little Dog' or a version of the story rewritten in a nonfiction style by Djikic, which included all the same information, was the same length and at the same reading level. Participants did personality tests before and after reading."

According to Oatley, "people who read the Chekhov story, their personalities all changed a bit.... With things like persuasion, as in a political message, everybody's all supposed to think the same way, and they do. The reason we're very excited by this result is that people all changed in their own way."

In reaction to the study, Raymond Mar, assistant professor of psychology at York University, said, "There are similar cognitive processes associated with understanding the real world and understanding the fictional world, so when we try to understand what's going on in a piece of fiction--reading a book and trying to figure out what characters are thinking and feeling--it's analogous to people trying to figure out how real people are thinking and feeling."

Engaging with characters builds character.

In the Daily Beast, Michael Medved offered another perspective on Fictiongate: "But if Obama successfully devours the four announced novels (amid his inevitable games of golf and beach visits and ice-cream runs with his girls), then that raises a serious question for the rest of us: if the president of the United States manages time for fiction, why can't we?"

Good question. My advice: Be brave. Read more fiction, and that includes you, Mr. President. As the authorities like to say during times of impending crisis, "There is no cause for alarm... at this time."--Published in Shelf Awareness Pro, issue #1544.
Robert Gray
|
Comments Off
|