Sunday, March 18, 2012
Consider this a twist on the traditional comeback story, in which a protagonist overcomes great odds not merely to survive, but to thrive. It's a classic narrative form--Moses, Odysseus, David Copperfield, George Smiley. Now consider the definition of, and odds against, success as a contemporary novelist. The mere fact that someone wants to publish your book could be viewed as a comeback, given the stops and starts, the revisions and rejections, necessary just to bring a manuscript to the starting gate (aka, appropriately enough, the submission stage).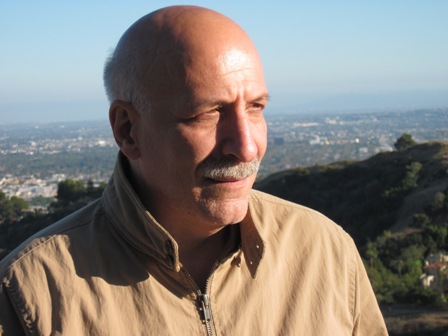 Peter Golden's story could be framed as an ongoing comeback that just keeps getting better. His novel Comeback Love, about a couple exploring the possibility of a second chance at love 35 years after their relationship ended during the turbulent 1960s, will be published April 3 by Washington Square Press/Atria, but its comeback really began more than two years ago as the first novel released by Staff Picks Press, a small publishing house started by bookseller Susan Novotny, owner of Book House of Stuyvesant Plaza, Albany, N.Y., and Market Block Books, Troy.

"I'm happy that my 30-plus years in the book business has taught me something--namely, how to recognize a novel that readers will enjoy and my indie colleagues can sell; and how to find an author like Peter, who I think will be pleasing readers and booksellers well into the future," said Novotny. Staff Picks Press recently published Where's the Watch and Other Tales: A Memoir from Seinfeld's Uncle Leo by Len Lesser and Tama Ryder.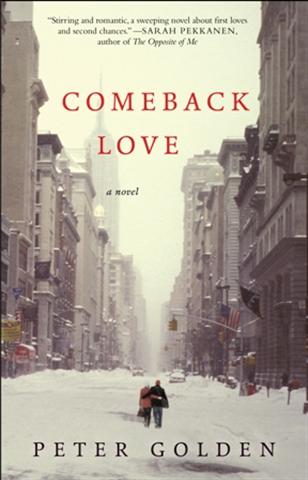 Golden recalled that Novotny "was certainly diligent when it came to spreading the word about Comeback Love. More than anyone she brought the novel to the attention of publishers. And I might not have met my agent, Susan Golomb, and my editor, Greer Hendricks, both of whom have been enormously helpful."

In 2010, when the Staff Picks Press edition was published, Golden observed that while his marketing responsibilities were substantial with a small publisher, they were still essentially the "same as the author who publishes with a major press. The fact is unless you are extremely lucky--I mean winning a $300-million-lottery lucky--writers have to use all of the avenues available for marketing their books."

I wondered if he felt like a lottery winner now. "Absolutely," he agreed. "I suspect the mathematical odds of winning the lottery are greater than selling a first novel, but it doesn't feel that way."

That said, he is still focused upon doing whatever he can to help market his novel again: "My responsibilities haven't changed--I just have more help. The publicity and marketing departments at Atria have been wonderful and taught me a good deal about the pleasures of social media."

Ariele Fredman, his publicist at Atria, said that having Comeback Love available on NetGalley "has been very useful in getting the word out to bloggers and reaching more people without having to print more galleys." She also noted the benefits of publicizing a novel with a sales track record: "There hasn't been a disadvantage to working on Comeback Love in its second form. Because the book was published by a small press, the groundwork of support for the author was already laid and as the publicist, I've been able to build on that. The subject matter--love, second chances, women's rights--covers a lot of areas of interest and appeal to a wide range of readers and reviewers."

Golden praised his editor, noting that "this version of Comeback Love is much improved, and Greer is responsible for that." And Hendricks returned the compliment: "I'm so excited about Peter and Comeback Love because to me it perfectly captures the passion of young love. I think readers of all generations will fall in love with this book because it explores that lingering question so many people have: What if you had a second chance with the one that got away?"

The comeback story for Comeback Love goes on, but Golden said his basic writing life hasn't changed: "I've been earning a living writing nonfiction for 28 years, so from a financial perspective fiction simply became another market. But I always wanted to write and publish novels, and so personally it was quite satisfying. As for changing my life: I'm happily married to the same woman, and I still get up every morning and write."--Published by Shelf Awareness, issue #1693.
Robert Gray
|
Comments Off
|