Saturday, January 22, 2011
"When you put a book into your cart on Amazon, there's no bookseller, no Mr. Amazon, to consult with about whether your selection is a good choice for you. At indie stores like ours, you can call or drop by to chat with a favorite bookseller whose recommendations you've come to value, then get online and order your pick as a Google eBook. It's a two-step process, of course, but one that preserves what we do best--matching books to readers. That's what we'll continue to do in whatever format works best for each customer."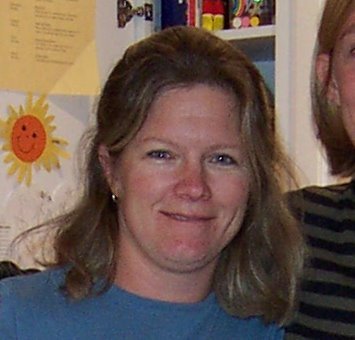 Anne Holman, co-owner of the King's English Bookshop, Salt Lake City, Utah, offered that response to a question--How do you handsell the concept that an indie bookstore is the best place to buy a recommended e-book?--I posed shortly after the introduction of the Google eBookstore last month.

More recently, she expressed delight that "we are selling e-books. Our customers' main concern is that we are making money on selling them. Our response has been a resounding 'Yes, thank you!' We feel like this is a golden marketing opportunity for us in terms of no upfront costs and lots of talking points."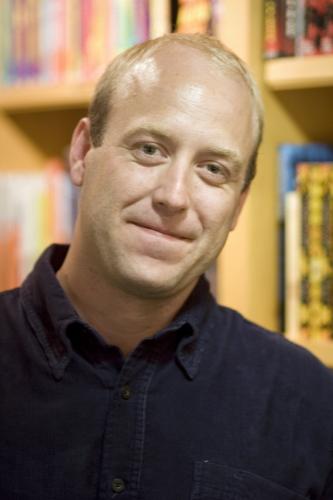 Matt Norcross, owner of McLean & Eakin Booksellers, Petoskey, Mich., says it has been "an interesting start to the New Year. We've had a steady flow of e-book purchases so far, which frankly surprised me. It's not 'bringing home the bacon' yet, but it is encouraging and the customers are coming back, sometimes twice in one night. Evening does seem to be the preferred shopping time; almost always after our bricks & mortar store has closed. It has made me a little obsessive about checking the orders every morning, but it's also fun."

E-handselling both the books and the concept of buying e-indie is the challenge. Matt contends that recent developments are "changing the way we need to think about our websites as well. We need to think about improving the browsing of our sites; we need to create the 'I never know what I'll find next' kind of experience that people associate with our physical store on our websites. We also need the publishers to work with us. Currently, they seem surprisingly unprepared to help the indies promote digital sales. Mainly, I've had to discover what our e-book store has to offer the same way our customers do, through our search bar. Some of what I've found, including pricing errors, has even surprised publishers."

Among his positive discoveries, Matt cites "great opportunities" for e-handselling like Chuck Klosterman's The Karl Marx of the Hardwood: An Essay. "I love Chuck K. and this particular essay and it's 99¢ on our website. What a great teaser to get new customers and introduce people to Chuck."

E-handselling works. Based on Matt's recommendation, I purchased a copy of the essay through the bookstore's website. Another satisfied indie e-customer.

He also notes that McLean & Eakin is creating "smart shelf talkers," which use QR codes that "can direct the customer in the store to the e-book version on our website" to help stem the "leakage" caused by customers scanning UPC codes in an indie with their smartphones, and then purchasing elsewhere.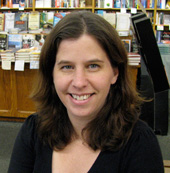 With up to five e-book orders per day, Bookshop Santa Cruz, Santa Cruz, Calif., has seen "quite a bit of interest from customers about the program," says Casey Coonerty Protti. To fan the e-flames, they've passed out instruction sheets and last week hosted an "e-book petting zoo," at which customers could try various devices, get support with technical questions and learn "about the ways that you can enjoy e-reading while supporting your independent bookstore in the process."


While using such tools as in-store signage, staff education and website promotion to e-handsell, Valerie Koehler of Blue Willow Bookshop, Houston, Tex., thinks "our conversation with each customer is going to be the best way. We need to figure out who owns the readers. Our customers have been reluctant to talk about them (I think out of a misguided loyalty to us)."

The choice of e-reading devices is a primary concern for Susan Fox of Red Fox Books, Glens Falls, N.Y., who observes that "most of our customers who read e-books are using the Kindle. In fact, all the conversations we've had about e-books have been with Kindle owners. It seems that Kindle is now synonymous with e-readers to many people (kind of like Kleenex is to tissues). We certainly hope this will change with time, as we've lost entire book clubs to the Kindle this year, but Amazon has done such a brilliant marketing job that it's hard to counter that. Now that Staples, Target and Walmart are all selling the Kindle, too, it's even harder to convince people to buy something else. It's also strange to find ourselves in a position where we are sending people to Barnes & Noble to buy the Nook."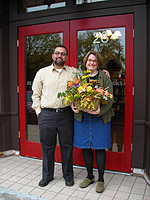 Red Fox's owners now have an iPad "so that we can better understand e-books," and Susan notes that on March 10 they will host an event called Everything You Ever Wanted to Know About E-books and E-Readers. "We're hoping that this will be a good place to discuss e-readers and e-books with our customers. We are going to invite guest speakers to talk about their experiences, including someone from Barnes & Noble."

E-handselling, like any handselling, is all about the conversation.

During a recent Jonathan Franzen event at Bookshop Santa Cruz, someone asked the author to sign her iPad with a marker. Casey believes "our messaging is getting through. I had a customer tell me that she bought an iPad for her nanny as a holiday bonus. Her nanny had mentioned she wanted a Kindle, so she bought her an iPad and put a note on the front saying that she decided on an iPad instead because that way she could buy her books from an independent bookstore. One down, thousands to go."--Published in Shelf Awareness, issue #1372.
Robert Gray
|
Comments Off
|