Sunday, July 7, 2013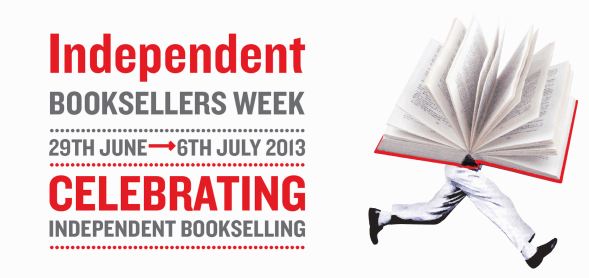 While we're celebrating our big independence win over England 237 years ago, the United Kingdom isn't holding a candlelight vigil this week, mourning colonies found and lost. Instead, they are in the midst of Independent Booksellers Week, with 360 bookstores offering "an eclectic range of events across the country," the Bookseller reported.

"We have a record number of bookshops taking part, and this year's IBW is looking set to be the biggest and best yet," said Meryl Halls, head of membership services for the Booksellers Association, which is featuring a Facebook photo page as well as ongoing reports from IBW participants on Twitter (#IBW2013).

"I do feel that the week has a higher profile. Customers know about it and certainly there's a much higher profile of it within the trade," added Sheila O'Reilly, owner of Dulwich Books.

"Independent bookshops are the keystone species of our cultural ecosystem," wrote Ruth Ozeki, winner of this year's IBW Book Award in the adult category for A Tale for the Time Being (R.J. Palacio's Wonder was the children's winner). "When they are endangered, the rest of our species is imperiled as well. When they flourish, so do we all. Luckily, we know this somehow. Independent booksellers are an adaptable and resilient lot, and readers and writers are loyal and stubborn, and together we form a strong relationship of symbiotic mutualism."

In the Guardian, literary agent and bookseller Felicity Rubinstein offered "five good reasons to support your local indie bookshop":


To make sure that good writers continue to be published
Variety
Ethical shopping
To keep us from folding
To maintain property prices in your area

Melville House Books, which recently opened Melville House UK in London, checked on the current state of independence for British booksellers Keith Smith of Warwick and Kenilworth Books, Jonathan Main of The Bookseller Crow and Nik Górecki of Housmans bookshop.

Author Kate Mosse and bookseller Nic Bottomley, owner of Mr. B's Emporium of Reading Delights in Bath, were part of IBW's headline event, a Southbank Centre debate among six industry experts titled "The Perfect Storm: Why Bookshops Are in the Frontline in the Battle for the High Street," the Bookseller noted.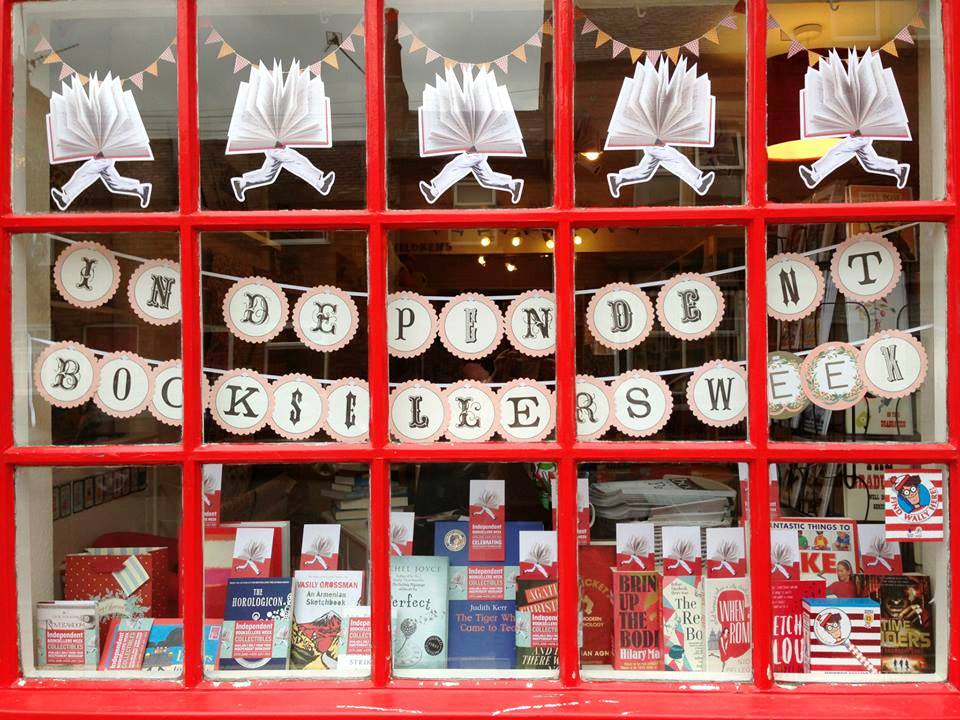 "We should be saying we as a society think bookshops matter," said Mosse. "It is a statement of who we think we are as a society. It is not about value for money all the time--we do not have to go along with that. I do not think there is a single person in this room that hasn't bought a book from Amazon, but reading books and buying from stores matters more than that. We should have the courage to say 'free' isn't everything."

"People talk about bookshops as places of discovery, but we also need to be places of purchase," Bottomley observed. "I think we should be places of acquisition. Nobody showrooms from us because by the end of it they want to pick up a book and walk away with it after a visit. It is not just customer service, it is taking that to the next level, it is sexing it up, pimped for the 21st century."

He also presented a "personal, undoubtedly incomplete, manifesto for 21st century independent bookselling":
Do one thing differently every week.
Tell everyone what you're doing. Tell customers what's happening at your shop; tell publishers which of their books you're selling hard; tell the press anything remotely interesting. It will come back to help you.
Never pay for advertising.
Copy good ideas from other geographically distant independent businesses.
Inspire 10 book-lovers every day; convert one book-agnostic every day.
Surround yourself with creative booksellers who love books as much as you and can wax on about them even better than you.
Use social media.
Use the time you were going to spend bitching about Amazon to work out, realistically, what your business needs from publishers. Tell the publishers.
Create a community. Hold events and book groups that are so good people will attend even if they've never heard of the author and that afterwards they'll rave about to everyone they know.
Don't give excellent customer service. Give extreme customer service--so that you become part of the fabric of your customers' lives. They will do your advertising for you
Sell e-readers now if you love them as much as physical books. If not, wait until the margins are plausible before you think about it and in the meantime carry on selling books.
Don't buy stock from Amazon.
Be surprisingly cut-throat and financially driven when no-one is looking; Aim not to survive, but to thrive.
Almost sounds like a Declaration of Bookseller Independence. --Published by Shelf Awareness, issue #2032.
Robert Gray
|
Comments Off
|