Sunday, January 18, 2015
Many of my favorite bookseller stories begin, "There was this customer who...." Here's one: There was this customer who regularly came into Manchester's Northshire Bookstore looking for fiction recommendations, and for a brief period took some of mine. She was a brusque, intense New Jersey lawyer who owned a weekend getaway place in Vermont. "I liked this one," I'd say, launching into my 25-words-or-less bookish moment of passionate intensity. Then she'd lock her steely, cross-examination courtroom eyes on mine and demand, "Well, did you like it or did you love it?"

Though I managed a few successful handsells, she quickly discovered that her reading tastes were more closely aligned with those of Louise Jones, a colleague of mine the lawyer was also consulting about great reads. It was only a matter of time before the attorney acted in the decisive manner you would expect, and even though we continued our friendly bookish banter for years, Louise became her handseller of choice.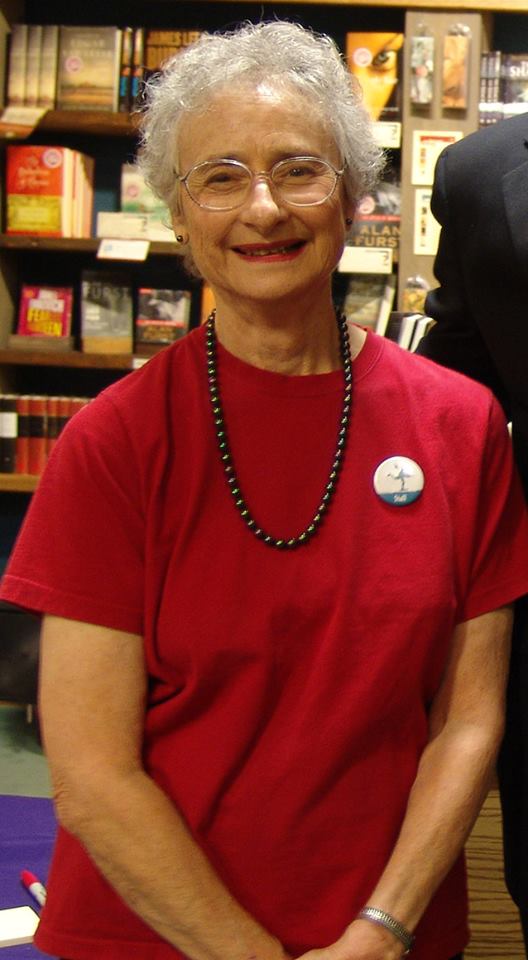 Louise Jones
(photo: Mary Allen)
I was thinking about that customer Tuesday night when I returned to the Northshire for a party celebrating Louise's retirement after more than 30 years as a bookseller. In addition to current and former staff members, the guests included many longtime customers for whom Louise has played an important role--equal parts friend and reading guru.

In the bookstore's e-newsletter recently, Northshire co-owner Chris Morrow observed: "As many of you know, Louise's specialty was mystery books. She has turned generations of visitors on to the latest mysteries--whether mainstream or obscure. But Louise's impact is much broader than that. She helped train countless booksellers in the art of master bookselling, she wrote and edited many of our newsletters, and she steadfastly advocated for excellence. Please join me in thanking Louise for her dedication to the bookstore and the community for these many years."

Hired by the Northshire in the spring of 1992, I was one of the countless booksellers Louise trained. During my interview process, someone explained the absurd concept that customers would expect, even demand, book recommendations from me. As a customer at many bookshops, I had never asked for such a thing and wondered why anyone would want to know what I liked to read. Fortunately, I kept those reservations to myself and was hired.

How, then, did I make the substantial transition from skeptic to passionate handseller so quickly? I watched and learned and emulated. From day one, I saw how Louise turned conversations into sales without pushing; how she condensed the essence of a book into an irresistible paragraph; how she could handsell a suspense novel, cookbook, historical biography or book about fishing with equal adeptness (and sometimes to the same customer); and how she moved across the sales floor taking care of business while always being available for customer interaction. I learned that bookselling was not just a retail job. It could be a vocation, even an art.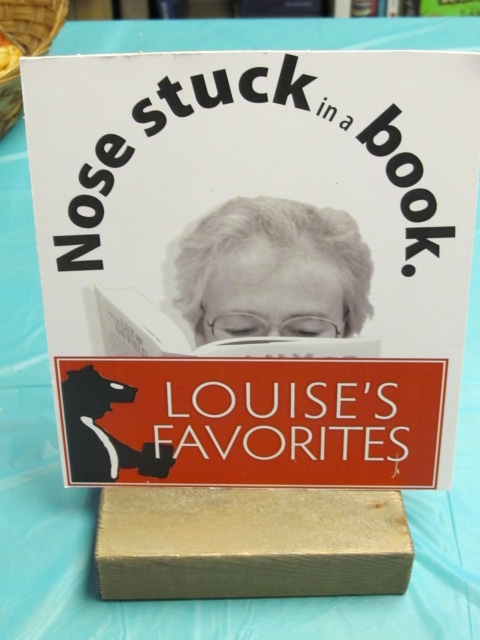 During Louise's retirement party, Ed Morrow, co-founder (with Barbara) of the Northshire, said, "A bookstore is really a culture and a society of like-minded people. Louise has been an example right from the start of the epitome of bookselling. She helped the bookstore to grow and to create a culture."

Observing her, I learned the cultural value of being a great frontline bookseller. Gradually, I also came to realize that when the book trade used the term "bookseller," they were most often referring to bookstore owners rather than staff. In 2004, I launched a blog called Fresh Eyes: A Bookseller's Journal in part to showcase the important role frontline booksellers like Louise play in the business, particularly since they are usually the only direct point of contact the book-buying public has with the publishing industry.

I think perceptions have changed in recent years, with the growth of social media interaction among booksellers and more publisher awareness, as well as the creation of venues like ABA's Winter Institute. Still, it is often headline news in local newspapers and industry trade publications when bookstore owners sell or close their shops, while the retirement of a gifted frontline bookseller, which can also have significant community impact, receives less attention.

Louise is one of those gifted booksellers and she will be missed. Former publisher sales rep Bill Andrews, who called on the Northshire for many years, summed it up nicely in a Facebook comment: "I guess all good things must end. Congratulations Louise! You are without doubt one of the absolute best booksellers I have ever seen, a true pro in every way, and as nice as they come. Thank you for the many kindnesses you have shown me down through the years. Enjoy the party--such a classy move--and enjoy all those fantastic books that await you in retirement. You are fantastic!!" And she is. Happy retirement, Louise. --Published by Shelf Awareness, issue #2423
Robert Gray
|
Comments Off
|