Sunday, March 23, 2014
Every year, UNESCO celebrates those who give life to poetry as one of the highest forms of linguistic and cultural expression. Poetry is a song of freedom, enabling us to affirm our identity through creation. Poetry is also the song of our deepest feelings; in the words of the Brazilian poet and diplomat João Cabral de Melo Neto, "even unintentionally, every word that comes from emotion is poetry." Through its words and its rhythm, poetry gives shape to our dreams of peace, justice and dignity, and gives us the strength and desire to mobilize to make them real.
Friday was World Poetry Day, which was established by UNESCO in 1999 and is observed annually on March 21. One of its main objectives is "to support linguistic diversity through poetic expression and to offer endangered languages the opportunity to be heard within their communities."

The festivities are also meant to "encourage a return to the oral tradition of poetry recitals, to promote the teaching of poetry, to restore a dialogue between poetry and the other arts such as theatre, dance, music and painting, and to support small publishers and create an attractive image of poetry in the media, so that the art of poetry will no longer be considered an outdated form of art, but one which enables society as a whole to regain and assert its identity."

Here's a global sampling of World Poetry Day celebrations: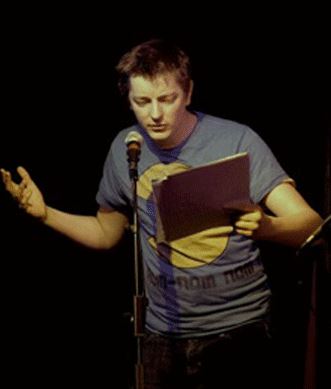 Harry Man
At the 53rd Struga Poetry Evenings festival in Macedonia this week, British poet Harry Man won the Bridges of Struga award for his debut collection, Lift, while Korean author Ko Un was honored with the prestigious Golden Wreath award.

In Ghana, "they are taking the word art to a whole new dimension by spicing the shows up with the best performance spoken-word artists in the country." World Poetry Day celebrations include spoken-word workshops; flash mob and street performances; a national senior high school poetry slam championship; and a final concert, all sponsored by Goethe Institut and G3 Channels, in conjunction with the Ghana National Theatre, Talk-Fact3, Writers Project Ghana, IUB and Inkfluent.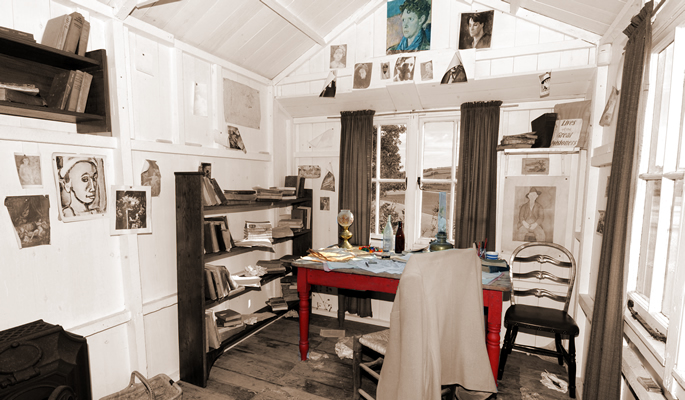 A replica of the iconic writing shed used by Dylan Thomas will make its first appearance Saturday in Carmarthen, Wales. During the centennial year of his birth, Thomas's shed, a "bespoke replica [that] even has the curled pictures on the walls and the view over the estuary," is touring the U.K.

"It's Poetry Day! Get Poeting!" is the sound advice offered by the blog for English at the Colegio Público de Espiñeira Aldan in Spain.

The Slovenia Times noted that to "mark World Poetry Day, the Slovenian Writers' Association will hold a poetry and musical evening at the Ljubljana Town Hall's atrium. Poems will also be read in front of the headquarters of Maribor University. Meanwhile, the Iriu Institute has selected poems by several Slovenian and foreign poets which will be served with coffee at selected coffee shops in Ljubljana and Celje."

In Manitoba, Canada, Brandon University is commemorating the day with an hour-long "Celebration of Dead Poets and Their Poetry," during which participants will perform their favorite works from great poets of the past.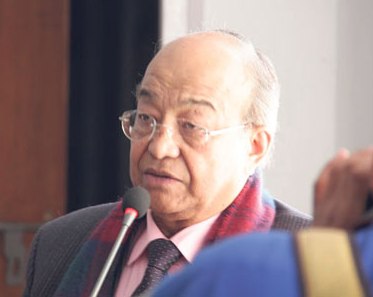 Tulasi Diwasa
Nepali poet Tulasi Diwasa is one of more than 50 poets from around the world invited to the World Poetry Festival in New Delhi, India. The festival was organized to celebrate World Poetry Day as well as the 150th birth anniversary of Swami Vivekananda.

On the Caribbean island of St. Maarten/St. Martin, "Cross-Generations: A Gathering of Soualiga's Poets" will be held in the Philipsburg Jubilee Library's hall. Lysanne Charles, president of Foundation 5 Square Miles St. Martin and coordinator of the event, said the island "has a long history of poets and in the last 30 years or so published poets. Cross-Generations celebrates the vibrancy of this and pays homage to the older poets and our publishing outlet House of Nehesi Publishers.... It is important that we acknowledge the word of the written and spoken word on the island and the ability it has to transform things."

Tonight, the Beyond Baroque Literary Arts Center in Venice, Calif., will host La Poesia Festival World Poetry Day, featuring several poets and inviting people to "bring original poetry in Spanish/bilingual to share."

And Illinois Wesleyan University in Bloomington has asked "readers of all ages and backgrounds" to participate in Virgilpalooza, a marathon reading of Virgil's epic poem The Aeneid.

In his aptly titled poem "World Poetry Day," Polish author Tadeusz Rozewicz writes:

around noon the phone rang
"today is poetry day"
said Maria
"I can't hear you!"
"today is World Poetry Day, o poet!"
it's been established by Unesco"
Even Ionesco couldn't have thought up
something like this! this is something (something)!

Something indeed. Happy World Poetry Day. Now, go out there and get poeting!
--Published by Shelf Awareness, issue #2212.
Robert Gray
|
Comments Off
|