Sunday, November 17, 2013
Maybe I imagined all of it, like Dorothy waking up in Kansas again and telling her hick relatives they had all just been with her in Oz--And you, and you, and you and you were there! Still, the memories are strong. In the 1990s, when I first started working as a bookseller, Black Friday seemed a very big deal indeed. Even as late as 2004, I opened a blog post with: "Is anybody ever ready for Black Friday. Ready is not the word. It's more a kind of constructive paranoia--generously mixed with terror--that propels us to take every precaution we can think of to insure success."

Was Black Friday just a bookselling myth I perpetuated in my imagination? It's a bit irrelevant now, of course, since the Thanksgiving retail weekend stretches out to Cyber Monday, with Small Business Saturday tucked neatly within (not to mention Barnes & Noble's recently hatched Discovery Friday).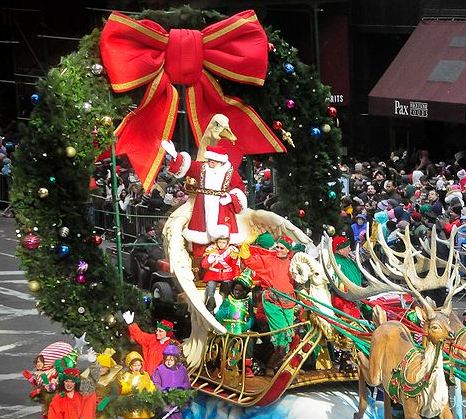 Even the Thursday holiday itself is now an endangered, shopping-free species. "Every year, [Black Friday] infringes more and more on the holiday," retail analyst Walter F. Loeb told the New York Times this week. Referring to the Macy's Thanksgiving Day Parade, he added, "Next year, I could visualize Santa Claus, instead of riding past Macy's into oblivion on 34th Street, he'll actually go into the store, and lead customers in."

I checked with several veteran booksellers this week about their ancient Black Friday memories, which prompted doubts regarding mine. I'll be sharing some of their observations over the next couple of weeks, and welcome yours as well.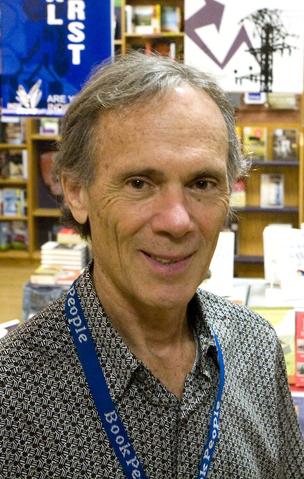 "Black Friday was never our busiest day," said Steve Bercu of BookPeople, Austin, Tex. "Our busiest day has been the Saturday before Christmas for many years though it changes a little when Christmas comes on a Friday. Basically the week before Christmas is our busiest however it is configured. I have been pleased to see how much Small Business Saturday has taken off. It has become the focus of the conversation around here instead of Black Friday."

Catherine Weller of Weller Book Works in Salt Lake City noted that "Black Friday's significance has diminished. That said, according to my mother-in-law, it never was our biggest day, nor was it a make or break day for us. It was, however, a more impressive day than it is now. I can't say exactly when that changed but it was prior to the millennium."

Weller added that this was "probably due to the decline of the downtown area in which we were located, which started far earlier. By the 2000s, Main Street Salt Lake City wasn't really a shopping destination. Black Friday was also the day by which all holiday displays needed to be in place and most of the stock needed to be in and received, except for those late releasing titles. Because of that the stress leading up to Black Friday was often as great or greater than Black Friday itself. Currently it's a nicely busy day, nothing to shout about. Small Business Saturday is growing for us. CyberMonday does bring a notable uptick in e-commerce orders, though we typically have bigger e-commerce days the second week of December."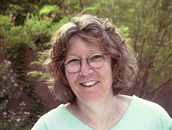 At Changing Hands Bookstore, Tempe, Ariz., Gayle Shanks recalled that "in the 40 holiday seasons I've lived through, Black Friday has never been a huge shopping day for book buyers. What we find is that the die-hard shoppers who want to wake up in the middle of the night or stand in line for TV sets are not our customers for the most part. Friday morning is historically slow for us, but by noon the store starts filling up with people.

"Anecdotally, some customers say they have no idea why they thought of shopping anyplace else; or why they even thought they wanted to go to the mall; or 'Thank God, I've found a haven outside of the mall,' etc. As far as our busiest day, no, far from it. We put gift cards on sale for 10% off and sell lots of those on Black Friday. It's a good day, just not anything like Small Business Saturday or the two weeks before Christmas."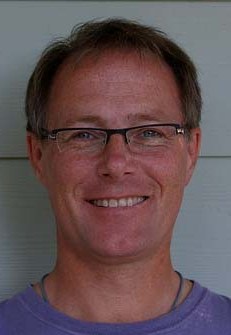 John Evans of DIESEL, A Bookstore in Oakland, Calif., agreed: "Black Friday has never been a significant day in terms of sales. It has always been a significant day in another respect however: people showing off the store to their families over Thanksgiving weekend. Customers bring by their family and say: 'This is a great bookstore.' 'This is our local bookstore--I love it!' 'Check this great bookstore--we shop here all the time.' And so we meet the extended families of our customers.

"But, in general, this is a post-Thanksgiving stroll day, not a bust-down-the-doors consumer frenzy. People have often commented about how relieved they are to not be at the malls on Black Friday, and to just be enjoying the usually warm weather and holiday ease of strolling up the street and stopping in their favorite stores with their families."

More from indie booksellers on the (or my) Black Friday myth next week. As always, your recollections and observations are welcome, too. Maybe, just maybe, someone can confirm that I wasn't imagining everything. --Published by Shelf Awareness, issue #2129.
Robert Gray
|
Comments Off
|