Sunday, May 4, 2014
How could you pass up an invitation like this one? "Parapalooza! with Tim Federle and his Are You There God, It's Me, Margarita. Enjoy a cocktail while authors read, with meaning, feeling and enthusiasm, a single favorite hand-picked paragraph from their book."


Well, I didn't pass it up and had a front row seat for last fall's Southern Independent Booksellers Alliance trade show debut of Parapalooza! in New Orleans. Emceed with humor and enthusiasm by Federle (Tequila Mockingbird: Cocktails with a Literary Twist & the Nate Foster series of children's books), the program featured a wide-ranging baker's dozen of alternately serious or funny, but always fascinating, literary voices

So I was pleased to learn that Federle will return to host and emcee the second edition of Parapalooza! during SIBA's Fall Discovery Show this year in Norfolk, Va. His next book is Hickory, Daiquiri, Dock: Cocktails with a Nursery Rhyme Twist (Running Press).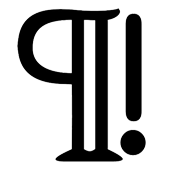 Parapalooza! is a great concept, putting writers in the position of highlighting passages from their own new works. That Margaritas were the beverage of choice for last fall's event may have heightened the audience's appreciation quotient measurably (Even our host opened with: "My name is Tim Federle and I'm drunk already!"). Having the opportunity to experience a wide range of narrative styles and reading voices in such a condensed format (especially at the end of a long show day), turned out to be a marvelous, word-drenched twist on Happy Hour.


Lisa Patton
Lisa Patton, who read an amusing passage featuring three characters from her novel Southern as a Second Language, told me she chose her paragraph "because it showed the humorous side of my novel and I wanted the audience to get a sense of the comedy that is so important to me in all my books. Plus, I felt it would allow me to be animated while reading. I really enjoyed Parapalooza!, but if truth be told, I may have cheated a little and read several lines of dialogue, which are technically paragraphs in and of themselves."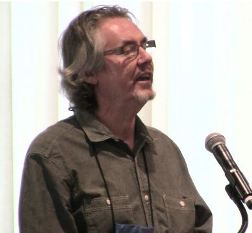 Danny Ellis
One of my favorite moments occurred when singer-songwriter Danny Ellis chose not to read a paragraph, but to perform, a cappella, "Tommy Bonner," a song about one of the characters in his memoir, The Boy at the Gate (see it at the 13-minute mark on the Parapalooza! video). "Wow! So that happened," Federle said afterward. "Anything can happen with these paragraphs."

But Parapalooza! is more than just authors and Margaritas. SIBA created the concept "around the impulse readers have to share a favorite paragraph from their favorite books" and it has become an ongoing project for the organization, which encourages the reading public to participate by sending links to short videos of them reading a paragraph from one of their favorite books. The only requirement is that, like the author event, paragraphs be "read with enthusiasm and feeling." Videos and links can be sent to parapalooza@sibaweb.com, and will be archived on the Parapalooza! Youtube channel and on the website.

"We invite one and all to submit their own Parapalooza! video for the website," said Wanda Jewell, SIBA's executive director.

A couple of things came to mind when I started thinking about Parapalooza! this week. The first was a memory from more than a decade ago, when I was at an event where Elizabeth Cox read from her story collection Bargains in the Real World. As she was being introduced, I noticed her marking up a page with a pen. She later said she had been rewriting a paragraph in her already published book before reading it. That image of writer as eternal reviser, even of "finished" sentences and paragraphs, stayed with me.

The second was a question: What paragraph would I choose to read for a Parapalooza! video? It's hard enough for an author to select a passage from a single book, so how do we readers possibly narrow down a lifetime of book encounters to such a pinpoint?

Quite suddenly, however, I recalled a surprisingly appropriate choice: a paragraph that nests deep within Michael Ondaatje's The English Patient, when Hana is reading Kim to her patient, who says: "Read him slowly, dear girl, you must read Kipling slowly. Watch carefully where the commas fall so you can discover the natural pauses. He is a writer who used pen and ink. He looked up from the page a lot, I believe, stared through his window and listened to birds, as most writers who are alone do. Some do not know the names of birds, though he did. Your eye is too quick and North American. Think about the speed of his pen. What an appalling, barnacled old first paragraph it is otherwise."
--Published by Shelf Awareness, issue #2243.
Robert Gray
|
Comments Off
|