Sunday, August 10, 2014
Sometimes a bookseller's thoughts turn to beach reads even in winter. Back in February, Renee Barker of Just the Bookstore, Glen Ellyn, Ill., wrote to me in response to a column about handselling and offered "a term I have begun using with bookstore customers who seem almost embarrassed to ask for something light to read. Most book clubs in our area read a lot of literary fiction that tends to explore the darker side of human nature, and some of our staff also prefer those books and tend to recommend them. So I am now using the phrase 'palate cleanser' for books that are purely for the pleasure of reading, in between the heavier literary courses."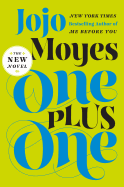 More recently, Barker shared her "personal beach bag of books for this summer: One Plus One by JoJo Moyes, My Family & Other Hazards by June Melby (we're heading for Wisconsin, and mini-golf is a must on our vacations.), Big Little Lies by Liane Moriarty, The Mockingbird Next Door: My Life with Harper Lee by Marja Mills, Positive by Paige Rawl with Ali Benjamin. And my guilty-pleasure read: Having finally read Still Life by Louise Penny not long ago, I am really looking forward to the new Three Pines mystery (The Long Way Home) featuring Inspector Gamache. I have no trouble coming up with palate cleansers!"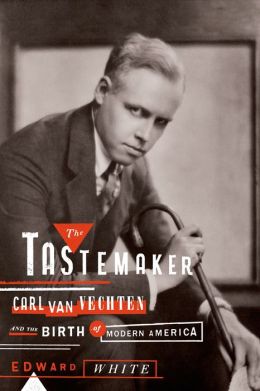 Some booksellers told me they had focused on a particular genre this summer. For Sarah Bagby of Watermark Books & Café, Wichita, Kan., it has been nonfiction, including The Tastemaker: Carl Van Vechten and the Birth of Modern America by Edward White and Jonathan Swift by Leo Damrosch. "These entertaining, literary biographies thoroughly transport you to the world and minds of their subjects, and inform your own world along the way," she said.

For Jill Hendrix of Fiction Addiction, Greenville, S.C., kids' books have been at the forefront: "Recently, I've been reading galleys of forthcoming children's books. They are so much shorter than adult novels that they make for easy beach reads. One that would make a great crossover read is Murder Is Bad Manners by Robin Stevens. It is the delightful start of a mystery series set at a 1930s English boarding school. Teen sleuths Hazel and Daisy soon have the perfect case for their secret detective agency (the Wells and Wong Detective Society)--the murder of their science teacher, Miss Bell. It releases April 21, 2015, just in time for 2015's beach reading season."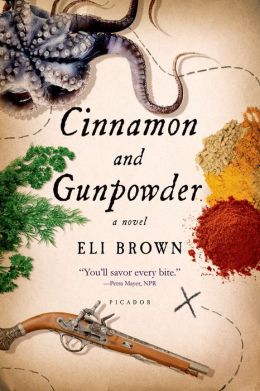 The book Karen Bakshoian of Letterpress Books, Portland, Maine is "now recommending for a beach read is The Queen of the Tearling by Erika Johansen--this book is such fun! A dystopian fairy tale for grownups (and not-so-grownups too.) I enjoyed every page. And second, read Cinnamon & Gunpowder by Eli Brown: pirate shenanigans, gourmet cooking with limited resources--a yummy delight! And don't miss The Martian by Andy Weir. It is not out in paperback yet, and our customers love taking paperbacks to camp, but this book is a delight."

Porch reads: Under the e-mail subject line "Vacation? What vacation?" Pamela Grath of Dog Ears Books, Northport, Mich., noted: "I don't know if we'll get away anywhere in September or not--never manage it before Labor Day!--but I'm setting aside some porch time to read James Lee Burke's new book, Wayfaring Stranger. Big fan of his!"

Jamie Fiocco of Flyleaf Books, Chapel Hill, N.C., said, "I've always got grand ideas of all the books I'll be able to read when I'm away from work, but as I've gotten (ahem) older yet wiser I've become better at being realistic about how much I'll really get read. What's been working for me is to bring one classic I've never read or a favorite that bears re-reading, along with a couple of other books I've been meaning to read but couldn't rationalize doing so because of bookselling-related commitments and deadlines.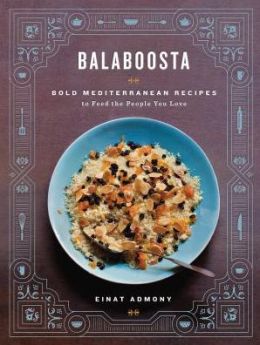 "I've not actually made it to the beach this year, but I do have some time in the N.C. mountains coming up. Here's what I plan to bring: I'm going to re-read Jonathan Lethem's Motherless Brooklyn. I love to read cookbooks; weekend morning coffee is best spent on the porch with my cat and a stack of sticky notes reading a cookbook and marking future meals. I've not had many free weekend mornings this year, so I have set aside some cookbooks to take with me on vacation, among them Joe Yonan's Eat Your Vegetables and Einat Admony's Balaboosta. Margot Livesey read with us several years ago for her novel The Flight of Gemma Hardy and I've never been able to get her writing out of my head, so I've procured myself a copy of Eva Moves the Furniture and look forward to reading it. And Graham Joyce's Some Kind of Fairy Tale--I read the galley for his upcoming novel The Ghost in the Electric Blue Suit and instantly realized I'd been missing out on something special."

As Labor Day weekend begins to loom ominously, beach read pressure is rising with the August heat. So we'll close this series with some words of vacation wisdom from Allison Hill of Vroman's Bookstore (Pasadena, Calif.) and Book Soup (West Hollywood), who recently wrote about her own summer reading plans in the Huffington Post: "As far as I'm concerned, there are only three necessary decisions to make when it comes to vacation: Beach or pool? SPF 15 or 30? And which books should I bring? More important even than my destination, are the books I'm taking with me." --Published by Shelf Awareness, issue #2315.
Robert Gray
|
Comments Off
|