Sunday, July 19, 2015
Last week, I shared reactions from some of the booksellers who attended June's BookManager Academy in Kelowna, British Columbia. There were two other questions I asked them, including: Do you think these smaller conferences are more useful to you as a bookseller than the traditional--if apparently fading--model of the mega-conference?

"I think the giant trade shows were very useful in several respects (e.g., opportunity to see publishers we wouldn't ordinarily see, such as academic or regional presses, to meet the 'big name' authors and to see book-related sidelines), but are probably, in the long run, no longer cost effective either for us or the publishers," Jim Schmidt of Galiano Island Books, Galiano Island, B.C., observed. "The regional book fairs, though, still play a critical role in informing the bookseller about what's new and hot as well as creating the opportunity to nurture and grow the bookseller/publisher community. The American Booksellers Association Winter Institute is without doubt the best educational opportunity, bar none, for booksellers, even non-U.S. booksellers and I have no doubt it will continue to thrive."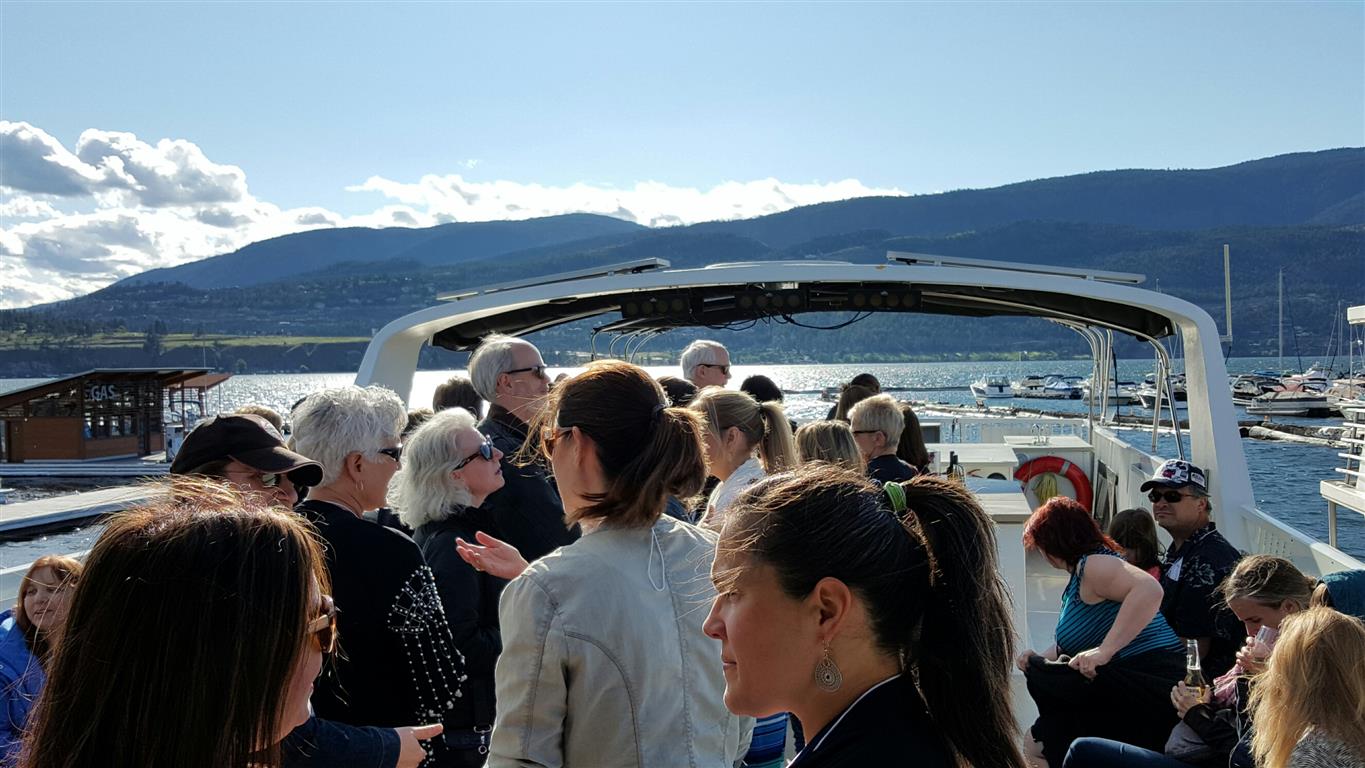 Attendees at BookManager Academy talking shop during a houseboat tour of Lake Okanagan

"I do think these smaller conferences are more useful than mega-conferences like BookExpo," replied Tiffany Harlan of Grass Roots Books & Music, Corvallis, Ore. "The large conferences can be overwhelming and don't offer the same opportunities to explore topics in depth and, more importantly, to connect with other individual booksellers. The more intimate social events at BookManager Academy (including a wonderful houseboat tour of Lake Okanagan sponsored by HarperCollins) provided valuable time to network and expand on ideas brought up during the education sessions."

Joy McLean of Cafe Books, Canmore, Alberta, said she prefers the BMA format "to a mega-conference where I think I would consider myself a small voice in a huge crowd. I wouldn't feel comfortable speaking up in that environment and I fear the louder voices would come from the larger indies rather than the smaller or unknown, but nevertheless important, stores who may be just as worthy and successful."

Smaller events like BMA "are much more useful," according to Melissa Bourdon-King of Mabel's Fables Bookstore in Toronto. "The focus topics were able to be more targeted and specific to my needs as an independent bookseller, and I did not feel lost in a crowd, I felt part of something exciting, something developing, something powerful."

Robert Moore of Oregon Books & Games, Grants Pass, Ore., agreed that "smaller is better because of the interaction and learning opportunities. BookExpo America is an event, not a learning venue."

Cathy Jesson of Black Bond Books, Surrey, B.C., also said "smaller conferences are better. I love the Winter Institute. I did attend BookExpo--in many ways I felt that was a tipping point show. I did not run into too many booksellers--more bloggers (not sure how these are qualified, as seemed an enormous group) and lots of librarians. There seemed little place at BEA for interaction."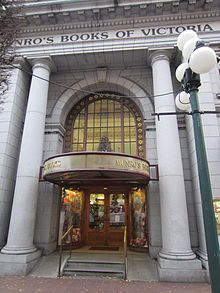 Jessica Walker of Munro's Books, Victoria, B.C., "hasn't been able to go to BookExpo for a few years because of scheduling conflicts, but I think I've got much more out of the last two Winter Institutes that I attended. That said, BookExpo provides a good snapshot of the industry from the publishing side."

Noting that he had "attended the Winter Institute in Seattle a year or so ago and found that also to be very practically oriented, much more valuable than a show that is mainly display," Garry MacGregor of Volume One Bookstore, Duncan, B.C., said "the BookManager event was of the same ilk, the difference being that it was smaller, so the networking opportunities created more of a cohesive group."

BMA "was all about making connections," noted Barbara Pope of the Mulberry Bush Book Store, Parksville, B.C. "Ever since the demise of the Canadian Booksellers Association quite a few years ago now, there hasn't been an opportunity for indie booksellers from across Canada to come together, to share professional development learning, best practices, new ideas, industry concerns and connections with each other and our publishers. BMA provided this much needed opportunity.

"Some of us who met at BMA talked (only informally at this stage) about the need for a new Canada-wide alliance so that we would, once again, have a Canadian voice to represent Canadian independent bookselling across the country and internationally. It is very much needed. Obviously, all Canadian indie booksellers would be very much part of any new alliance, if it ever becomes a reality. It's only a dream right now, of course. Nevertheless, BMA was an excellent picture of what could be achieved in the future."

Next week, booksellers answer the question: Having had the opportunity to spend a few days at BMA among so many other independent booksellers, what was your sense of the "indie mood" (for lack of a better phrase) overall? --Published by Shelf Awareness, issue #2551
Robert Gray
|
Comments Off
|