Sunday, December 13, 2015
Surviving Christmas in bookshops boils down to a few simple factors: books, customers, staff, booze and gift-wrap. If one can find the magical alchemy of those five factors, seasonal balance is achieved and Santa rains gifts of splendor, leaving behind a fine whiff of health and happiness. Which is important, because January is hangover country. --Booksellers NZ in an article headlined "Surviving Santa"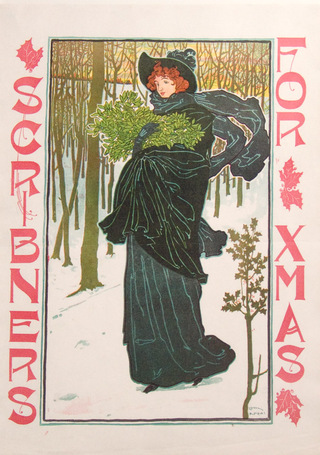 In 1962, the New York Times noted that Scribner's Bookstore in New York City started its holiday season "in early November, by sending out a catalogue to some 40,000 regular customers. By mid-November, the Gift Table is set up--art books, cook books, indeed books from archaeology to zoology.... Igor Kropotkin, the manager of the store and president of the American Booksellers Association, says that Christmas trade accounts for between 35% and 40% of the year's business."

That number might still ring a silver bell or two for many booksellers, who annually seek creative ways to attract customers, boost sales, build community and, well, celebrate this high stakes retail season. I've been doing a little online window shopping recently, exploring local news coverage, social media posts and e-mail newsletters for indie bookseller holiday treats. Here's a sampling of what I've found thus far:

Events
Last night, author Allan Gurganus performed his holiday story, "A Fool for Christmas," at the Regulator Bookshop, Durham, N.C.: "If you, like me, have been having a hard time getting into the holiday spirit this year, given the grim goings on in the world, Allan's heartwarming tale will bring us just the tonic we need."

Housing Works Bookstore Cafe in New York City will present What the Dickens?: Sixth Annual A Christmas Carol Marathon tomorrow. Sponsored by Penguin Classics, the event features "dozens of terrific writers and performers" reading the classic holiday story. "Drop in early and often to catch a few surprise performers or linger through the afternoon for the whole, spirited tale."

Also tomorrow, Battenkill Books in Cambridge, N.Y., is hosting a Christmas Cookie Contest, judged by Ellen Stimson, author of An Old-Fashioned Christmas: Sweet Traditions for Hearth & Home.

Photo Ops
Type Books in Toronto "is counting down the days till Christmas in the window of our Queen Street location. Our own Kalpna Patel has created a spectacular and sculptural Advent calendar, inspired by the Danish concept of 'hygge,' or what we in Canada call 'coziness.' This cozy, charming window display will keep revealing books throughout the month."
Left Bank Books, St, Louis, Mo.: "Juggling elf on the corner, yeti at the front door. Yep, typical day in the Central West End."
Bookshop Santa Cruz, Santa Cruz, Cal.: "What to get the ocean lover in your life..."
The Concord Bookshop, Concord, Mass.: "And many thanks to Vocal Revolution for the wonderful strolling barbershop as they visited shops in Concord Center today!"
RJ Julia Booksellers, Madison, Conn.: "We can't wait to greet you on the 'Gifts' side of the store for a cheery and festive selection of unique holiday gifts, journals, tableware, ornaments, tabletop decorations, stocking stuffers (have you seen our 'melting' snowman?), holiday card sets, beautiful individual cards and more!"
Ask a Bookseller: "There's something for everyone, gift-wise, at Harvard Book Store. Check out our unique goods & gifts, including easy gift packages for the writer and book lover in your life. And as the holidays approach we have Hanukkah cards, advent calendars and more. Can't figure out the perfect gift? Well, just ask a bookseller."

Media Coverage
"For a curious and intelligent person, what could be better than a Literary Concierge?" Nicole Magistro, owner of the Bookworm of Edwards, asked Vail Daily in a piece on holiday gift giving and the success of the bookseller's Literary Concierge services Give 15 for kids and Trust Me, You'll Love It for adults. "These gifts were mostly from grandparents to their far-flung families. But we soon realized there were plenty of other folks who wanted this kind of personal and regular recommendation."

Describing Bethlehem, Pa., as "a perfect place to visit during the holiday season," the Burlington County Times recommended a stop at the Moravian Bookshop, which "just happens to be the oldest bookshop in the country. Established in 1745, the shop has a full-service book department, a large Christmas and home goods section, a gift shop and cafe."


Holiday display at Fact & Fiction (photo: Tom Bauer/Missoulian)
Last weekend, downtown Missoula, Mont., held its annual Parade of Lights and the Missoulian featured a photo of the window display at Fact and Fiction Books, which highlights a brilliantly conceived paper snowman/author hard at work typing the great American winter novel with his tree branch arms.

I opened this brief peek at holiday bookselling with some words of wisdom from Booksellers NZ. As it happens, the same article also concludes with a useful dose of perspective for the season: "There is vast experience and kindness out there in bookshop-land, those who court success in this trade of ours work hard to find that magical alchemy of stock, staff and customers, understanding that it all links together to form a profitable and joyous union that makes the quiet closing of the doors at the end of the day on the twenty-forth of December, and the sigh that follows, deeply satisfying." --Published by Shelf Awareness, issue #2652
Robert Gray
|
Comments Off
|