Sunday, February 2, 2014
Earlier this week, the University of California, Davis, revealed that it had been partnering with Amazon since last fall on a pilot program through which the online retailer pays the school 2% of net purchases made by UC Davis Amazon Student members, or by users who enter Amazon through a storefront on the home page of the university's store.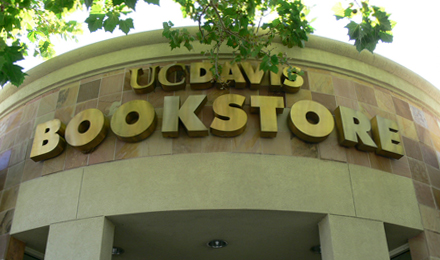 "Whether deals like this harm UC Davis Stores sales is an open question and, now, an ongoing experiment," a Forbes article headlined "Amazon Attacking Barnes & Noble On Campus?" noted. "Less immediately clear is if such a deal will put a dent in one of Barnes & Noble's healthiest businesses. In 2013, the college bookstore segment showed modest 1.1% growth while both the company's other divisions shrank."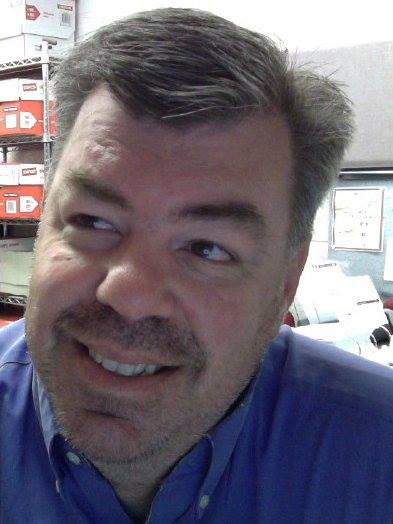 Goodman
Concerns over B&N's fiscal health aside, the future of independent college bookstores also comes into play here. A link to the Forbes piece was sent to me by Drew Goodman, former trade book sales manager at the University of Utah Campus Store and currently a speaker, consultant and writer at Building Better Ideas. He described the UC Davis/Amazon deal as "a proverbial shot across the bow of independent college stores."

I asked him to expand a bit on his initial reaction. Goodman said he has no doubts that Amazon's incursion into the college bookstore market is a negative development. He recalled that he lost his bookselling job last April "in part due to the online competition from retail sites, particularly Amazon. I think there are those in the college store industry who continue to innovate and resist giving in to Amazon. They are trying their best to create new ways of serving the students, staff and faculties at their schools that Amazon just can't do without a physical presence. They are going to see Amazon/UC Davis partnership as a deal with the devil.

"Other stores, such as the one I worked for, started giving in. We set up associate seller accounts to try and redirect students to purchase from Amazon, but through the bookstore links. As long as we got the sales percentage from Amazon, we felt that it was better than nothing. Problem is, what you end up training your students to do is just go to Amazon in the first place."

The UC Davis/Amazon partnership, however, "is a whole new animal, and could really end up being a case of the rabbit tugging on the bear's tail," Goodman observed. "It may look good initially, but again, you're just giving away your sales for a 2% take."

He also cited a prior situation that occurred when he worked for Borders Books, which partnered with Amazon in 2001 to run its website and took a percentage cut of sales: "The problem was, it began to funnel too many sales to Amazon. Why go to Borders.com when you could just go to Amazon in the first place? By the time Borders had their 'Oh, sh*t' moment about the whole thing, it was too late. They never recovered enough to really put together a competitive website. They had trained their own customers to go to Amazon--end of story."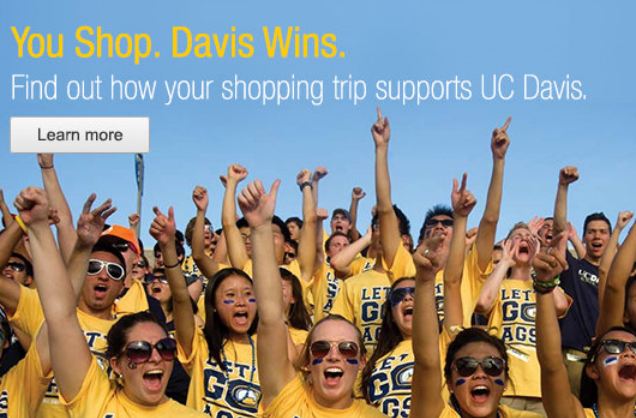 A primary concern for Goodman is that "in taking the leap on this deal," UC Davis could set a precedent, particularly for bookstores that "have gotten lazy about competing, relying on the students needing to come to them for their books and supplies, and not doing anything to push back against sales being taken by Amazon. Those stores who are already in precarious positions may just throw up their hands and give in to Amazon. Others may be pulled in by the siren song that Amazon is singing, only to find their physical stores drifting too close to and crashing on the rocks.

"Amazon never does anything unless it benefits Amazon," he added, noting that another article he read "had said that the reason UC Davis was partnering with Amazon was because they were one of the most successful college stores when it came to the associate program. That says to me they have already been handing a ton of their business over to Amazon. My suspicion is that Amazon wants this 'partnership' so that they can get a top to bottom, deep dive on the data for a college store, and once they have that data and no longer need a partner, they'll curb-stomp UC Davis, just like they've done so often to others."

Goodman also predicted that Amazon "will not stop with just one store, and by the time stores that are participating find out what kind of raw deal they may be getting it will be too late, leaving the entire college stores industry just that much weaker."
--Published by Shelf Awareness, issue #2177.
Robert Gray
|
Comments Off
|