Sunday, June 14, 2015
A sure sign of late spring is the perennial blossoming of "beach read" lists. This year, however, I'm opting for a variation on the theme in the form of occasional columns focusing on my summer reads--longtime favorites as well as new discoveries--and their indie bookseller connections.

On Monday, I read this Facebook post from author Elinor Lipman: "Ticketing for the (New York) stage adaptation of 'The Inn at Lake Devine' is live! At $18 per ticket you can't afford NOT to buy a seat! (And it's wonderful, having seen a staged reading, as previously reported.) The run is Oct. 7-24."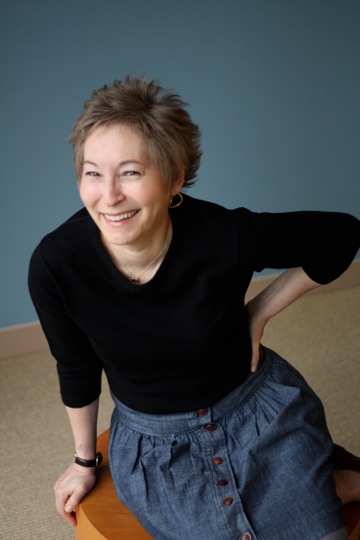 photo: Michael Lionstar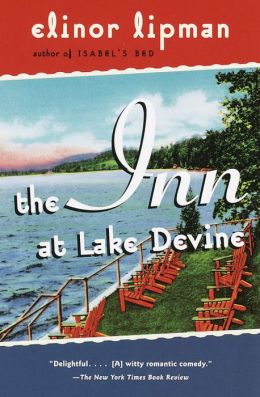 That stirred the memory banks. Way, way back at the turn of the century, I began handselling what soon became one of my favorite "summer reads." Lipman's The Inn at Lake Devine features a marvelous narrator, Natalie Marx, who opens her story as a 12-year-old in 1962 this way: "It was not complicated, and, as my mother pointed out, not even personal: They had a hotel; they didn't want Jews; we were Jews,"

Planning a summer vacation, Natalie's mother has written several letters to resorts in Vermont, "which someone had told her was heaven." One response, however, comes from Ingrid Berry, reservations manager for the Inn at Lake Devine, and concludes: "Our guests who feel most comfortable here, and return year after year, are Gentiles."

Fascinated by "the letter's marriage of good manners and anti-Semitism," Natalie begins a decades-long quest to comprehend and address this attitude, including infiltration of the resort with a friend's family and, in 1964, mailing the inn a copy of the new Civil Rights Act. Humor plays a key role in Lipman's novel, but it never detracts from the issues and the humanity at stake.

I was intrigued by the stage adaptation notice and contacted Lipman, who remembered our first meeting. She'd been visiting Manchester Center and stopped by the Northshire Bookstore, where she immediately noticed "a stack of Inn at Lake Devines.... It came up to about mid-thigh." Lipman recalled that during our conversation then, I described her novel as the perfect answer for customers who ask: "Do you have something that's not depressing?"

Since then, she has written more fine books (most recently The View from Penthouse B and I Can't Complain: (All Too) Personal Essays), and even become a noted political poet within the Twitterverse. Her commentary on the 2012 election was collected in Tweet Land of Liberty, and she's already in great form for 2016.

Now her impressive list of accomplishments includes an upcoming theater production. Lipman traced the precise moment when this process began to June 9 last year and an e-mail "from a woman named Jake Lipman (no relation)." Having read The Inn at Lake Devine when it was first published, the actress and producer who runs Tongue in Cheek Theater in New York wrote that the novel "continues to pop into my mind as a piece that would make a fabulous adaptation from page to stage, and I wanted to find out if you would be open to discussing my company working on it, as inspiration material for a theatrical production." So it began. On April 23, Elinor saw the staged reading. "I'd always hoped that one of my books could be adapted for the stage," she said. "It was just wonderful. I grinned from beginning to end." She's looking forward to the full production in October. So am I.

And I'm re-reading The Inn at Lake Devine for the first time in years. It's still a fine summer read, with indie bookseller credentials. What more could you ask for? Lipman has always cultivated a strong relationship with indies: "When my first novel, Then She Found Me, came out in paperback, the late Carla Cohen of Politics & Prose wrote to my editor and said she'd handsold over 300 copies of the paperback so far. I had never even known there was a verb, 'handsold.' She offered to write a note to every indie bookseller in the country about it. Can you imagine?"

For many years, until she recently sold her house in Northampton, Mass., her home indie was Broadside Bookshop. "I went up for their 40th birthday in 2014, and it was tribute after tribute to the late Bruce MacMillan, its founder," she noted, adding that she had even named a college after him in The Way Men Act.

Lipman said her connection with indies "is about personal relationships and continuity and history. And it's about the introductions on the road, too, almost always lovingly crafted and personal. One of my dearest friends is a bookstore owner, Naomi Hample, the middle of the three Argosy Books-owning sisters in New York. When I met her for the first time she said, 'I've always known I'd meet you someday.' I said, 'How come?' She said 'because I've read all your books and I felt like I already knew you.' Sigh. Is such an answer not the exclusive intellectual property of an indie bookseller?" --Published by Shelf Awareness, issue #2527
Robert Gray
|
Comments Off
|