Friday, January 30, 2015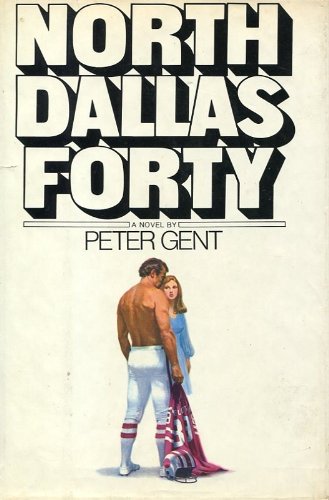 "Shoat said it was too bad we would have to miss it but the Super Bowl halftime show was going to be even more spectacular than the pre-game show.... He said there would be a water ballet in the world's largest inflatable swimming pool, a Spanish fiesta, a Hawaiian luau, a parade stressing the history of the armored tank, a sing-off between the glee clubs of all the military academies, and an actual World War I dogfight in the sky with the Red Baron's plane getting blown to pieces." --Dan Jenkins (Semi-Tough, 1972)

In his 1973 novel North Dallas Forty, Peter Gent described football this way: "There's no greater display of everything that's magnificent about sport in America and everything that's wrong with culture in America." Many of the current, "shocking" headlines about the sport were anticipated by Gent and Jenkins.



In case you haven't heard, the Seattle Seahawks are playing the New England Patriots Sunday in Super Bowl XLIX. Does the book world care about the biggest day in sports? I suspect that's a multiple-choice question, with the following options:
Yes! (This includes some of my Shelf Awareness colleagues in our Seattle office.)
Yes, with reservations.
No!
This week, I've been trawling social media and websites in the book world for Super Bowl-related chatter and events, but it seems unusually quiet. I did find a few notable items:

In Seattle, the Bookstore Bar & Café will be "pouring some cocktails for Sunday's game. These drink specials are ready for the 12th Fan with the Hawks Hottie and the Throat Lozenge. The Hawks Hottie is their take on a hot toddy with butter, brown sugar, spices, dark rum, hot water, and topped with whipped cream. The Throat Lozenge is intended to sooth your vocal cords after an afternoon of screaming with its mix of Ballantine's, lemon juice, Chartreuse, and honey syrup. In addition to the drinks, the Bookstore Bar & Café will have an all day happy hour on Sunday."

In Phoenix, Ariz., site of this year's Super Bowl, Changing Hands is getting its game face on with "Happy Hour prices all day at First Draft Book Bar ($1 off all tap and house wine and beer, plus nuts and olives), plus a screening of the Super Bowl on the big-screens in the Commons."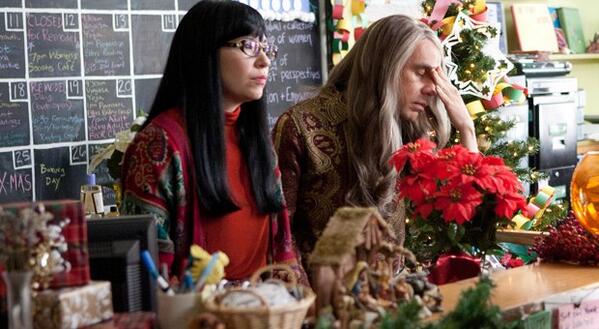 Inspired by fictional booksellers Toni and Candace at Portlandia's Women & Women First, staff from Portland's In Other Words feminist bookstore and community center will return to live-tweet the Super Bowl. On Sunday, go to @Portlandia and follow the hashtag #FeministBookstoreSaysWhat.

I also saw the expected reading lists--10 Football Books to Get You Into The Super Bowl Spirit (Even If You Couldn't Care Less About The Big Game); 7 Sporty Adaptations to Get You Ready for Some Football--and noticed that a new trailer for Insurgent, based on Veronica Roth's series, will be released during the Super Bowl pre-game show.

I learned that in 1984, Apple introduced its Macintosh personal computer with an advertisement during the Super Bowl XVIII telecast. The ad invoked George Orwell's novel. I'm still considering the long-term implications of that bit of information.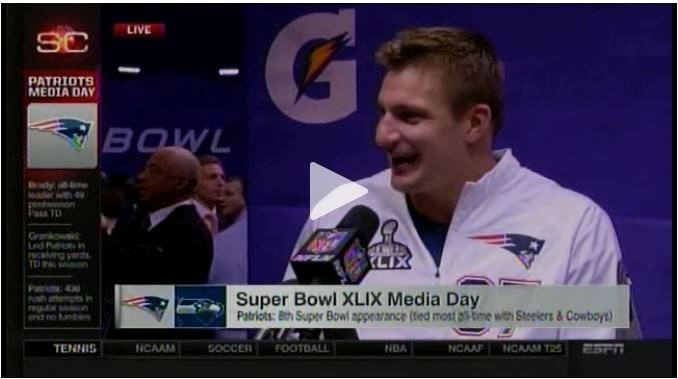 And then there was a surreal, "bookish" moment this week at the Super Bowl's annual rite of craziness known as Media Day, when New England Patriots tight end Rob Gronkowski read a passage from Lacey Noonan's Kindle novella, A Gronking to Remember: Book One in the Rob Gronkowski Erotica Series.

For the most part, however, I haven't found much commentary from the book world, despite 24/7 coverage (seems like more) of THE GAME elsewhere.

In Salon, Steve Almond, author of Against Football: One Fan's Reluctant Manifesto, observed: "Football, already the most popular and profitable sport in America, will continue to be as big as we make it. This week's showdown likely will draw the largest audience in the history of the game.... But it's a safe bet that more viewers will feel the pangs of their conscience than ever before, too."

Is that why it's quiet out there?

So I return to North Dallas Forty. In his foreword to the 30th anniversary edition in 2003, Gent quoted Joseph Conrad's Heart of Darkness:
Their talk was the talk of sordid buccaneers; it was reckless without hardihood, greedy without audacity, and cruel without courage; there was not an atom of foresight... in the whole batch of them, and they did not seem aware these things are wanted for the work of the world.

Then he wrote: "[I]t hits me that those words describe best the life I once led. In July of 1964, the right to work was all I hoped for when I arrived at my first Dallas Cowboys training camp... That September, Tom Landry gave me a job as a receiver that I kept for five years. They were great years. Terrifying. Thrilling. Happy. Sad. Most of all, they were ultimately satisfying."

But Gent also invoked another kind of reading: "We need to make a new generation realize that North Dallas Forty isn't just a book about football--it remains a prediction of the direction of America by reading the livers, kidneys, and spines of old NFL players."

It's complicated. I'll be watching anyway. --Published by Shelf Awareness, issue #2433
Robert Gray
|
Comments Off
|