Friday, May 22, 2015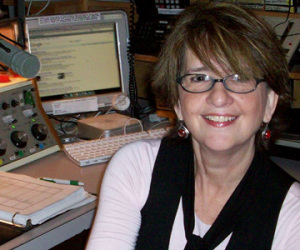 Binnie Klein
How I arranged my books kind of felt like the Holy Grail to my identity.

I recently heard these words spoken by Binnie Klein during an episode of WPKN radio's Home Page program, which she co-hosts with Duo Dickinson. The show focused on "Living with Books" and was recorded live at the Institute Library of New Haven, Conn. Audience members were encouraged to "bring a treasured book that has followed you everywhere."

"What's on the shelf defines you," guest Robin Black, author of Life Drawing, observed during the show, adding: "Books give your history, but they're also aspirational."

I needed to be reminded of this. Next week, we bookish folk will infiltrate New York City for BookExpo America, each of us covertly bringing our own home library identity with us, along with our book trade identity (bookseller, publisher, author, etc.).

For almost a decade, I've written pre-BEA columns for Shelf Awareness. Many of them have necessarily been about the uncertain future of the industry, especially when things looked grim. From 2007: "BookExpo America, which reminds us every spring that a promising future always trumps a muddled present." Or from 2010: "Same as it ever was. And now we're headed back to BookExpo. Handselling and handwringing will continue unabated."

This year, however, I've been reminded by the "Living with Books" broadcast of something that struck me during my first book trade show, at the moment I walked into the Miami Beach Convention Center in 1993 for ABA's annual event. I'd been a bookseller for less than a year, but knew at once I belonged there. Maybe that was just my home library identity overcompensating, but it was a useful survival tool nonetheless.

Listening to "Living with Books" has helped me prepare for yet another BEA, where the seeming infinity of potential reads can reach Borgesian levels. Even the limitless imagination of Borges might have struggled to conjure the bookish sensory overload that is Javits Center during BEA.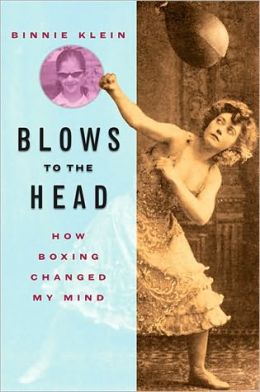 But I digress. In addition to Home Page, Binnie Klein also hosts A Miniature World, a music and interview show (upcoming guests include Elizabeth Alexander and Jonathan Galassi) and is a writer. Her 2010 book, Blows to the Head: How Boxing Changed My Mind, is a great read.

After hearing the "Living with Books" segment, I wondered if she'd ever been to BEA. Then I stopped wondering and simply asked her.

"I found myself at BookExpo in the spring of 2010, as the guest of SUNY Press, who had just published my book," Klein replied. "I felt like I should have arrived with my ISBN tattooed somewhere on my body--that's how excited and proud I was, especially as a 'late-bloomer.' Instead I arrived with an immediate concern--was I wearing comfortable enough shoes? I'd been warned that there would be a fair amount of walking. The place was huge, and everyone looked like a celebrity or near-celebrity to me." Afterward, she recalled that the "designated shuttle back to Grand Central, with its nametag-wearing passengers, felt like the camp bus home. We'd all been through something, and now we were going home with bags of book swag. My shoes had done their job."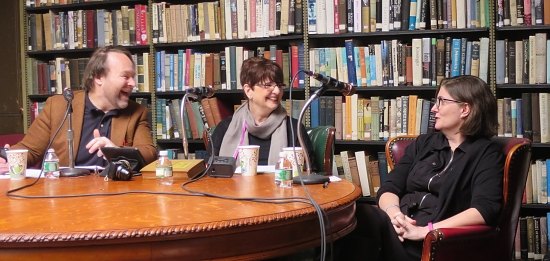 Dickinson, Klein & Black during WKPN's Home Page "Living With Books" live broadcast (photo: Brian Slattery/NewHavenIndependent.org)
I reminded Klein of what she and Robin Black had said in discussing the role books played in forming identity and self-definition. Noting that even when I'm in the middle of the BookExpo free-for-all next week, there will still be a part of my own home library identity that gives me needed perspective, I asked: Do you take your home library identity "on the road" when you travel, too?

"We carry within us the memories of phrases, characters, surprise endings, narrative drive that keeps us up at night, multiple insights within sentences that astonish," Klein replied. "My home library identity (Shall we dub it HLI?) is vast and thoroughly incomplete. It starts in childhood with Eloise and Golden Books and Rudyard Kipling and meanders through adolescence with Salinger and Hesse and poetry journals and lands more recently, at Tana French, George Hodgman, Paul Auster, Daniel Menaker, Walter Kirn, Will Wiles and the stack of new authors on my desk waiting, like little soldiers, to be called into service. I am very lucky to be a radio interviewer who can both read them and sometimes 'meet' them. We meet at the borders of their interests and mine, and when the magic happens, I'm again that little girl with crooked bangs reading Eloise in my room."

And that has now become my BEA 2015 goal: to "meet at the borders of their interests and mine," and hope for a few key moments "when the magic happens." Hope to see you, and your own wonderful HLIs, next week. --Published by Shelf Awareness, issue #2513
Robert Gray
|
Comments Off
|