Friday, January 29, 2016
In case you missed it, yesterday was National Fun at Work Day. But don't worry. For some reason, today is International Fun at Work Day, so let's get this party started. Actually, those of you who attended ABA's Winter Institute should probably sit this one out for your own health and well-being... and recovery time. You've probably had enough fun for one week, and we have the photos to prove it.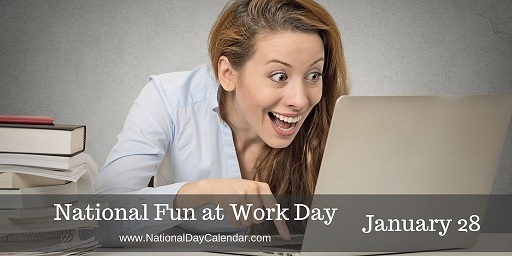 National Fun at Work Day "couldn't arrive at a more ironic time, what with the grumblings over our national minimum wage and the sluggish progress of workplace equality despite growing protest," Signature noted in showcasing quotes from "8 authors who don't have time for National Fun at Work Day.... You know what sounds like 'Fun' to us? Reading commiserative quotes on the Internet when we're supposed to be working."

"Fun" can be a testy little word when it is asked to dance with a partner like "work." Of all the jobs I've had in my life, bookselling was the one that put the highest premium on having fun at work, or at least seeming to. It was also, quite often, fun. Just not always.

It begins with the hiring process. I've discussed this with many booksellers over the years, and know my experience wasn't unique. When I first applied for a bookselling job in 1992, I was interviewed initially by an extraordinary woman named Josie Rahe, who was near retirement age and had been a gifted handseller (I had no idea what that meant then) for many years. Her job description was a cross between HR and EG (Everybody's Grandmother). She was superb at both. Although the interview process was thorough, the message from Josie was clear: being a bookseller was fun. She radiated that pitch herself.

For the first two weeks of my life as a frontline bookseller, Josie was there every step of the way, introducing me to other staff members and customers, showing me the basics of my job as well as every other job in the store, and generally making me feel like this was anything but a normal retail job. It was a calling.

As you know, she was right. It is a calling. Still, when prospective booksellers are interviewed in many, if not most (if not all) bookstores, owners/managers tend to have a--let's call it, for the sake of argument, slight--tendency to oversell the fun part of bookselling, as in so many books, such bright colleagues and curious (in every sense of the term) customers.

The relatively low wages, long hours on your feet, occasionally demanding (perhaps once curious, then not so much) patrons and more are, for good reason, less emphasized. And prospective frontline booksellers are equally complicit because they (we) want to believe that working in a bookstore is everything we've always imagined it to be.

Great bookselling is theater and performance and even stagecraft, so it makes sense that the entertainment value of the job is stressed. But bookselling is also hard work (see "Bookselling Is Harder than It Looks" and "How Pleasant... to Just Work in a Bookstore"). The days can be fun, enlightening and uplifting, but also frustrating, boring and infuriating. Sometimes all of these and more in a single afternoon.

How does a bookseller have fun at work every day, and not just on a randomly selected national or international Fun at Work Day? Here's the thing. We're word people. My dictionary says fun is "enjoyment, amusement or lighthearted pleasure." And this is fun's origin story: "late 17th century (denoting a trick or hoax): from the obsolete fun 'to cheat or hoax,' dialect variation of late Middle English fon 'make a fool of, be a fool,' related to fon 'a fool,' of unknown origin."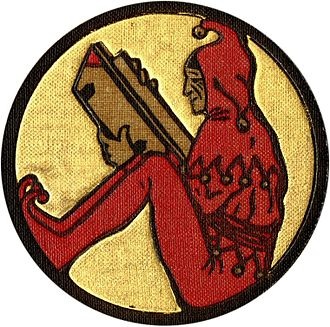 Is bookselling fun? Or are we fools? Consider Touchstone's counsel in As You Like It: "The more pity that fools may not speak wisely what wise men do foolishly.... I do now remember a saying: 'The fool doth think he is wise, but the wise man knows himself to be a fool.' "

At some point early in my frontline bookselling career, I did find the answer to my question--"How then does a bookseller have fun at work every day?" You don't. It's okay. Really. You'd be a fool if you had fun every day... and not a wise, Shakespearean kind of fool either. Know what sounds like a Fun at Work Day to me? Handselling good books, whenever you can find the time. --Published by Shelf Awareness, issue #2679
Robert Gray
|
Comments Off
|